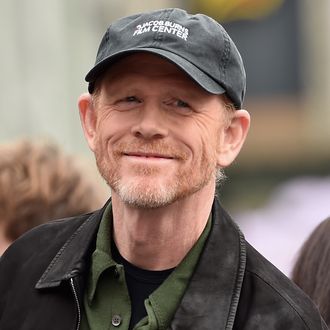 Photo: Alberto E. Rodriguez/Getty Images
While you spend your Fourth of July consuming various meats and pondering if Taylor Swift will be throwing herself another holiday extravaganza, Ron Howard is working his ass off across the pond, ensuring that Disney's upcoming Star Wars Han Solo spinoff will be the greatest sci-fi spinoff in the history of cinema. But does that mean our beloved narrator can't have a little fun, too? The director has been simultaneously amusing himself and trolling the general Star Wars populace by tweeting out some "behind-the-scenes" looks of the film over the past few days, but what does it all mean? Nothing. It means nada.
Maybe the plot twist is that this was actually Alden Ehrenreich's lunch.
Here's to Howard not being met with an onslaught of disaster.