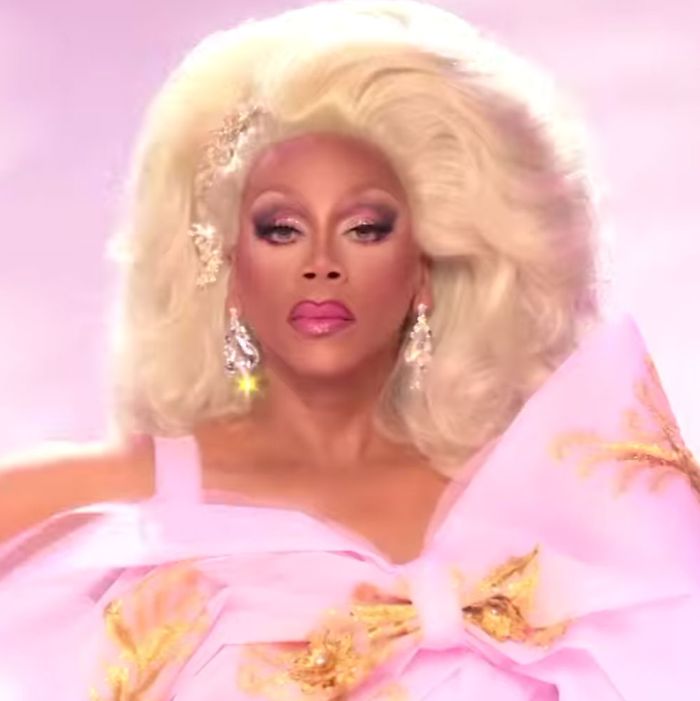 Welcome.
Photo: VH1/Viacom
Congratulations heterosexual Emmy voters! After nine incredible seasons — and two All-Stars seasons — you've discovered the magic of RuPaul's Drag Race.
In all fairness, RuPaul scored his first-ever Emmy nomination for Outstanding Host for a Reality Competition Program — and subsequent win! — for the eighth season of the show last year. It was as refreshing as a coffee enema. But that was just the beginning: This year, RuPaul's Drag Race has received a record eight nominations for its ninth and latest season, including its first for Outstanding Reality Competition Program. The full list of nominations include:
Outstanding Reality Competition Program
Outstanding Host for a Reality Competition Program
Outstanding Makeup
Outstanding Hairstyling
Outstanding Picture Editing
Outstanding Costumes
Outstanding Casting
And the eighth nomination is for Untucked, the behind-the-scenes show brought to you from the interior illusions lounge, which deserves an Emmy specifically for this moment:
While straight culture has been liberally stealing from gay culture for years, RuPaul's Drag Race, which aired its first season in 2009, is finally getting its due.