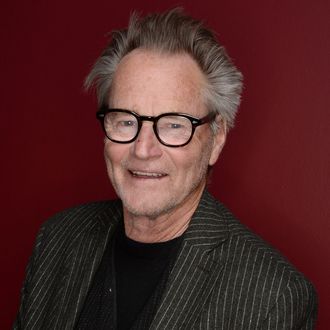 Photo: Larry Busacca/Getty Images
Sam Shepard, the actor and playwright known for The Right Stuff and Buried Child, died Thursday due to complications from Lou Gehrig's disease, Broadway World reports. He was 73.
A prolific playwright who penned 44 plays — many of them family dramas that came to define a bleak, intimate style of American theater — Shepard also wrote books of short stories, essays, and memoirs. He won the Pulitzer Prize for Drama in 1979 for his play Buried Child, which told the story of a dysfunctional family and deconstructed American idealism. His other famous plays include True West (1980), about a rivalry between two brothers. It received a Pulitzer nomination and was staged in memorable productions, first starring Gary Sinise and John Malkovich — at Chicago's Steppenwolf Theatre, and, later Off Broadway, in 1982 — then Philip Seymour Hoffman and John C. Reilly, switching roles on Broadway in 2000. Shepard's drama Fool for Love (1983), set between lovers fighting in a motel room, also received a Pulitzer nomination and is among his best, alongside A Lie of the Mind (1985) and Curse of the Starving Class (1976). His work continues to be produced across the country — Fool for Love was performed on Broadway in 2015 — and has influenced countless others, especially many Off Broadway productions.
Shepard made his acting debut in Terrence Malick's Days of Heaven in 1978, and was nominated for an Academy Award for his portrayal of Chuck Yeager in 1983's The Right Stuff. Most recently, he appeared in the Netflix series Bloodline, which ended after three seasons.