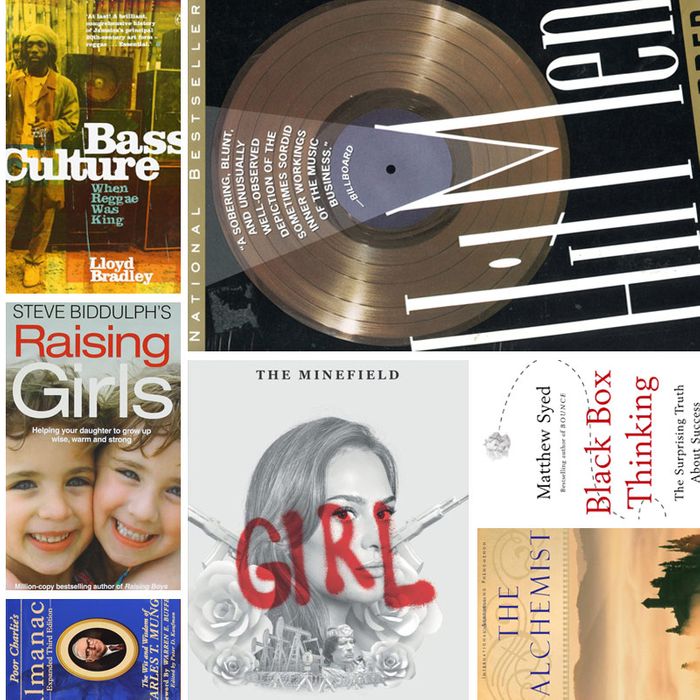 Bookseller One Grand Books has asked literary celebrities to name the ten titles they'd take to a desert island, and they've shared the results with Vulture. Below is Spotify CEO Daniel Ek's list.
Hit Men, by Fredric Dannen
Still the essential biography of the music industry. Dannen is pretty ruthless in describing a time in the music business when hustle was the name of the game — although that's pretty much the same today, to be honest. I joke that I used to have hair before I started working in the music business, but thankfully the staggering levels of corruption that Dannen describes no longer exist.
The Minefield Girl, by Sofia Ek
My wife, Sofia, recently published her first book. I'm incredibly proud of her for all her hard work and dedication in writing this and don't know how she did this whilst being a great mom to our both daughters. The book is about her experiences being a young Western woman living and doing business in a dictatorship, and it's a story of love and hustle in a land where nothing is what it appears to be.
Sapiens: A Brief History of Humankind, by Yuval Noah Harari
One of the most-talked-about books of the last couple of years, and for good reason. Both sobering and conservatively optimistic in equal measure, it seems even more relevant for us at the moment to learn from our socio-anthropological history.
Black Box Thinking, by Matthew Syed
Since reading this book, I've literally incorporated this approach to problem-solving into my everyday life. I've always encouraged those around me not to be scared of failure because I believe it's the most valuable learning tool.
Leading, by Sir Alex Ferguson with Michael Moritz
I struggled with whether or not to include this one, as I'm a Gooner (that means Arsenal fan, by the way), but the fact is that Sir Alex grew Manchester United into one of the best-known brands today, and that's what fascinates me about him.
Bass Culture: When Reggae Was King, by Lloyd Bradley
This is such a great history of reggae music and the influences it has on other genres. Some awesome artists are covered here, many who kept their creative integrity and resolve in spite of huge and powerful odds … lessons we should all respect.
Poor Charlie's Almanack, by Charles T. Munger
I've been enjoying Charlie Munger's speeches online for years, and this is the ultimate collection of the best of them. Watching Becoming Warren Buffett on a recent flight reminded me how much of a legend Charlie is.
The Alchemist, by Paulo Coelho
I spent an inspiring evening with Paulo at his Rio home, around the time we were launching Spotify in Brazil. It was fascinating to talk to him about how this book came to be such a hit — he never backed down, and allowed people to read it for free in order to then boost sales — much like how Spotify's freemium model was perceived in the early days.
Raising Girls, by Steve Biddulph
My two daughters are pretty spirited and I'm determined to raise them to stay that way, to know they can accomplish anything, and protect them as much as I can from the pressures they are going to face in this increasingly crazy world. This book has been super helpful to me in setting out a clear map of girls' developmental stages and how we can make sure we don't sell out the potential or uniqueness of our daughters.
Guns, Germs, and Steel, by Jared Diamond
A brilliant Pulitzer Prize–winning book about how the modern world was formed, analyzing how societies developed differently on different continents. I like how this is written from a biologist's point of view rather than purely based on history or anthropology.