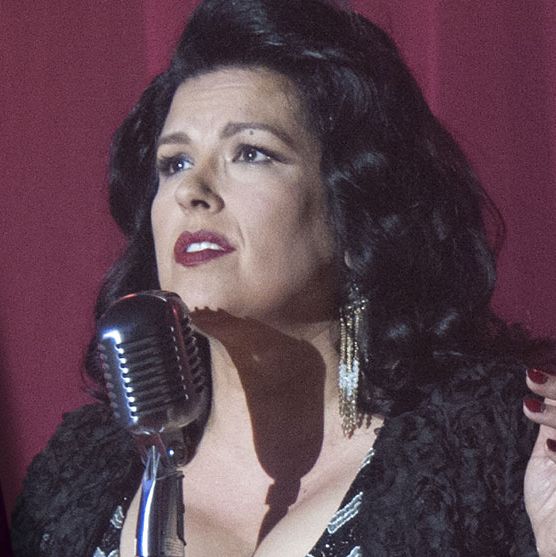 Rebekah Del Rio: then and now.
Photo: Universal Pictures/Showtime
There are certain musicians that David Lynch has been loyal to throughout his career — Angelo Badalamenti, Chrysta Bell, and even Nine Inch Nails. All of those artists have unsurprisingly been featured in some capacity and left their sonic (and acting!) marks in Showtime's Twin Peaks: The Return, and in episode ten, a familiar face in the Lynchian universe showed up at the new Roadhouse and brought the goddamn house down with a rendition of "No Stars": Rebekah Del Rio.
The Latin-American chanteuse has been a favorite of Lynch's for years, and those well-versed in his film work know she made a gorgeous Mulholland Drive cameo appearance in Club Silencio with an equal parts haunting and head-scratching a cappella performance of Roy Orbison's "Crying" — a.k.a. "Llorando" — for an audience of two blondes. (Laura Elena Harring and Naomi Watts.)
Unlike the neo-noir classic, Del Rio finally got to finish her song on her own two feet at the Roadhouse this time around.