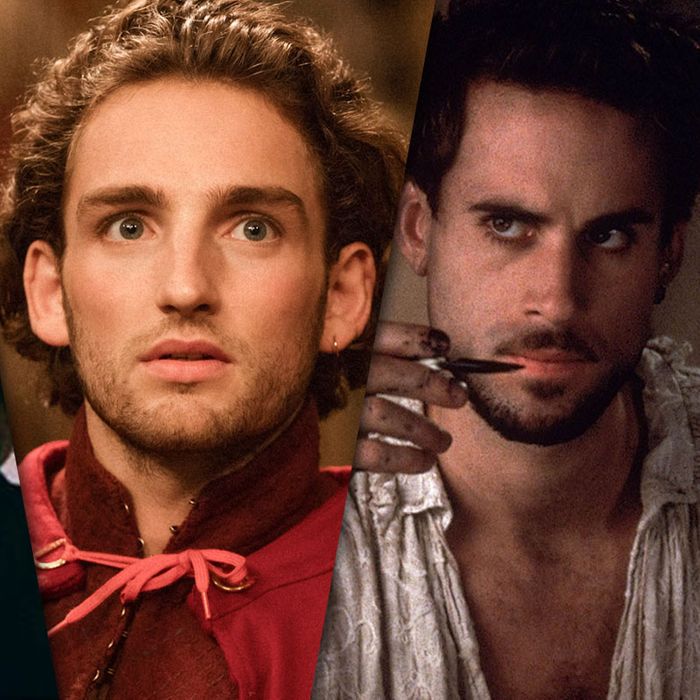 Photo: BBC1/TNT/Miramax Films
The new TNT drama Will tackles William Shakespeare's "lost years" — the historical black hole when a 20-something Bard lived in Stratford-upon-Avon to the point where he reemerged in the London theater scene about seven years later. But more importantly, the ads of a smizing Laurie Davidson say it all: This is sexy Shakespeare! While Will certainly doesn't mark the first Sexy Shakespeare to appear on TV, the genre isn't as thriving as you might expect. Most depictions of the Bard in popular culture have come as cameo appearances in sci-fi movies and shows like Doctor Who. But ever committed to finding water in the desert, we've compiled a list of Shakespeares and judged them by how well they quiver their quill. Who is the hottest of them all? Let's find out.
12. Doctor Who, "The Chase," Hugh Walters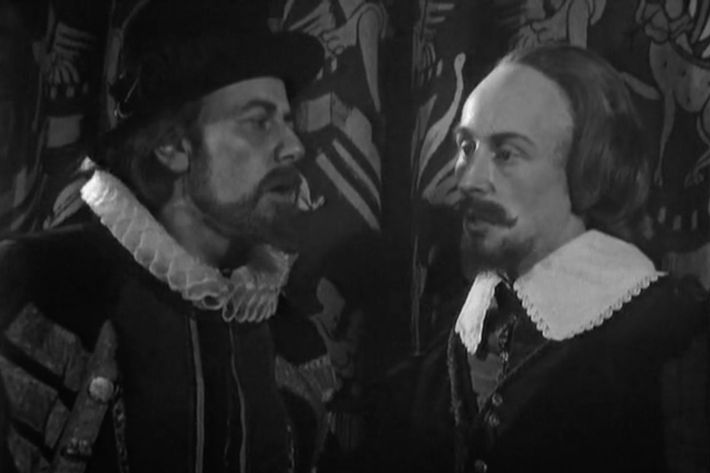 The Bard appears in a cameo while the Doctor and his band flip through their time-space visualizer like a television through history: They watch the Beatles (now "classical" music), Abraham Lincoln, and yes, William Shakespeare, who is in the court of Elizabeth I when they give him ideas to write Hamlet and The Merry Wives of Windsor. This is a squirmy, hand-wringing Shakespeare who definitely has a sweaty upper lip when he kisses you.
11. The Story of Mankind, Reginald Gardiner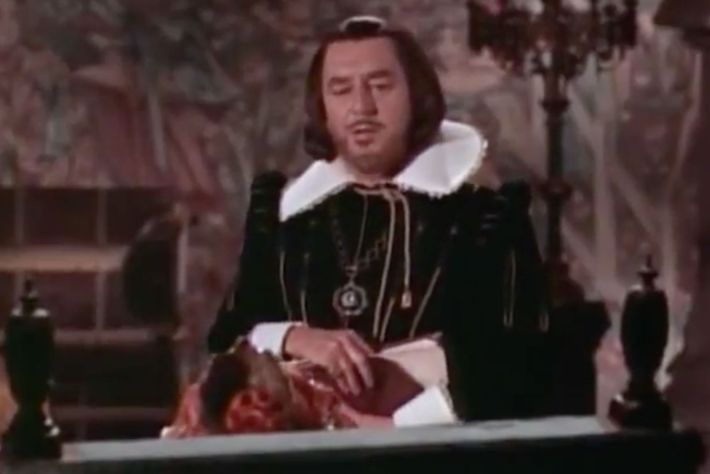 In this 1957 fantasy movie, humanity is on trial. Vincent Price plays Mr. Scratch, a.k.a. the Devil, who prosecutes a trial over whether humans should be allowed to blow themselves up with a hydrogen bomb. The trial runs through human history with a historical clip show, including a brief appearance from Shakespeare as he shadily offers to read a passage from The Taming of the Shrew as a way to calm down the irate Queen Elizabeth I. Later, he opts for a more jauntily jingoistic passage from King John about how great England is. Points for cleverness, but this Shakespeare definitely skipped leg day.
10. The Twilight Zone, "The Bard," John Williams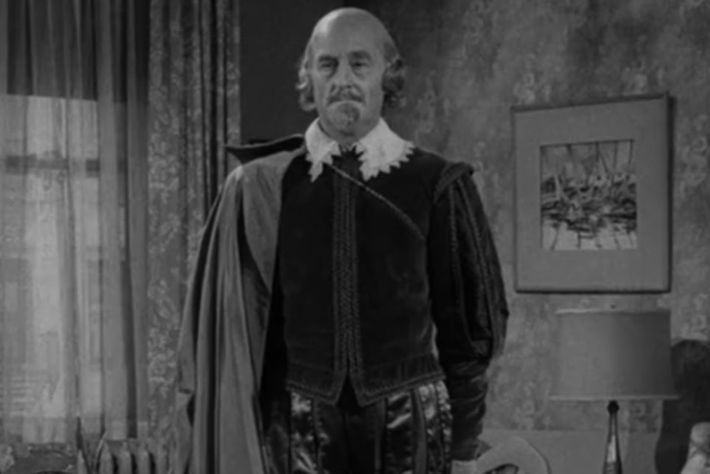 In a more pointedly comedic episode of The Twilight Zone, a struggling screenwriter accidentally conjures William Shakespeare, who arrives looking like the Droeshout portrait come to life. Realizing he has one of the greatest literary geniuses of the world at his disposal, the screenwriter asks the Bard to write him a film script that eventually goes south because Shakespeare throws a fit once he sees what happens when the studio rewrites it. Perfidy! This Shakespeare, played by Hitchcock actor John Williams, is pompous and old, which is a type.
9. Anonymous, Rafe Spall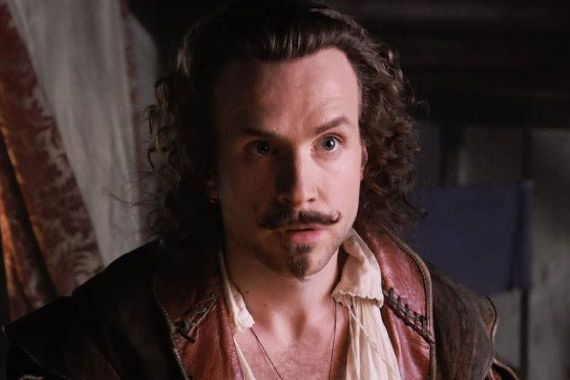 Roland Emmerich's version of William Shakespeare is certainly the most villainous, taking on the alt-theory that Edward de Vere, the 17th earl of Oxford was the author of many of the works attributed to Shakespeare. As such, Edward becomes the tragic hero of the story and Shakespeare his antagonist. As Roger Ebert described, this version of Shakespeare played by Rafe Spall is just "a notch or two above the village idiot." That said, we'd totally bone this idiot.
8. Blackadder: Back and Forth, Colin Firth
While Colin Firth exists in the firmament of sexy Brits as a couple iterations of Mr. Darcy, he also appeared briefly as Shakespeare in the 1999 movie Blackadder: Back and Forth. Based on the TV show of the same name, Rowan Atkinson plays a time traveler traipsing through British history who literally runs into William Shakespeare after a confrontation with Queen Elizabeth I where he delights her with some mints. In this version, Colin Firth's Shakespeare is mostly just a perplexed working stiff hammering out his latest work, Macbeth, and who's very confused about why a strange man is yelling at him about someone named Kenneth Branagh.
7. Miguel Y William, Will Kemp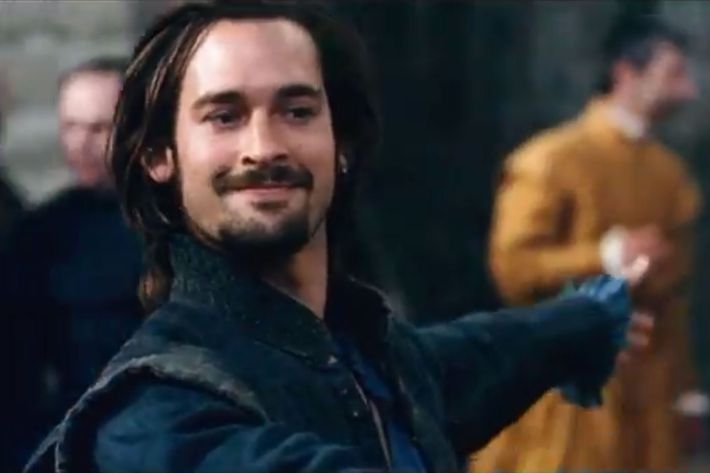 We're getting into some deep cuts here: Miguel Y William is a Spanish rom-com that imagines a meeting between William Shakespeare and Miguel de Cervantes. There's a bit of a PBS reenactment feel to the production value of the movie, which stars Will Kemp as Shakespeare. On the plus side, Kemp is also a dancer who starred in Step Up 2: The Streets, which means he achieves a basic level of thirst trap.
6. Will, Laurie Davidson
This is fuccboi Shakespeare. This is Shakespeare on a seven-year rumspringa, where he tells his wife and children back in Stratford that he's doing this "for them," but really he just wants to get drunk, write plays, and hoe around London. Totally fine, but to thine own self be true, Will!
5. A Waste of Shame, Rupert Graves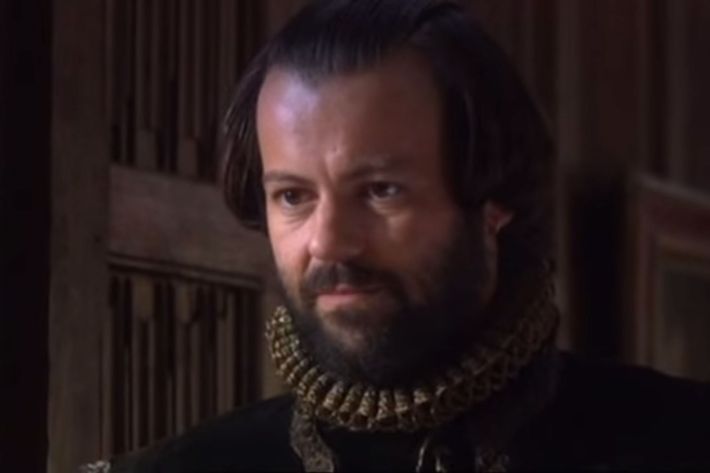 This 2005 BBC movie is a deep dive into the composition of Shakespeare's sonnets — particularly those concerning a "fair youth" and "dusky lady." Rupert Graves plays the poet enchanted between these two loves, but he's upstaged in every way by his co-stars: Indira Varma (Ellaria Sand!) plays the "exotic" prostitute Lucie, and Tom Sturridge plays William Herbert, a "fair youth" who is curiously reluctant to get married. While Shakespeare immediately consummates his relationship with Lucie, Herbert sadly only exists in the realm of blue balls. As one of the only major depictions of Shakespeare also being into dudes, I fully endorse a reboot of this relationship.
4. Bill, Mathew Baynton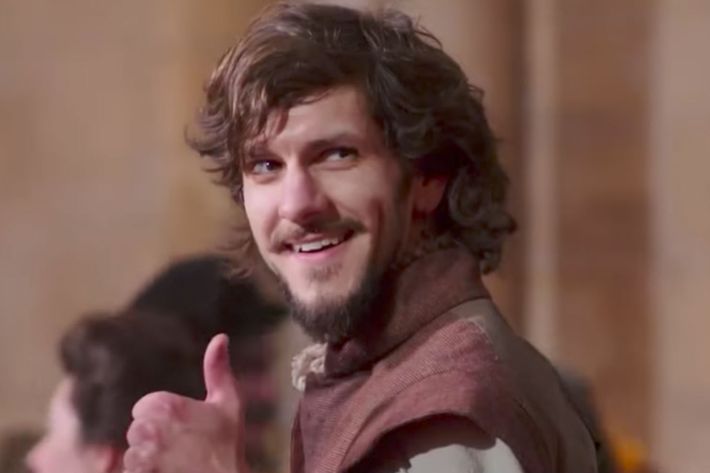 Like Will, Bill draws from the same time "lost years" period. This version stars Mathew Baynton as Shakespeare, who must eventually save the queen … with a play. Bill is a scruffy lute player for a band called Mortal Coil in Stratford, and he looks exactly like the keyboardist you hooked up with last night in Bushwick!
3. Doctor Who, "The Shakespeare Code," Dean Lennox Kelly
Can Shakespeare save the world from witches attempting to open a trans-dimensional hell portal? In the modern Doctor Who under David Tennant's tenure, Shakespeare must improvise a closing stanza to his play Love's Labour's Won — supposedly one of Shakespeare's lost plays and a sequel to Love's Labour's Lost — in order to close the Hellmouth. This Shakespeare is played by Dean Lennox Kelly, sports a fine beard, and flirts with both the Doctor and Martha, to whom he recites one of his sonnets: "Shall I compare thee to a summer's day?" This is a Shakespeare you can call Daddy.
2. William Shakespeare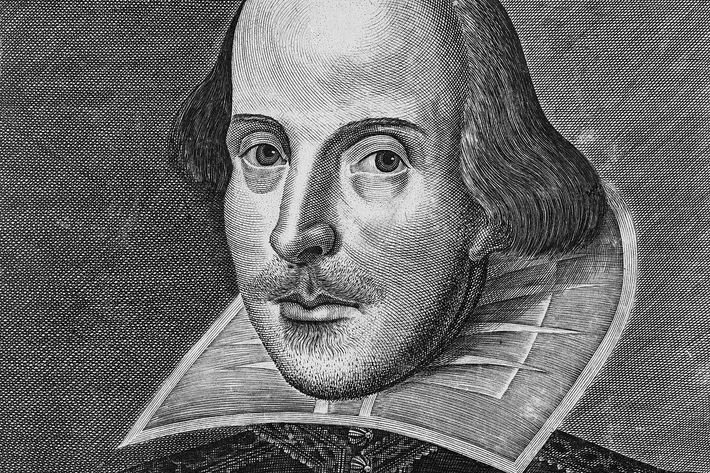 We can't have a list of sexy Shakespeares without the original Bard himself, can we? Perhaps the best part about Shakespeare is that we don't really know what he looks like, which means you can close your eyes and let his words — his beautiful words! — take you where you need to go. After all, "Blind is his love and best befits the dark."
1. Shakespeare in Love, Joseph Fiennes
Gwyneth Paltrow won an Oscar for her portrayal as the aristocratic woman-as-male-actor who steals the heart of Shakespeare, but she had a willing admirer in Joseph Fiennes's Shakespeare with his doe eyes and bee-stung lips. Any modern depiction of sexy Shakespeare has to contend with this lithesome and rakish Shakespeare, who is definitely into role play. (How modern!) Is there any Will Shakespeare you'd rather have twirl you? Twirl, good woman, twirl!