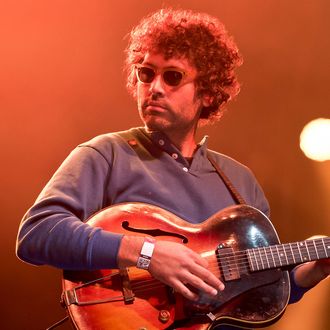 Photo: Joseph Okpako/Getty Images
L.A. surf-rock band Allah-Las was scheduled to perform tonight in the Netherlands, but the concert has now been canceled due to a terrorist threat. The mayor of Rotterdam said the concert had been canceled after the Dutch police received a warning from the Spanish police, noting that a van with Spanish license plates and gas bottles was found near the venue, though he says it's too soon to say whether the two events are linked. The driver of the van has been detained as part of an investigation.
The news comes shortly after a van mowed through a crowded tourist area in Barcelona, killing 13 people and injuring dozens more. Since that attack last week, police have killed the person they believe was the attacker and have conducted raids in other areas of Spain to root out other suspects linked to the incident.
Rotown, the concert organizer, said on Twitter that Maassilo, the venue, was being evacuated and ticket buyers would be refunded. While there are no other details of the potential threat the band and concertgoers may have faced, Allah-Las is no stranger to controversy: The four-part psychedelic-rock-influenced band has said in interviews that it choose to use the word "Allah" in the band's title because it was "holy-sounding," not considering that it could cause offense.