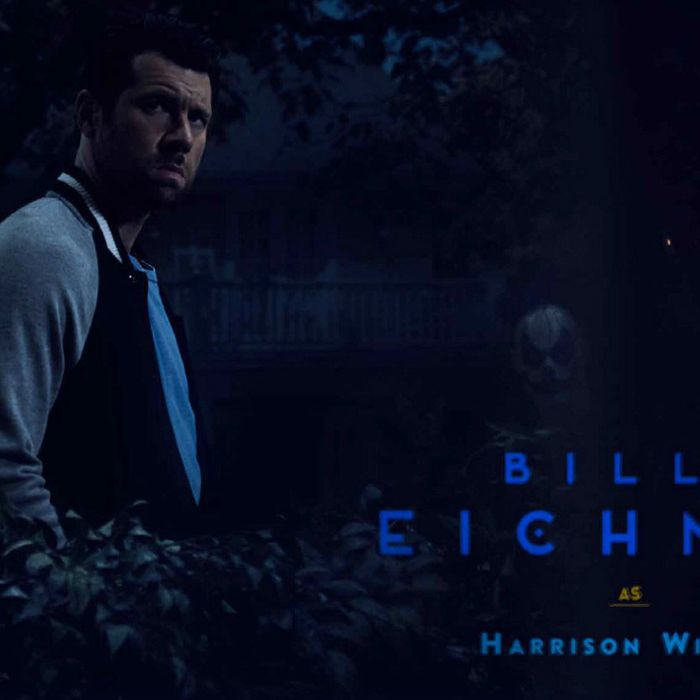 American Horror Story: Cult has revealed the first look at some of its cast members in costume, and they look as fabulously creepy as you'd imagine. According to creator Ryan Murphy, Cult is supposed to be inspired by the 2016 election. While there won't be literal Trump or Hillary characters, there will be an inexplicable presence of clowns. (There are also bees involved somehow — did the Beygency sign off on this?) That's Billy Eichner above, with the faintest outline of a clown leering at him.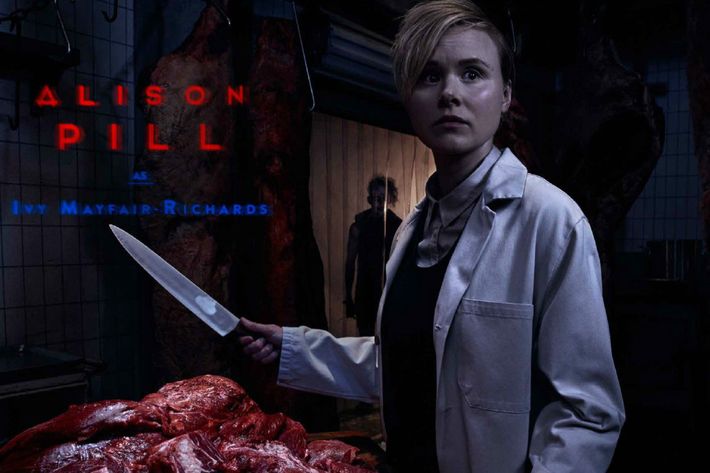 Here is a photo of Alison Pill, a butcher (?) with Katy Perry's haircut.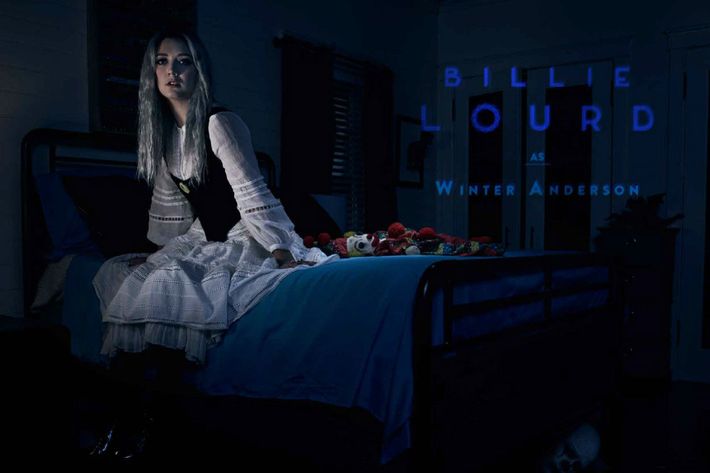 From what Anthropologie sale bin was that bougie clown stuffed animal fished out of?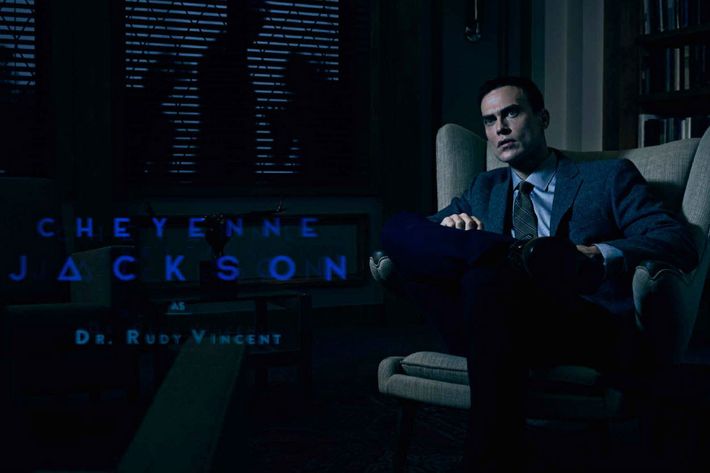 Via Twitter, Cheyenne Jackson described this season as "my favorite season I've been on so far." This chair/tie combination seems like a solid start.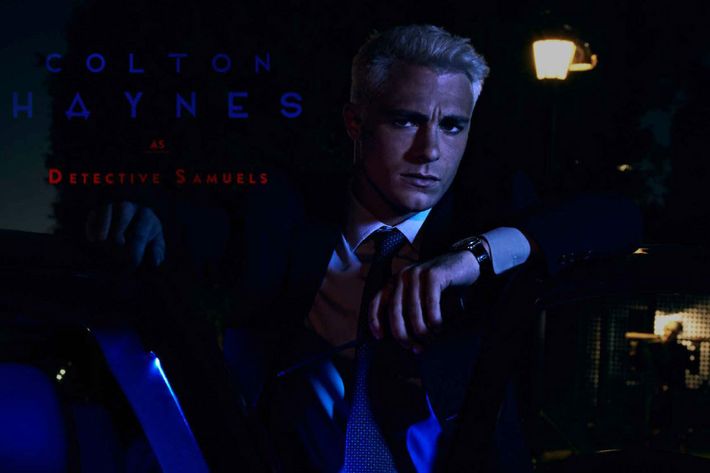 Okay, Colton Haynes — it seemed like you'd have blood on your lips.