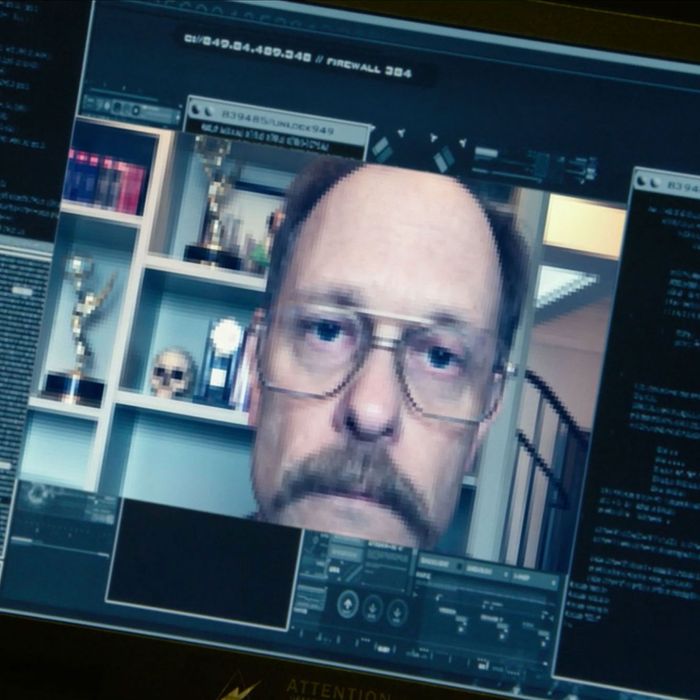 David Hyde Pierce's apartment?
Photo: Netflix
Netflix's Wet Hot American Summer: Ten Years Later raises many questions, ones like, was that David Hyde Pierce's Emmy-filled, be-skulled home office? Or was it just made to look like it, as a joke about how the franchise famously has had to work around people's schedule? Vulture was curious, so we investigated.
"David Hyde Pierce was directing a play in New York during the whole shoot, so there was just literally no chance he could come," Wain said over the phone earlier this week. "He had no time, so we thought, as we'd done in other ways in the past, let's lean into that even more." Okay, okay, okay. We're almost there. "So, we decided to literally shoot it on Skype in his apartment and make it clear that we're doing that." There you go. That was his apartment. His Emmys. His skull. His staircase that suggests he has a duplex. Wain didn't say, however, if it was his own fake moustache.