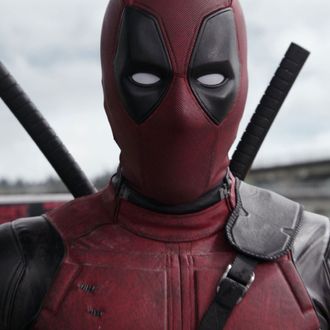 After an accident during filming on the set of Deadpool 2 on Monday, the police department in Vancouver, British Columbia, confirms that a stuntwoman has died. According to Deadline, the late stuntwoman has been identified by an ACTRA spokesperson as Joi "SJ" Harris, who was the first African-American woman to become licensed for competitive races in the American Motorcyclist Association. Witnesses told a local crew from CTV News that the incident occurred while a motorcycle-stunt sequence was being filmed, and that "the stunt person appears to have lost control of the vehicle, which drove off set and through the window of Shaw Tower across the street." CTV further reports that Harris was loaded into an advanced life support ambulance, which stayed on the scene for almost an hour before departing with no emergency lights or sirens put to use. Police have reportedly said that investigators from the insurance company the Workers Compensation Board of British Columbia, known as WorkSafeBC, have been summoned to the scene of the accident.
Sources tell Deadline this was Harris' first film and that she had not been wearing a helmet at the time of the accident because her character isn't wearing one in the scene. In a statement to Vulture, a spokesperson for 20th Century Fox says the studio is "deeply saddened by the accident that occurred on the set of Deadpool 2 this morning. Our hearts and prayers are with the family, friends and colleagues of our crew member during this difficult time." Deadpool 2 stars Ryan Reynolds and Zazie Beetz issued separate responses via social media to the deadly accident:
This post has been updated throughout.