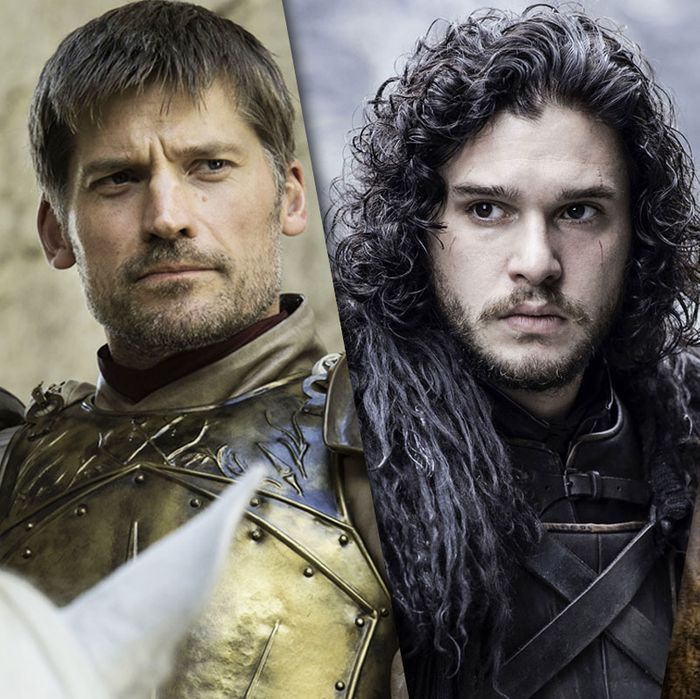 You can tell Game of Thrones is fantasy because there are dragons and zombies and every one is hot. Unless a character literally has facial scars for plot reasons, everyone is so freaking bangable. I get it — it's TV (despite HBO's claims). But this isn't a CW show. Prestige TV tends to have some normal-looking people thrown in. Have you seen the cast of Boardwalk Empire?!
And now, it's that point in every GOT article where we bring up the books. Here we go: The books are different! They allow for some people to look like whatever and still aspire to power or love or a combo of the two. I know it's crazy, but they actually believe readers would care about people who don't look like they should be on top of a cliff, modeling knitwear. Take Littlefinger — in the books, it doesn't say one way or another if he's hot, but on the show, he's specifically played by an actor whose character on Queer As Folk was partly defined by how much sex he had.
So, this is a quiz about whether a person's looks on the show match his physical description from the book. Below are photos of 13 of the show's objectively attractive characters. Can you tell which ones were said to be hot in the books? A note on methodology: We only focused on people whose appearance is clearly described in the novels. And since there is minimal discrepancy between how female characters are described and portrayed, we focused on the show's hunks. It is a difficult quiz, but ain't bad to look at.
Is This Game of Thrones Character Hot in the Books?