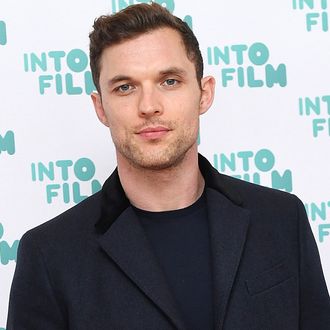 Ed Skrein.
Photo: Samir Hussein/WireImage
While we may not be getting a Guillermo del Toro–directed Hellboy III, fans of the franchise have the Hellboy reboot starring Stranger Things' David Harbour to look forward to. But a new bit of casting news about that project may give them pause: According to The Hollywood Reporter, Game of Thrones alum Ed Skrein is in talks to play Bureau for Paranormal Research and Defense employee Major Daimio. The problem? Skrein — who you might know as the first hot Daario Naharis or Ryan Reynolds's Deadpool villain — is white, and Daimio appears to be of East Asian descent in the comics. Not only that, but Daimio's character seems to be pretty intertwined with his heritage: Uproxx notes that in the comics, Daimio is the grandson of a WWII-era Japanese Imperial assassin and witch named Crimson Lotus; his father was raised by his aunt in America after Crimson Lotus was put on trial for war crimes. Daimio got his special abilities after a botched Marine mission into Bolivia left him with a scar on the left side of his face, and gave him the ability to turn into jaguar.
It's unclear if the reboot will alter the character's ties to Japanese history, or if Skrein — who is not yet fully attached to the role, just in talks — will be playing a Japanese-American character, following in the controversial footsteps Scarlett & Emma & Tilda & Matt. We've reached out to Lionsgate for clarification and will update this post if we hear back.