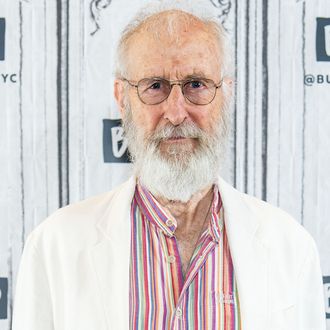 Cromwell.
Photo: Roy Rochlin/FilmMagic
Go ahead and give James Cromwell a call. Do you have his number? Can you find it and pass it along to us? When The New Yorker profiled Cromwell and joined him in some civil disobedience, Cromwell's phone rang. But it didn't make the usual shrill sound — instead, his ringtone was his own soothing voice. That's right, James Cromwell's ringtone is Cromwell himself saying "That'll do, pig," from Babe, the 1995 movie where he played a simple farmer who owned an adorable talking piglet. For the uncultured swine among us, Cromwell's line sounds like this:
Is Nicole Kidman's ringtone her Stoker monologue? Did Laura Dern sneakily set Reese Witherspoon's ringtone to be the way she intentionally mispronounced Madeline in Big Little Lies? When you dial Aziz, does he hear himself say "Treat yo self"? — just kidding, Aziz unplugged.