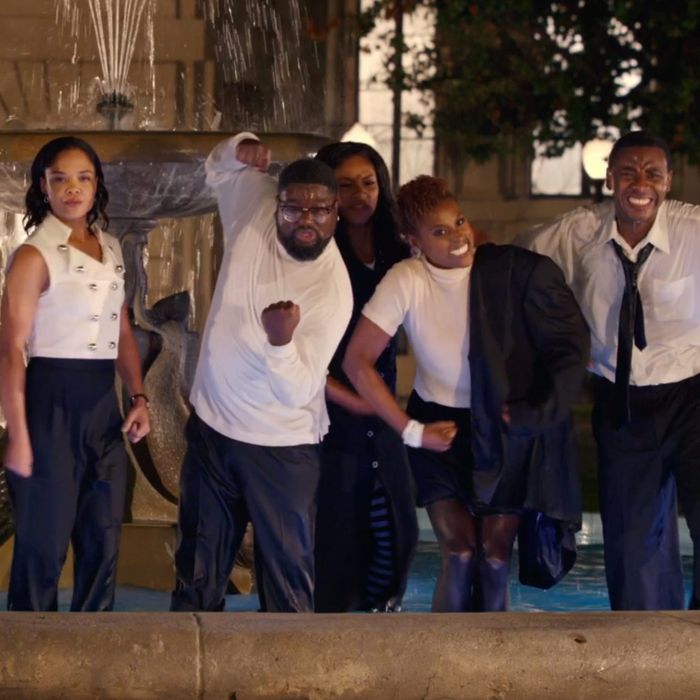 Jay-Z's ambitions for his 4:44 rollout are so big, he's recruited an all-star cast of black actors to make their own version of Friends. The video for "Moonlight," out today, re-creates season three's "The One Where No One's Ready," until it swerves into meta-commentary.
Master of None's Alan Yang directed the video, which makes sure to cover everything from the moment Joey eats fat to that iconic dance in the fountain during the opening credits. (The theme song, as you might expect, sounds a little different.)
There's Issa Rae giving us her best Jennifer Aniston as Rachel.
Jerrod Carmichael as the doting Ross.
Tessa Thompson as Monica.
Lil Rel as a supremely relaxed Joey.
Lakeith Stanfield as the nitpicking Chandler.
Tiffany Haddish as Phoebe.
They've got their fountain-dancing skills down.
And that coordinated umbrella-opening, too.
Though things start to go off script at the end there.
Time to move out of La La Land.