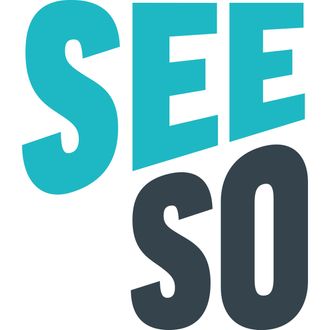 Back in May, Vulture was the first to report that the future of Seeso, which launched in January 2016, seemed to be in question. NBC insisted no decisions had been made, but people close to the situation confirmed the writing was on the wall. This assessment seemed more and more likely in the months since, with major layoffs to an already small staff coming in June and word going around that NBC was very publicly shopping around some of its original series. Just earlier today, the nerd-focused streamer VRV announced it had acquired the rights to HarmonQuest, Seeso's Dungeons and Dragons–themed animated show from Dan Harmon, as well as Hidden America, Cyanide and Happiness, and My Brother, My Brother and Me. But that was just a start.
This afternoon, Seeso quietly broke the news on its Facebook page that the service is officially shutting down.
Their message acknowledges the fate of the other Seeso originals is uncertain. There's … Johnny!, which NBC said in May would air as planned, will no longer be premiering later this month. A show has more value to a potential buyer if there are unaired seasons, which in turn could be promoted as exclusive to their network/site/service, so NBC has incentive to hold off. However, that means seasons of the improvised HGTV parody Bajillion Dollar Propertie$ and the critically acclaimed Take My Wife are sitting on a shelf waiting for NBC to find a buyer. Sources close to the situation told Vulture people involved in the yet-to-be-sold shows have been left in the dark on what might happen to their work.
It's not clear exactly when the service will be turned off, but considering how aggressively they're looking for homes for their content, I'd say it's not too far off. See-so-long.