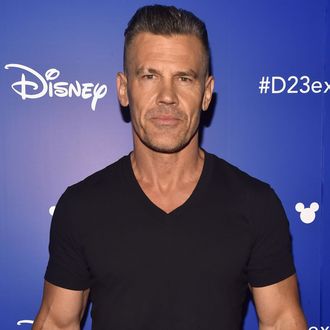 Photo: Alberto E. Rodriguez/Getty Images for Disney
Josh Brolin is a straight shooter, everyone involved in his new movie Only The Brave agrees. To prove this, Brolin — seemingly unprompted — got especially candid about James Cameron's Avatar sequels. Instead of dropping a blind item about a spurned director pal, Brolin plainly said he's declined to appear in an Avatar movie, and that Cameron wasn't pleased. Per Esquire:
Brolin not only tells me about turning down a role in the sequel to Avatar, he also has no problem admitting the decision caused tension between him and the director. "If I don't want to do Avatar," he says, "I'm not going to do Avatar. James Cameron's fucking calling me this name and that name. Whatever. If James Cameron came to me and said, 'Hey, man, why'd you say that?' I'd go, 'Because it happened.' "
Exactly which names Cameron called him and when remains a mystery, but Brolin (and his Charlie Puth eyebrow) won't be making a trip to Pandora.