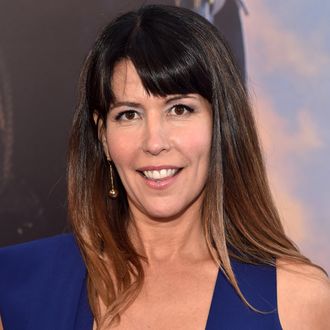 Photo: Alberto E. Rodriguez/Getty Images
It's official: Patty Jenkins will return to direct the next Wonder Woman. It would be understandable if you had assumed months ago that this deal was already closed. Wonder Woman did, after all, become the first financial and critical success for Warner Bros. in their DC film universe experiment, garnering widespread and warm praise while raking in just under $800 million (so far) at the global box office. Jenkins and star Gal Gadot even became doting companions throughout the process, giving the movie an extra bit of behind-the-scenes feel-good chemistry. But as Deadline reports, it wasn't until tonight that the woman responsible for the highest-grossing live-action film ever made by a female director closed the deal to return for a sequel.
It was a strange omission at this year's San Diego Comic-Con when Jenkins's return was not announced during the Warner Bros. panel in Hall H. They confirmed that the sequel was happening, that Gadot would return, and that the next movie would premiere on December 13, 2019, but there was no mention of Jenkins coming back for sure. According to Deadline's reporting, the delay stemmed from pay negotiations, as Jenkins rightfully "expects to be paid substantially more and the same as a male director would receive after such a box office coup. That desire was seconds away from becoming a reality on Thursday evening as a deal was being finalized which would elevate her as the highest-paid female director in town." It's too bad the next Wonder Woman will probably be set in the 1980s, because it sure would be fun to see Jenkins directing Gadot to punch a whole bunch of Nazis.