The second season of Netflix's supernaturally spooky Stranger Things will, appropriately, debut just before Halloween in a matter of weeks. What do we know about it? Not much, besides the promise of a "bigger, sinister entity" wreaking havoc on the poor townsfolk of Hawkins, Indiana, in 1984. Haven't these people suffered enough! Not if the Duffer Brothers have their way, especially since the drama has already been green-lit for a third season on the streaming service. Because we likely won't get many more teasers for the sophomore outing before its October 27 airdate — Will there be more Demogorgons? Demogorgon descendants? Friends of Demogorgons? — let's browse through these just-released posters, which promise stranger happenings on our horizon. First off, Eleven has hair now!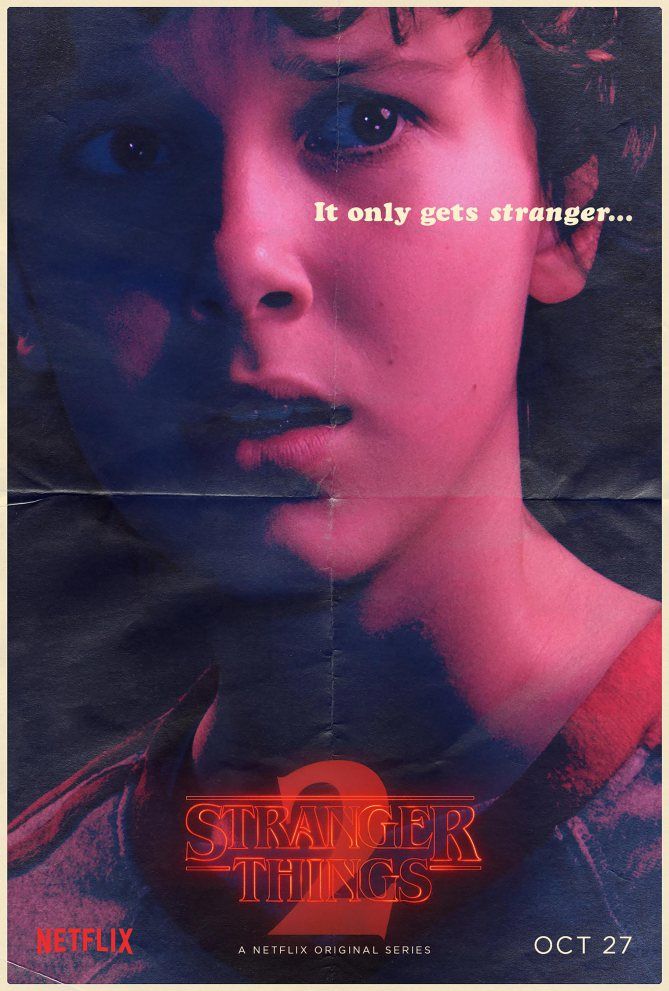 Mike and his walkie-talkie look concerned.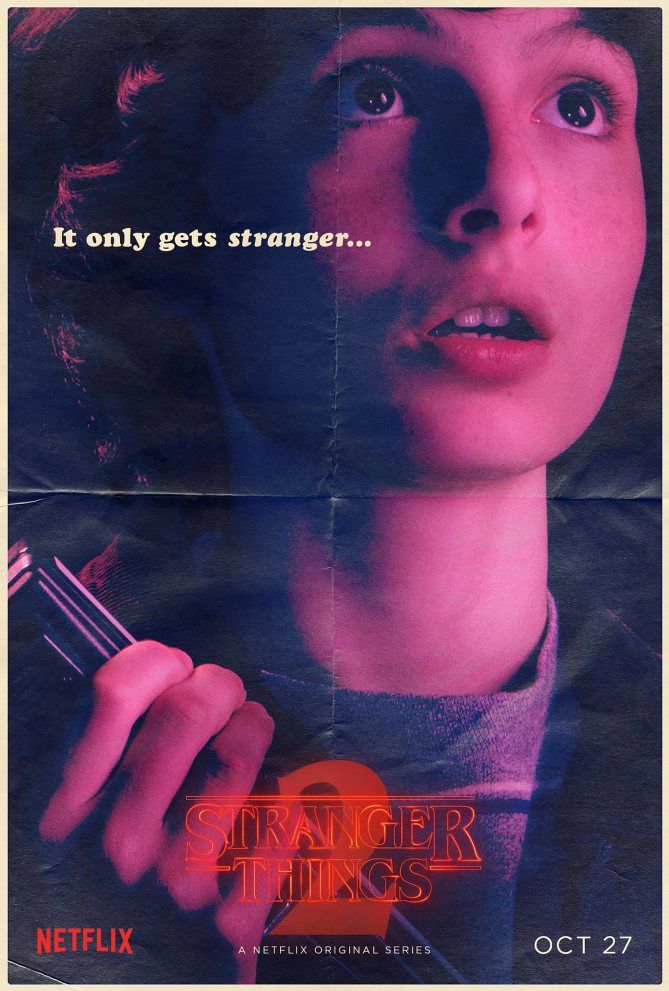 Jonathan is giving us some Rear Window Jr. vibes.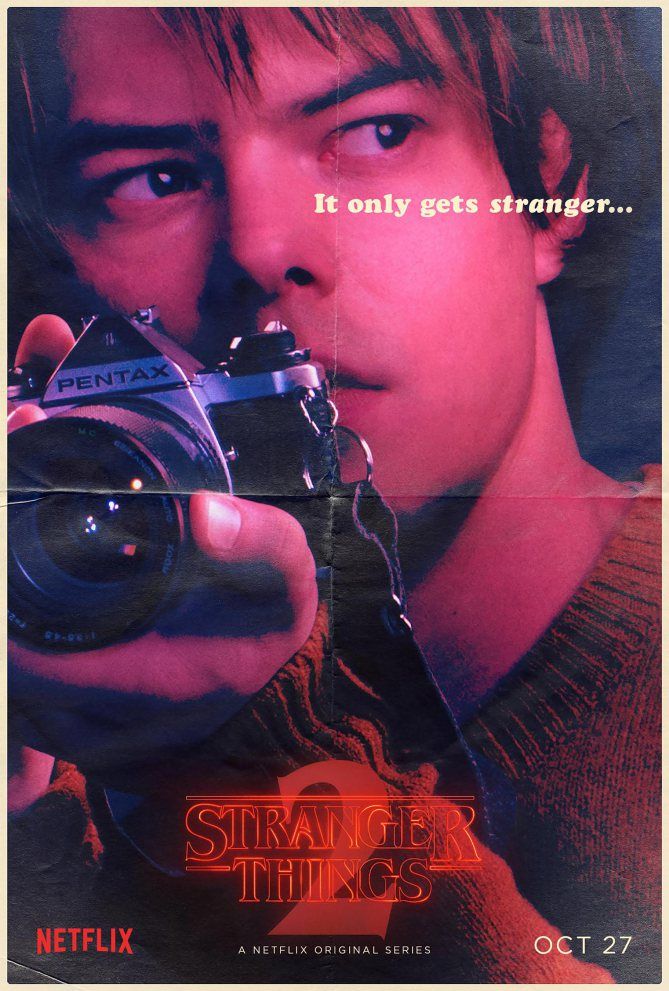 And Hopper looks foxy. Not strange, just nice.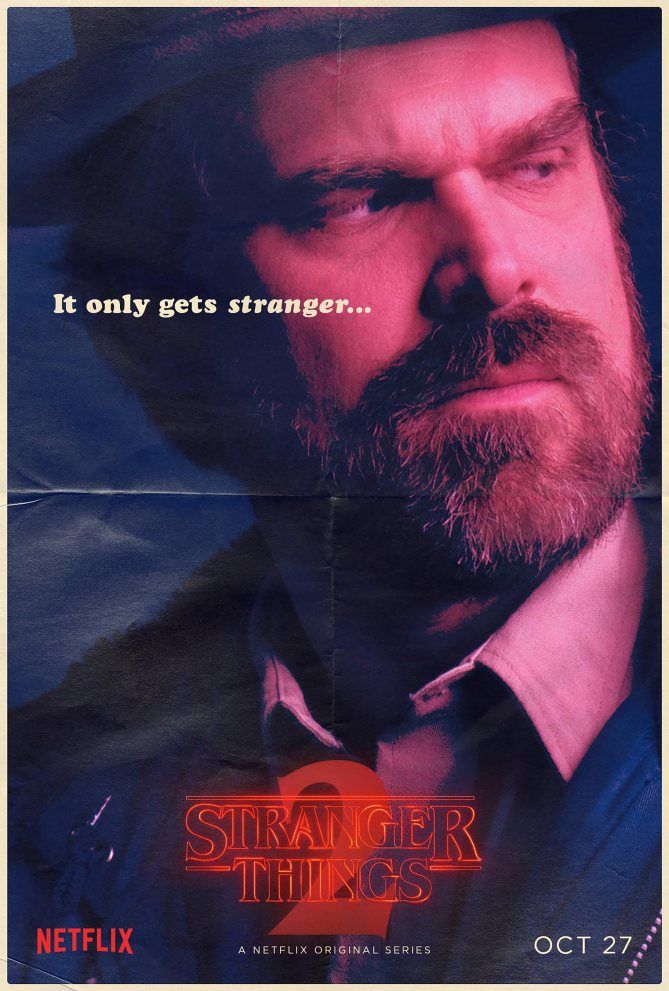 All in all, fitting with that strange theme quite nicely, we'd say.