Get New on Netflix delivered every month.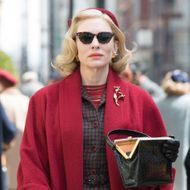 At the beginning of (and during) each month, Netflix adds new movies and TV shows to its library. Below, you'll find our September 2017 recommendations along with a full list of new titles. For more comprehensive coverage of the best movies and TV shows available on Netflix and elsewhere, check out Vulture's What to Stream Now hub, which is updated throughout the month.
For a brilliant subversion of the Liam Neeson dad archetype: Graduation
A well-respected doctor in Romania will make no shortage of ethical compromises to ensure his daughter has a shot at an international scholarship once she's violently assaulted just before her graduation. The so-called Romanian New Wave is best known for its hard-edged morality and its depiction of desperate people who can't see their way out of entrenched systemic corruption, and director Cristian Mungiu's latest effort commands our attention with its characters' slide into the depths of their nation's dirty secrets. Turns out breaking all the rules just to help your own family isn't the best long-term solution. Available September 4.
For a gangster film that transcends the genre: City of God
In 2003, Brazilian director Fernando Meirelles made a once-in-a-generation film, a violent crime thriller set in the slums of Rio de Janeiro that was also a kinetic and sobering reflection of the stark choices available to kids growing up in poverty. Despite its bright colors and pulsating rhythms, City of God often feels too grim for words, rendering its protagonist, Rocket, an often helpless witness to gang warfare perpetrated by his own childhood friends. Yet the movie never feels like a pity party; Meirelles gives us a perspective that feels truthful and fully lived-in. When society fails you, make your own rules to fill the void. Available September 1.
For a romantic drama wrapped in social commentary: Carol
In Todd Haynes's adaptation of Patricia Highsmith's The Price of Salt, Rooney Mara's whisper-quiet department-store clerk can barely conceal her desire for the elegant, mysterious older woman (Cate Blanchett, a regal wonderment) who floats into her life as though on a golden carpet. Set just before Christmas in 1950s New York, Carol is a masterwork of understatement, its lush photography conferring respect and dignity onto the lives of people who couldn't be free to love each other in public. Available September 20.
If your kids haven't met Ms. Frizzle: The Magic School Bus Rides Again (Season 1)
No '90s children's TV show can hold a candle to PBS's The Magic School Bus, which blended colorful characters with insightful lessons on complicated scientific topics. Now, Netflix is reviving another hallowed franchise: Kate McKinnon takes over the voice work for Lily Tomlin as science teacher Ms. Frizzle's (presumably still manic) sister, taking her fourth-graders on more impossible field trips through time and space. If it's smart enough for today's kids to enjoy all over again, maybe we can get a revival of Little Richard's dope-ass theme song from the original show. Available September 29.
Noteworthy selections in bold.
TV
Available September 1
Final Fantasy XIV Dad of Light: Season 1
LEGO Elves: Secrets of Elvendale: Season 1
Maniac: Season 1
Narcos: Season 3
Outside Man: Volume 2
West Coast Customs: Season 5
Available September 7
The Blacklist: Season 4
Available September 8
Apaches: Season 1
BoJack Horseman: Season 4
Fire Chasers: Season 1
Greenhouse Academy: Season 1
Spirit: Riding Free: Season 2
The Confession Tapes: Season 1
The Walking Dead: Season 7
Available September 9
Portlandia: Season 7
Available September 13
Offspring: Season 7
Available September 15
American Vandal: Season 1
Project Mc²: Part 5
VeggieTales in the City: Season 2
Available September 18
Call the Midwife: Series 6
Available September 21
Gotham: Season 3
Available September 22
Fuller House: New Episodes
Jack Whitehall: Travels With My Father: Season 1
Available September 25
Dark Matter: Season 3
Available September 26
Terrace House: Aloha State: Part 4
Available September 29
Big Mouth: Season 1
Club de Cuervos: Season 3
Real Rob: Season 2
Paul Hollywood's Big Continental Road Trip: Season 1
The Magic School Bus Rides Again: Season 1
Available September 30
Murder Maps: Season 3
MOVIES
Available September 1
Amores Perros
The B-Side: Elsa Dorfman's Portrait Photography
City of God
Dead Poets Society
Deep Blue Sea
Disney's Hercules
Disney's Mulan
Fracture
Gangs of New York
Gone Baby Gone
High Risk
Hoodwinked
Hotel for Dogs
Jaws
Jaws 2
Jaws 3
Jaws: The Revenge
The Last Shaman
Little Evil
The Lost Brother
Pulp Fiction
Requiem for a Dream
Resurface
The Rugrats Movie
Shaq & Cedric the Entertainer Present: All Star Comedy Jam
Shaquille O'Neal Presents: All Star Comedy Jam: Live from Atlanta
Shaquille O'Neal Presents: All Star Comedy Jam: Live from Dallas
Shaquille O'Neal Presents: All Star Comedy Jam: Live from Las Vegas
Shaquille O'Neal Presents: All Star Comedy Jam: Live from Orlando
Shaquille O'Neal Presents: All Star Comedy Jam: Live from South Beach
The Secret Garden
She's Gotta Have It
The Squid and the Whale
Who the F**k is that Guy
Available September 2
Vincent N Roxxy
Available September 4
Graduation
Available September 5
Carrie Pilby
Facing Darkness
Like Crazy
Marc Maron: Too Real
Newsies: The Broadway Musical
Available September 6
A Good American
Hard Tide
Available September 8
#realityhigh
Fabrizio Copano: Solo Pienso En Mi
Joaquín Reyes: Una y no más
Available September 11
The Forgotten
Available September 12
Jeff Dunham: Relative Disaster
Available September 13
Ghost of the Mountains
Available September 14
Disney's Pocahontas
Available September 15
First They Killed My Father
Foo Fighters: Back and Forth
George Harrison: Living in the Material World
Larceny
Rumble
Strong Island
Available September 18
The Journey Is the Destination
Available September 19
Disney's Beauty and the Beast (2017)
Jerry Before Seinfeld
Love, Sweat and Tears
Available September 20
Carol
Available September 22
The Samaritan
Available September 23
Alien Arrival
Available September 26
Bachelorette
Night School
Restless Creature: Wendy Whelan
Available September 27
Absolutely Anything
Available September 29
Gerald's Game
Our Souls at Night
Get New on Netflix delivered every month.