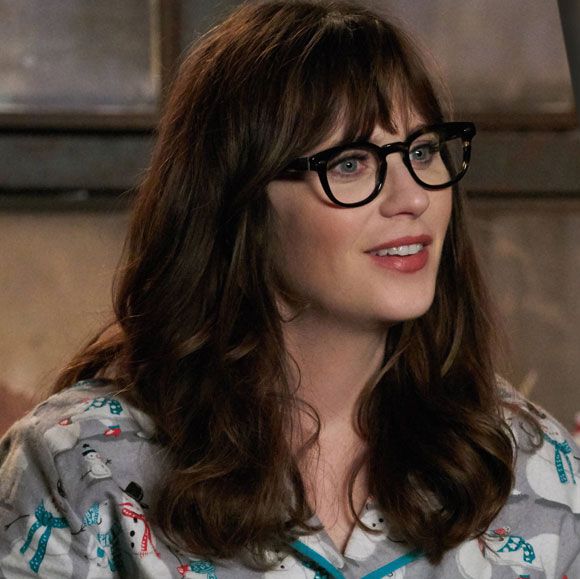 L-R: Zooey Deschanel in New Girl, James Marsden in Westworld.
After the Game of Thrones finale, the first question on many fans' minds was: Wait, did I just watch an aunt have sex with her nephew?
But the second question definitely was: When will we get to see season eight?
Unfortunately, the answer is not until sometime in 2018, and possibly not until 2019.
Viewers will have to play a waiting game with a lot of their favorite shows. A glance at the fall TV schedule confirms that a number of series one might have expected to return in September or October won't be coming back yet.
As a public service, we have provided this list of some of the shows that didn't make it onto the September/October calendar, along with information about when you can expect to see them again on your televisions and/or digital-streaming devices of choice.
Westworld
The HBO sci-fi/Western puzzler debuted last September, but won't be back this fall. You'll have to wait until next year for season two, but it won't take too long. The series is due back on the premium cable network in the spring, specific date TBD.
New Girl
It's Jess! Just … not yet. The seventh and final season of the Fox rom-com will wrap things up with an eight-episode, midseason run, meaning sometime in early 2018.
Atlanta
Donald Glover has been pretty busy being Lando Calrissian, which means it's taking a little longer to get another season of his acclaimed FX series. The good news is that season two is slated to go into production next month; co-star Lakeith Stanfield also recently tweeted that he had seen the first few scripts and they are "brilliant." That means the odds are very good that we're on track to get more Paper Boi as planned, sometime in 2018.
Timeless
As you may recall NBC canceled this time-travel drama, then uncanceled it less than three days later. There is no firm release date for season two yet, but at Comic-Con, executive producer Eric Kripke said production is scheduled to begin in November. That means a premiere in 2018 is likely.
Black Mirror
What, you can't find enough reasons to feel unsettled about technology and the way it has infiltrated all aspects of modern society? Fine: You'll be happy to know that Black Mirror's fourth season is actually coming sometime later this year. Because Netflix loves surprises, it hasn't sprung the date on us yet — hence its absence from our fall schedule — but it did stealthily drop the trailer for those upcoming six episodes.
UnREAL
Lifetime's soapy riff on The Bachelor has never been a fall show. But since some viewers may have been wondering why they didn't see a third season over the summer, we figured we'd take this time to remind you that it's still coming, but not until the first part of 2018, as star Constance Zimmer noted on Twitter.
Fleabag
Phoebe Waller-Bridge's tour de force portrait of a grief-stricken, idiosyncratic British singleton was one of the bright spots in last year's fall season. A second season will come to Amazon — and the BBC, for those of you in the U.K. — but it likely won't land until 2019, in part because, like Glover, Waller-Bridge has been busy shooting that Han Solo movie. (Star Wars, man: It's killing our ability to consume new television in a timely manner.)
The O.A.
The O.A. will presumably give us more dance routines and unreliable narration to chew on in its second season, which is coming, most likely in 2018, though no date has been announced. If it drops on Netflix the same way it did last year, it could very well sneak up with little advance warning.
High Maintenance
The pot comedy of Disjointed isn't doing it for you. You need the sort of marijuana-based indie-dramedy that only High Maintenance can provide. You can get it from a second season on HBO, but not until 2018.
The Affair
A fourth season of Noah Solloway drama and Fiona Apple singing about screaming into the canyon? Oh, it's coming but also not until sometime in 2018.