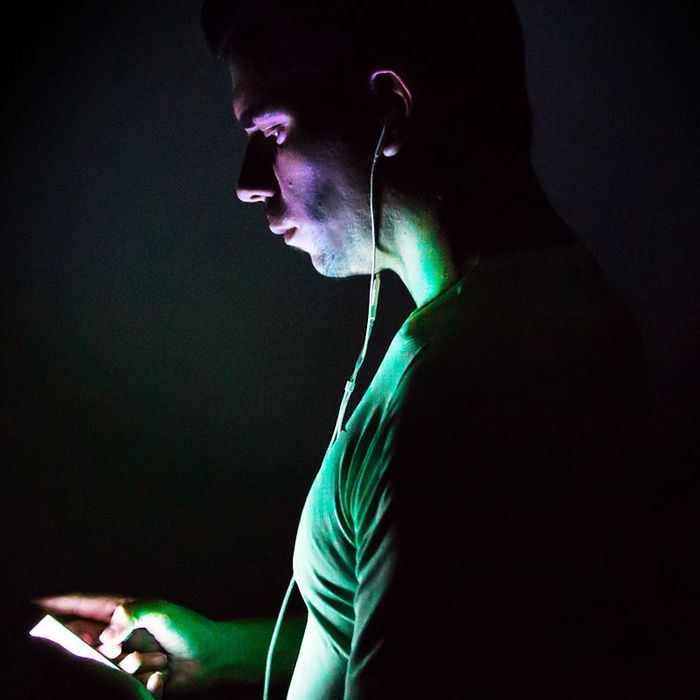 When SoundCloud announced mass layoffs last month and that the music-streaming service might not have enough cash to see out the year, panic rippled through the internet. If SoundCloud folded, where would all the music go? And, even more worrying, did it signal the death knell of the democratic online music platform?
The Berlin-based company beloved by DJs and electronic-music producers had been struggling to monetize for years. Despite being venture backed, attracting 175 million monthly users (Spotify has 140 million), and helping the careers of megastars like Chance the Rapper, it teetered on the brink of collapse a few weeks ago. Had it not been for the $170 million lifeline thrown at the eleventh hour by investors that saw co-founder Alexander Ljung step down as CEO, it most likely would have been forced to shutter.
SoundCloud's woes, however, are not an outlier. Spotify and Pandora are the two largest independent companies not backed by a tech giant and neither are turning profit. Smaller players like 8tracks and Hype Machine have seen their advertising revenues gobbled up by Facebook and Google. On the surface, it seems like online music is a losing game.
But the music industry is booming for the first time in nearly two decades, entirely because of streaming. In 2016 the music industry's revenues hit $115.7 billion and are projected to keep rising, in large part because of the 100 million people globally paying for a subscription service. The internet has come full circle and is now the music industry's silver bullet.
So why is it so damn hard to build a successful online music business?
The first hurdle to jump is licensing. The rights to recorded music are closely guarded by record labels that are not prepared to be burned again, having only just recovered from the digital piracy of the early 2000s that decimated the industry.
"Funding is one of the main issues," Zach Fuller, an analyst at media and technology analysis company Midia Research, said. "If you are a music service you have to convince a venture capital fund to part with money that will go straight back into the label's pocket."
Streaming services typically have to pay hefty up-front costs to the rights holders in the form of advanced payments. It's the record labels that make bank from this arrangement: Warner Music is projected to make $1.3 billion from streaming revenue this year.
"Major labels have a de facto duopoly on streaming rights," Mark Mulligan of Midia Research said. "Each major can dictate terms as they each have the effective power of veto, like at the U.N. security council. So they get to shape what the streaming market looks like."
One way to legally get around paying these advances is to operate as an internet-radio model, which is what Pandora, MixCloud, and 8racks are all built on. By not offering an on-demand service straight out of the gate, and imposing some restrictions on what users can do on the platforms (such as not rewinding tracks) these companies have avoided huge up-front costs. Once the companies have built up a healthy user base, they then start working on licensing deals that allow them to offer an on-demand option.
"We provide the platform for people who have great taste to craft online mixtapes," David Porter, 8tracks' founder and CEO said. "It's a legal way to license that's prescribed by U.S. law." 8tracks is licensed as a non-interactive internet-radio service. This type of licensing is available to companies that mimic radio broadcasting, and royalties are paid out by performance-rights organizations like SoundExchange.
When Porter founded 8tracks in 2006, it was the original mood playlist service. Users uploaded their self-created playlists, and the result was a platform ripe for a passive, or "lean-back," music-discovery experience historically associated with TV or radio. In the digital music landscape, Pandora is the best known example of lean-back listening.
Elizabeth Moody, Pandora's vice-president of global content licensing, said that the reality is most people actually want to be told what to listen to. "Regardless whether you're a Spotify or Pandora subscriber, we're learning that roughly 75 percent of people's behavior is lean back," she said. It's only really when people are hanging out with friends or creating playlists for specific events that they're actively seeking out specific music.
It's no surprise, then, that Spotify, which has historically been a more "lean-forward" service, cooked up the expertly curated Discover Weekly Playlist in 2015. The Swedish company's move is symptomatic of the need for music services to find that sweet spot between offering a predominantly lean-back experience, with the flexibility to dive in occasionally. Analyst Fuller echoed this, saying that as streaming continues to evolve, "the music-discovery issue will get better and better."
The similarities between 8tracks and Pandora don't stop at the playlists. The two companies also both initially pursued an advertising model to support their business. Unfortunately for 8tracks however, this increasingly became less viable.
Digital advertising revenues have been shrinking for a number of years now because of Facebook and Google. A significant shift in how advertising works was the move toward what's known as programmatic advertising — using an algorithm to buy and sell ads rather rather a human sales team. 8tracks, a small company, which for a number of years thrived while it scaled steadily, found itself losing advertising deals to Pandora and Spotify.
"It's challenging to make the economics work unless you have sufficient scale," Porter said. For that reason, at the end of 2016, Porter made the decision to implement a cap on the free listening available on the service.
"It was a conscious decision to reduce the size of our audience, our revenue base, and cost base," he said. "But it was a gamble that we would reduce our costs by more than our revenues and essentially force profitability at the expense of growth."
Growth is a tricky goal to get right in the online-music business. Take VC funding and be forced to scale too quickly, or take a more modest approach and kiss advertising dollars good-bye is the dilemma all companies face.
As SoundCloud's travails acutely demonstrated, the Silicon Valley playbook of scale first, revenue second doesn't quite work. Mulligan explained that this is because the main cost base for a streaming platform is the music rights, which scale in proportion to the company's user base. In other words, because a platform's costs scale linearly with its number of listeners, every listener must be monetized in order to turn a profit.
"For music streaming start-ups, 70 to 80 percent of revenue, in the best case scenario, goes to rights holders from the word go," Mulligan said. "If the streaming service is acquiring users but not monetizing them yet because they have free users without a scaled ad business, then those costs still need to be paid even though there is no revenue."
Nikhil Shah, co-founder and commercial director of Mixcloud echoed this: "In other industries it might be easier to focus on driving scale without having to worry about a business model from the start," Shah said. "But within digital music, because we believe in paying rights holders fairly and equally for their work, it means there's a cost in place from day one."
As a platform that also primarily appeals to DJs and podcasters because it's led by user-generated content, Mixcloud and SoundCloud have long been direct competitors. But while Mixcloud and SoundCloud might look and feel similar, the former differentiated itself early on by figuring out how to to grow sustainably.
"We chose to go down a path of being a self-funded, self-sustained, lean, and organically grown business," Shah said. Mixcloud, which has 1.1 million creators on the platform and time spent listening has grown 50 percent year over year, generates revenue primarily from branded-content deals, in the form of partnerships with companies like Red Bull and Adidas. It also makes some revenue from its users through its professional account offering.
"We did all that because we wanted to build something sustainable and long-lasting, but that's meant that we haven't been able to add lots of rocket fuel to the ship. It's been patient and steady growth." Shah said.
Leaning into being lean is something all indie online music companies have to embrace. 8tracks' Porter talked about this when he described the tough decision he took in limiting plays at the end of last year. Another company which has also aggressively trimmed the fat is Hype Machine. Once hugely popular in the 2000s, the aggregator launched a crowdfunding campaign earlier this year because it was struggling to stay afloat.
"People have become more comfortable paying for intangible things on the internet," Hype Machine's founder Anthony Volodkin said. "They are ok with the idea that their capital still makes a difference."
Since starting the campaign, Hype Machine has met its goal of securing over 3,000 monthly supporters and will be able to keep the lights on.
"It's been an amazing opportunity to have a dialogue with people who use the service all the time," Volodkin said, emphasizing that Hype Machine's users are the real core of their business. Mixcloud, 8tracks and Pandora all agreed with this and expressed the importance of figuring out how to write their community into their business models.
"Building our community has been a core part of how we've grown the platform," Mixcloud's Shah said. "There's been some real brilliant moments when some of our power users have put their hands up to help us grow the platform and have investing their time and energy to recommend us."
For Pandora, Moody said that the users' support also directly translates to how well the business can perform. "It's about being able to meet the needs of those who are engaged," she said. "It's really engagement numbers that advertisers care about and not the total number of people you have on the platform."
Bandcamp, the online music store lauded for fairly compensating artists, is one of the few independent internet music businesses currently claiming to make money. "We became profitable in 2012, and have maintained profitability, and double-digit annual growth, ever since," Ethan Diamond, Bandcamp's co-founder and CEO said.
Bandcamp's model offers streaming, downloads and physical sales, for which the pricing is set by the artist, who get 85% of the revenue. The company, which recently donated a day's worth of sale proceeds to transgender activist groups, prides itself on transparency and fairness. According to the company, fans have paid artists $234 million using Bandcamp, and $6 million of that in the last 30 days.
Diamond said: "If we're claiming to be part of a sustainable future for artists, but aren't sustainable ourselves, it would, I think, be hard to take us seriously."