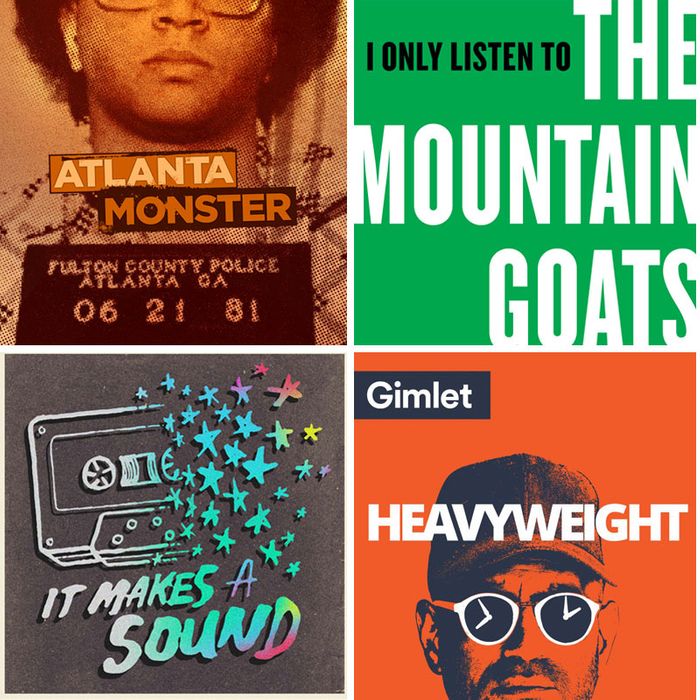 Civil wars, child murders, cults — this fall, the podcast industry seems to want it darker. It's no surprise, given the current apocalyptic environment of hurricane devastation, white nationalists, and North Korean nukes. But if you're not looking for doom and gloom in your earbuds, the coming wave of podcasts has plenty to say about lighter subjects, too. (There's even a show from the mind behind Too Many Cooks.) To help you decide what to try out this fall, Vulture assembled a list of the season's most anticipated podcasts.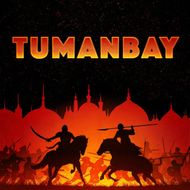 Tumanbay, BBC and Panoply (Released September 12)
Unlike Americans, the Brits never stopped making audio dramas. First debuted by BBC's Radio Four in 2015, Tumanbay is an Egyptian epic with all the trappings of the genre — rebellions, assassinations, palace intrigue, and sordid treatments of the human body. The show's first season drew evocations of HBO's Game of Thrones (though I suppose you could do the same for any project with horses, swords, and murder). Panoply, which hired Tumanbay director John Dryden as head of scripted programming in March, is bringing the audio drama Stateside, where its first and recently concluded second seasons will be easily accessible to American audiences.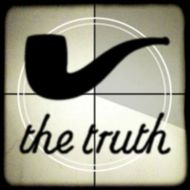 The Truth: Possible Side Effects, Radiotopia (Released September 13)
Led by radio veteran Jonathan Mitchell, The Truth has long served as Radiotopia's vessel for experiments that seek to reimagine, reinvent, and revolutionize audio fiction. It's a fantastic collaborative enterprise, one that pulls talent from a broad spectrum of creative communities to yield interesting and surprising experiences. The podcast's latest season, titled Possible Side Effects, features a script from one Casper Kelly, who is perhaps most famous for concocting the viral wonder/nightmare Too Many Cooks.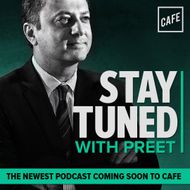 Stay Tuned With Preet, WNYC Studios (Released September 20)
What do you do after being dubiously dismissed by the president of the United States? Among other things, you start a podcast. That's the move, anyway, for Preet Bharara, the former United States Attorney for the Southern District of New York, who was fired in March by President Trump after refusing to abide by the administration's order to resign. Stay Tuned With Preet focuses on "issues of justice and fairness" and provides "commentary on our judicial, political and cultural systems," which is to say, it's yet another podcast that adds to the medium's growing stable of progressive political media. (A Bharara–Crooked Media crossover isn't too far away probably.) The podcast is being presented in partnership with CAFÉ, the media company of which Bharara is a part.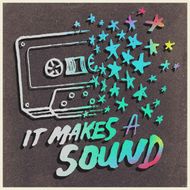 It Makes a Sound, Night Vale Presents (Released September 24)
Written, co-directed, and performed by New York–based Jacquelyn Landgraf, Night Vale Presents' newest audio drama follows a woman's quest to restore a place by reviving the music of someone called Wim Faros. The trailer suggests a show that neatly falls from the conventions of Night Vale Presents' oeuvre: a fascination with art and performance, a structure built around a show within a show, and a delicate balance between strangeness, sweetness, and sadness.
I Only Listen to the Mountain Goats, Night Vale Presents (September 28)
While we're on the subject of Night Vale Presents, the indie podcast label's collaboration with the Mountain Goats — which will explore the band's sixth album, All Hail West Texas — finally drops in late September. Less a music documentary and more of a companion guide, each episode will unpack a different song on the record, and feature conversations between Mountain Goats lead singer John Darnielle and Night Vale co-creator Joseph Fink about songwriting, storytelling, and current events. Plus, we'll get cover versions of each song, performed by a range of artists including Dessa, Andrew Bird, and Amanda Palmer.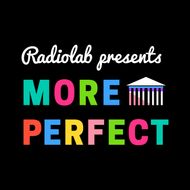 More Perfect, Radiolab (October 2)
It's been well over a year since Radiolab's spinoff podcast about the Supreme Court, More Perfect, wrapped its first season. For those asking where Jad Abumrad and his merry band of producers have gone, wonder no longer — the podcast finally returns in early October! With its fierce focus on past and present Supreme Court cases, More Perfect couldn't be more resonant in these wild times where the question of what is constitutional — and what is not — seems to be raised every single day.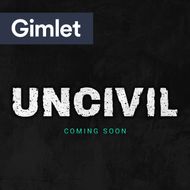 Uncivil, Gimlet Media (October 4)
Gimlet Media's latest project is an ambitious effort to dig deep into a major crisis in American history. Uncivil is a podcast that seeks to challenge the official history of the Civil War and unearth stories that are often left out of the narrative — stories of resistance, covert operations, corruption, and more. The show is hosted by Jack Hitt, an award-winning journalist, and Chenjerai Kumanyika, an author and professor who recently collaborated with John Biewen on the very good "Seeing White" series for the latter's podcast, Scene on Radio. If you're a history buff, you won't want to miss this one.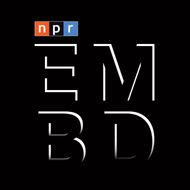 Embedded, NPR (October 5)
All Things Considered co-host Kelly McEvers and her investigative team return this fall to train their focus on the biggest story in the world: the Trump administration. This five-part season will eschew the daily news cycles of the presidency in favor of focusing on what President Trump and his closest advisers — both the ones who are still around, and the ones who've left — were up to in the years before moving into the White House. We might well be saturated in a presidency that demands attention with every waking moment, but McEvers & Co. have solid track records in digging deep, slowing things down, and taking the long view. Will they add anything new to the narrative? We'll find out.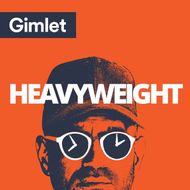 Heavyweight, Gimlet (October 26)
Jonathan Goldstein's often funny, often very sad, and consistently excellent show returns for a second season with Gimlet Media in late October. If you listened to season one, you'll know what to expect for this new round of episodes: Part memoir and part reality show that administers therapy to others, Heavyweight is set to deliver more emotional grappling with themes of regret, memory, and curiosity about the many ways that a person's life might have gone.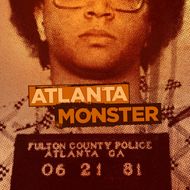 Atlanta Monster, HowStuffWorks and Tenderfoot TV (TBD)
Payne Lindsay, the Atlanta-based filmmaker who gained considerable popularity with his true-crime podcast Up and Vanished, looks to build on his grisly momentum through a new partnership with podcast veterans HowStuffWorks. Atlanta Monster will reexamine the almost four-decade-old mystery of the Atlanta child murders, which took the lives of at least 28 young victims over a two-year period, most of whom were male and all of whom were African-American. According to the corresponding press release, Lindsay will be reinterviewing witnesses and the victims' families, so expect conversations about the ethics of such performative investigations on the horizon.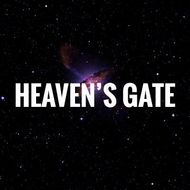 Heaven's Gate, Stitcher and Pineapple Street Media (TBD)
The creative team behind Missing Richard Simmons has finally announced their next audio documentary. Heaven's Gate is set to be a ten-part documentary that will examine the titular cult notorious for initiating the largest mass suicide on American soil two decades ago. It will be hosted by Snap Judgment's Glynn Washington, who brings a unique personal perspective to the project: Washington grew up in what was formerly called the Worldwide Church of God, which some consider to be a cult. With a broader look at an era's shift away from traditional religions and the consequences of unfulfilled prophecies two decades on, Heaven's Gate looks to be an ambitious story with philosophical ramifications that will cast large shadows over the present.