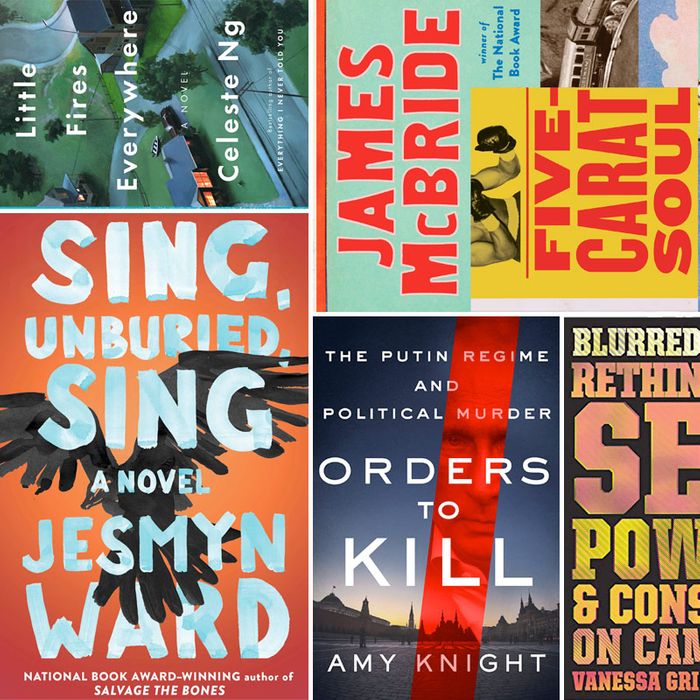 Each month, Boris Kachka offers nonfiction and fiction book recommendations. You should read as many of them as possible.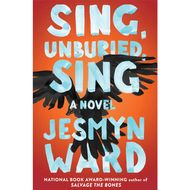 Sing, Unburied, Sing, by Jesmyn Ward (Scribner, September 5)
Ward won a National Book Award in 2011 for turning the devastation of Katrina into the mythopoetic Salvage the Bones. Her first novel since Salvage is set in the same fictional Mississippi town, Bois Sauvage, but leaps forward both in time — into a South more racially mixed but still deeply unjust — and achievement. The chronicle of a harrowing road trip narrated by young, moral JoJo, his drug addict mother, and the ghost of a boy murdered decades ago in the state's most notorious prison, Sing is a brutal and beautiful work after Toni Morrison's heart.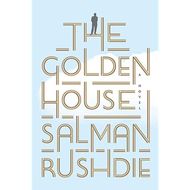 The Golden House, by Salman Rushdie (Random House, September 5)
Rushdie hasn't always been ahead of the times, but he plotted this dark, allusive lampoon about a mysterious family of Indian exiles in New York — his 12th novel and his best in a while — along an arc that begins with Obama's election and ends with that of a monstrous unnamed "Joker." Rushdie wrote the ending before gruesome reality caught up with his satire, but the gaudy exuberance of Nero Golden and his Russian trophy wife rings even truer to our moment than the headlines Rushdie cribbed along the way.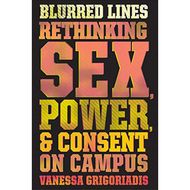 Blurred Lines: Rethinking Sex, Power, and Consent on Campus, by Vanessa Grigoriadis (Houghton Mifflin Harcourt, September 5)
Years of reporting on teen culture, sex, and gender for magazines (including New York) have made Grigoriadis the ideal observer and analyst of sexual assault and consent on campus. Starting from the famous case of Columbia mattress carrier Emma Sulkowicz, she spoke to hundreds of students — victims, activists, and the accused — as well as parents and administrators, coming away with something like a clear picture of generational confusion. Avoiding both easy answers and ideological rubrics, she advocates vigilance, moderation, fairness, and good faith.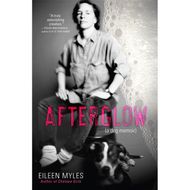 Afterglow (A Dog Memoir), by Eileen Myles (Grove, September 12)
You wouldn't expect a conventional memoir from an outré lesbian poet, but Afterglow is a whole other thing: a series of vignettes concerning the life, decline, and death of Rosie, her pit bull of 16 years, including a surrealist play narrated by the subject, another story from a gender-subverting alter ego named Bo Jean Harmonica, as well as slightly more straightforward musings touching on dog breeding, Abu Ghraib, visual art, and the need to probe painful experiences in unexpected ways.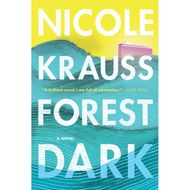 Forest Dark, by Nicole Krauss (Harper, September 12)
Weaving together the stories of two New York Jews adrift in Israel — one a character not unlike the author (a nearly divorced famous novelist named Nicole) and another familiar from her past novels (an abrasive older man in existential crisis) — Krauss's phenomenal novel of ideas revolves hypnotically and masterfully around the spiritual and intellectual pull of Franz Kafka, the Kabbalah, and the Tel Aviv Hilton.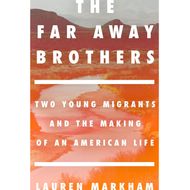 The Far Away Brothers: Two Young Migrants and the Making of an American Life, by Lauren Markham (Crown, September 12)
A journalist and a counselor of undocumented minors, Markham supplements the granular story of the Flores family — twin teenage boys who fled El Salvador under threat from an uncle's gang, leaving parents and a sister behind — with interludes reported in Texas, California, Mexico, and Central America that fill in the larger context of illegal immigration. An indelible picture emerges of one imperfect family driven apart and astray — not by inequality or lax enforcement, but by the humanitarian crisis of gang warfare.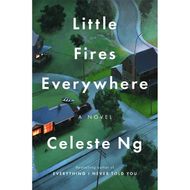 Little Fires Everywhere, by Celeste Ng (Penguin Press, September 12)
As in her debut, Everything I Never Told You, Ng uses her mastery of dramatic tension and thriller tropes to spark bigger questions about what's lost and gained when unstable forces ripple through stable communities. In the instance of Little Fires, a stranger come to town: Mia Warren and her teen daughter Pearl intrude into the lives of their well-off landlords, the Richardsons, and their four children. The town in question being Shaker Heights, and the ultimate disaster being foretold, there are echoes of Jeffrey Eugenides's The Virgin Suicides, with its regionally specific dissection of collective ennui.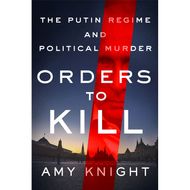 Orders to Kill: The Putin Regime and Political Murder, by Amy Knight (Thomas Dunne Books, September 19)
By now it should be clear that Russia's ideological U-turns, from czarism to communism to Putinism, belie a consistently authoritarian rule over the hearts, minds, and resources of a vast nation. Knight, a Russia scholar known for avoiding alarmism, quickly plumbs the country's historical fondness for political assassination before cataloguing the killings carried out under Putin — a gruesome and ever-growing list that's not exactly easy reading, but concise and clarifying on the damage Trump's favorite leader inflicts on the citizens who expose his crimes.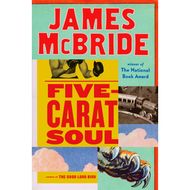 Five-Carat Soul, by James McBride (Riverhead, September 26)
If there's a mode in which McBride can't write brilliantly, he has yet to prove it. Add to his best-selling memoir The Color of Water and the National Book Award–winning novel The Good Lord Bird this varied collection of vibrant stories. Some are free-standing and often focused on fraught racial history: one stars Lincoln, another his purported mixed-race son, another the black owner of a train set made for Robert E. Lee's son. Others are arranged into two powerful linked sequences, the second of which is a glorious fantastical departure about a zoo whose animals communicate with each other in "Thought Speak."