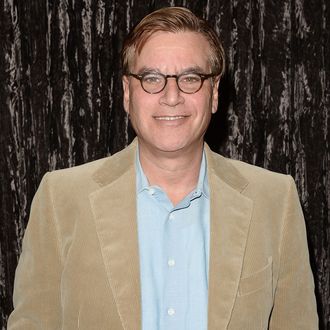 Exactly how racist will Atticus Finch be in this production?
Photo: Matt Winkelmeyer/Getty Images
Aaron Sorkin's stage adaptation of Harper Lee's To Kill a Mockingbird that you probably forgot about is coming to Broadway next season. Producer Scott Rudin acquired the stage rights to the book back in 2016, hiring Sorkin to work on the script and Bartlett Sher (who directed recent revivals of South Pacific and The King and I) to direct. Sorkin's Mockingbird will premiere on Broadway on December 13, though a cast and theater hasn't been announced. The news comes from a two-page ad placed in the September fall arts preview of the Times, because this production has absolutely no chill.