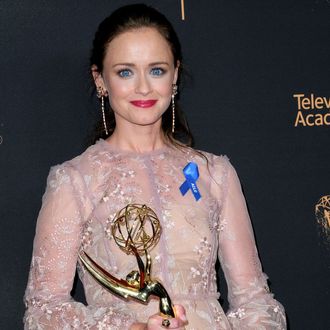 Alexis Bledel.
Photo: Matthew Simmons/FilmMagic
At the Creative Arts Emmys last night, first-time nominee Alexis Bledel won her first Emmy award, for Outstanding Guest Actress in a Drama for her work on The Handmaid's Tale, making her officially the first Gilmore Girl to win the television award (sorry, Lauren Graham and Kelly Bishop). It's a well-deserved win for Bledel, as her performance as the "gender traitor" Ofglen was one of the highlights of Hulu's drama, and at the ceremony, Bledel took the opportunity to wear a ribbon supporting the ACLU and to encourage people to "sign up, speak up, and stay awake." (Two other fun things of note: Bledel snagged the Emmy from Stranger Things' Barb, and Melissa McCarthy, another Gilmore grad, won one for her primarily Sean Spicer–related work on SNL.)
Most importantly, though, Bledel's win is a chance for us to revive our favorite genre of photography: Photos where Alexis Bledel holds things. Here's Bledel accepting her award onstage.
Here she is posing backstage, going for a two-handed grip.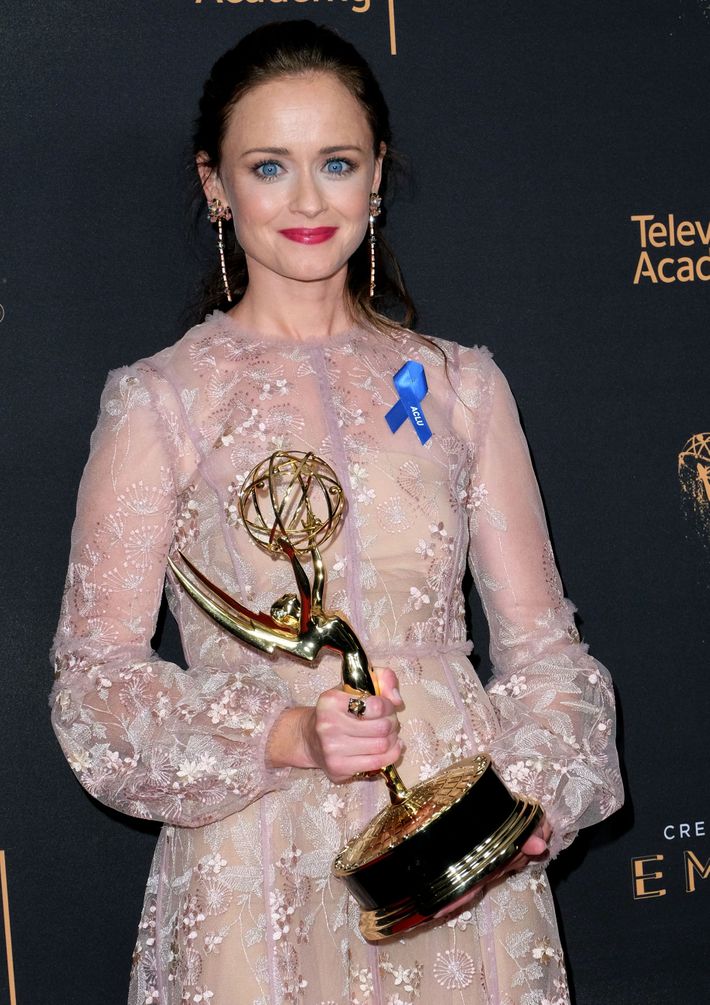 Another angle, where you can better see her dress. It's a cool translucent dress! Also, that Emmy looks heavy.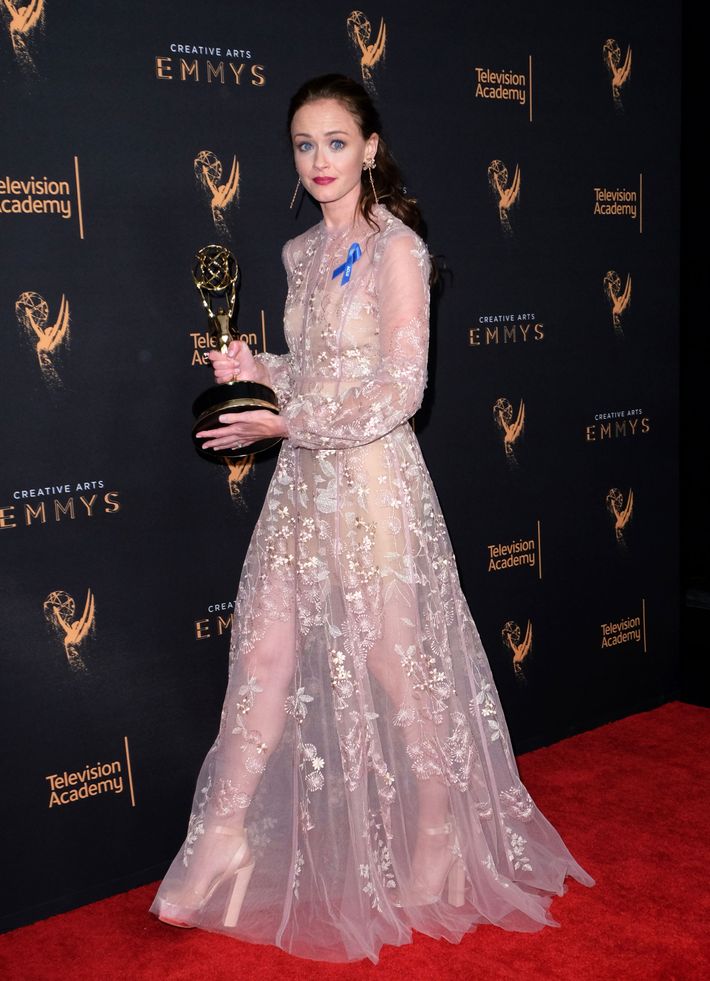 Here she is in the crowd. According to Wikipedia, Emmys weigh six pounds and 12-and-a-half ounces. The average coffee mug weighs less than a pound.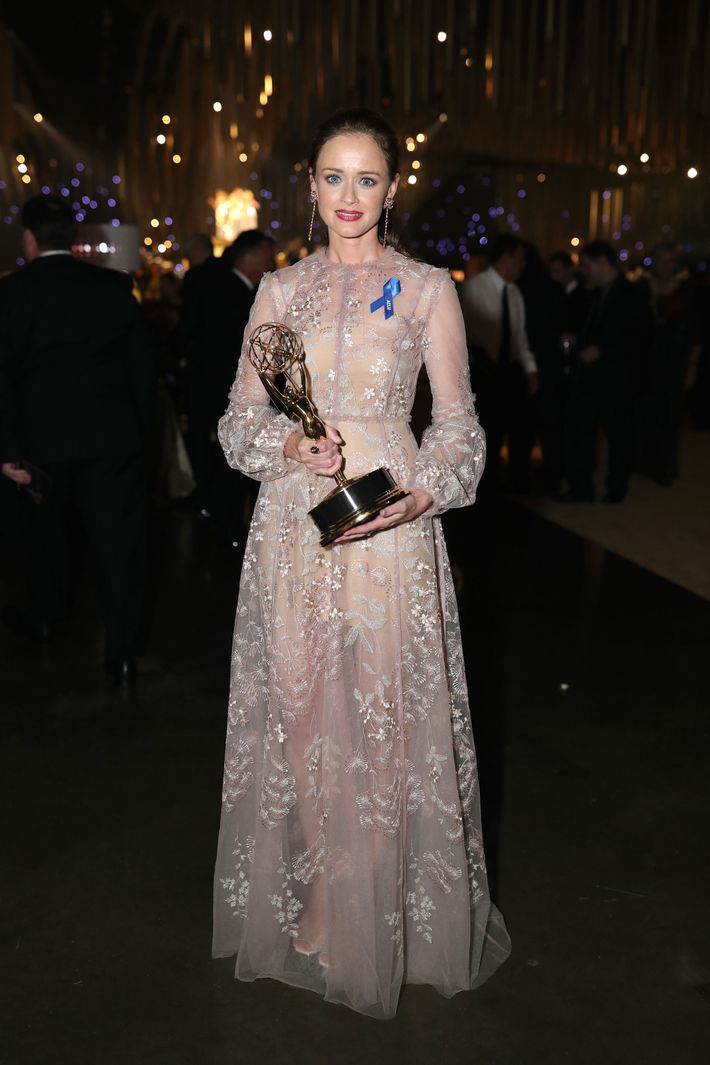 She deserves a second award for this one-handed grip.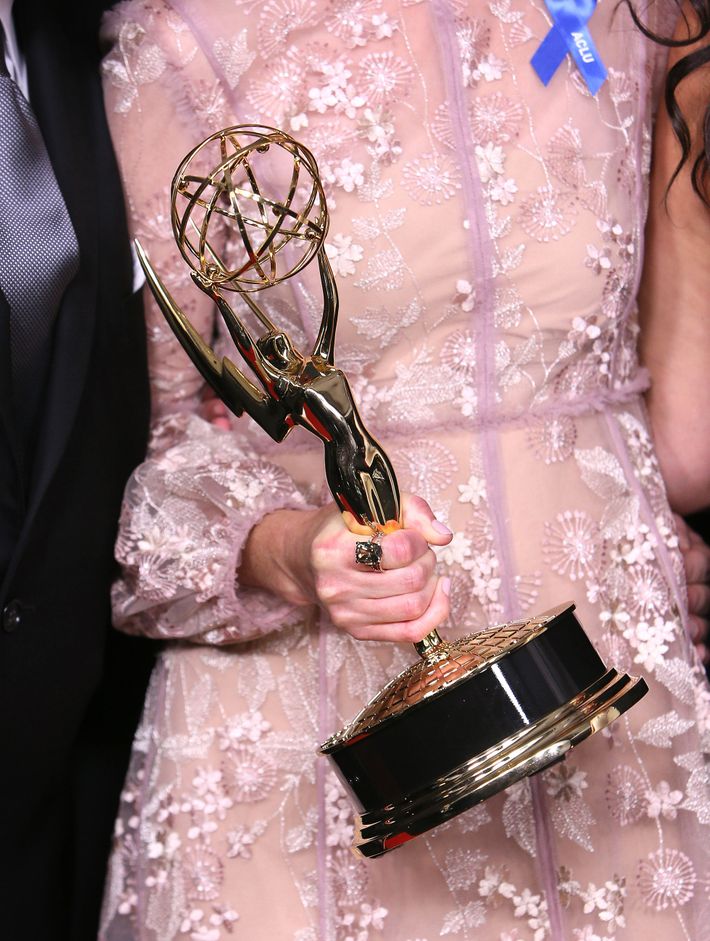 Congrats, Alexis Bledel! Incredible work all around.