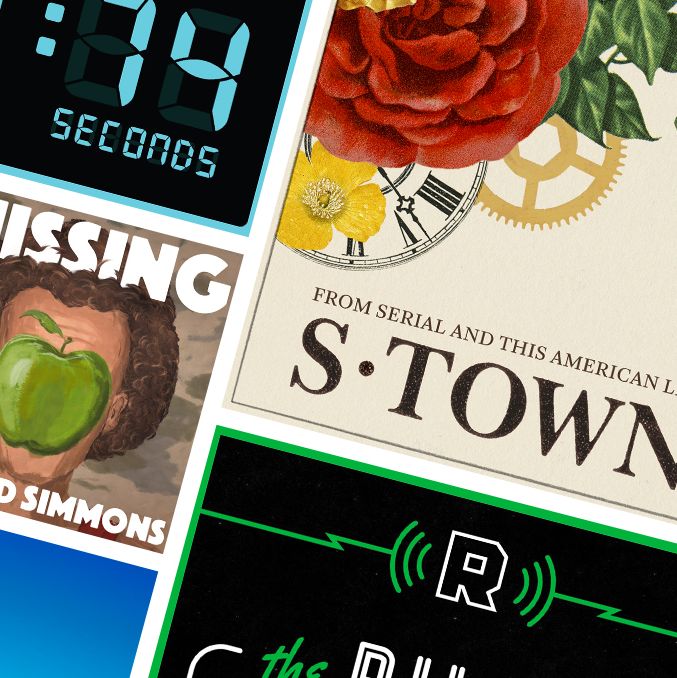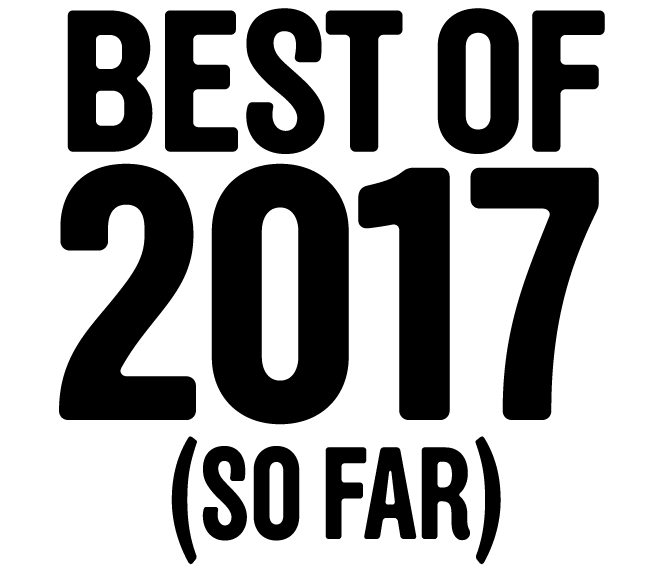 This list has been updated to include July and August releases.
A lot has happened in the upper echelons of podcasting this year, and I've been tasked with assembling a list of the best shows released so far. In the spirit of acknowledging how bonkers this task is — finding the cream of the crop in an ecosystem as young, relatively decentralized, and maddeningly chaotic as podcasting — I'd like to share my thought process in putting together the list. As a critic, I'm looking for a very specific thing: shows that say something about the medium, push the form forward, and exemplify the best qualities of what podcasts can do. Craft is a little more important to me than the stories themselves, which comes from a more general belief that as important as certain stories are, it's even more important that they be told well. I'm also valuing podcasts that function well as stand-alone experiences, though I'm fully aware that puts comedy, conversational, and "after-show" programming at a disadvantage. Of course, this also means that more established shows have the additional burden of being ranked against themselves. And finally, all of this is couched within the tastes and preferences of myself, a lowly mortal human.
Alright, enough throat-clearing. Let's jump in.
74 Seconds
This Minnesota Public Radio podcast was created to track alongside, in semi-real time, the trial of Jeronimo Yanez, the police officer who shot and killed 32-year-old Philando Castile, a black motorist, in a Twin Cities neighborhood in July 2016. (The trial concluded a few weeks ago; Yanez was found not guilty on all charges.) A straightforward product of trial reporting, the first four episodes of 74 Seconds are nothing short of astonishing. They set the scene with deep dives into the contexts and substance of the two men, eventually culminating into a second-by-second account of what took place on that fateful night. These four episodes make up a remarkable feat of documentary production, building a window into this important case that other forms of reporting haven't pulled off.
The Bill Simmons Podcast: The Kevin Durant Interviews (Parts One, Two, and Three)
I'll concede that this is a strange one. But Bill Simmons's conversations with Golden State Warriors forward Kevin Durant aren't just facile banter with a professional athlete. The three interviews collectively make up a document that tracks the culminating arc of a modern sports figure just as he's reaching the peak of his career. (The first two interviews took place during the regular season, while the third happened shortly after Durant and the Warriors won the NBA Finals.) It's an incredibly revealing look into the life and mind of a person who breathes the rarefied air of American sports and celebrity culture, and it's a wonder.
The Daily
It's a little weird to add a news product to a list like this, but this podcast by the New York Times is more than a solid morning-news digest — it's a huge step forward for the packaging and delivery of news itself. The Daily is a revelation in form and ambition; not only do Michael Barbaro and his team execute emotionally intelligent pieces of audio-first journalism that seize a given moment, they also dare to pepper their dispatches with unforgettable constructions of tape. Two examples stand out in particular: the April 6, 2017 edition that offered unparalleled insight into a meeting between President Trump and Times reporters Maggie Haberman and Glenn Thrush, and the May 26, 2017 edition that closely followed one case of assisted suicide in Canada.
First Day Back
With an expanded scope, ambition, and budget, the sophomore season of Canadian documentarian Tally Abecassis's podcast marks a significant shift from her scrappy, independently produced, and deeply personal first season. Here, she takes on a heavy subject with even heavier dimensions, following a woman who's figuring out life after prison, where she was incarcerated for accidentally killing her husband. Despite its shift in scale, the second season of First Day Back retains Abecassis's gentle touch and carries forward the key ideas laid down in that smaller season: of transformation, of mothers and motherhood, of rebuilding one's identity and finding your way home after an event that changes your life forever.
The Heart, "No" Series
The Heart has always excelled in conveying human intimacy as a stew of things: confusing and powerful, queasy and earnest, cerebral and irrational, lovely and painful. All of those dimensions shine bright in this mini-series, which functions as a rich and elegant memoir of co-creator Kaitlin Prest. In many ways, the show's nearly five-year run — first as Audio Smut, now as The Heart under the Radiotopia banner — can be read as leading up to this project. Every lesson learned is imprinted in its perspective, every trick perfected embedded in its sound. This is The Heart in peak form.
Missing Richard Simmons
Frustrating and controversial, Missing Richard Simmons is a curious and fascinating modern artifact. A show in pursuit of a mystery without the ethically dubious baggage of the true-crime podcasts dotting the Apple Podcasts charts — though eventually stumbling onto ethical baggage of its own — it ultimately emerged as a quiet story of heartbreak, one less about a pursuit and more about dealing with a sudden and inexplicable loss. It is also a sideways meditation on the nature of celebrity, a topic that's a defining feature of American culture in 2017.
Mogul: The Life and Death of Chris Lighty
Mogul isn't just a well-executed documentary. It's also deeply innovative in several ways: how it plays with music and presentation, how it tells a story about music, and how it conveys the history of an entire world through the life of a single person. In the case of Mogul, that person is Chris Lighty, a legendary music executive, and the world is hip-hop, arguably the most important cultural sphere that's out there. While the project's achievements as a biographical enterprise remain debatable, Mogul is a leap forward in the ways a story can be told and what stories can be told. Thank goodness for it.
S-Town
Of course S-Town would be on this list. Serial Production's nonfiction take on southern Gothic is an unambiguous achievement. Novelistic, ambitious, and breathtaking in its attempt to capture the sum of a single person's life, S-Town represents a high watermark for an ecosystem already bustling with creativity. That isn't to say it's perfect, though. Since S-Town dropped in its entirety in March, a growing body of criticism has targeted the show's absence of any substantial consideration of race and legacy and the shadows they cast over the community depicted in host Brian Reed's reporting. The existence of this criticism serves to further elevate the show's importance to the form: It's a project that endeavors to grapple with big ideas, only to trigger equally big ones in its wake.
36 Questions
The alluring idea of a "podcast musical" has long been out there for the taking, but actual attempts to grapple with the notion have been fairly limited. Thank goodness, then, for Two-Up Productions, who followed up their 2015 sci-fi sleeper hit, Limetown, with an ambitious swing at the genre that's bursting with potential. Effervescent, sweet, and fleetingly melancholic, 36 Questions tells the story of a husband and wife trying to save their marriage using a questionnaire, which went viral a couple of years ago, that claims to lead to love. Frankly, the podcast is a blast: the songs are pretty good, the couple is played by the ever-charming Jonathan Groff and newcomer Jessie Shelton, and the story swerves in and out of interesting places while gesturing towards some profound questions. Just how well, exactly, do we know the ones we love, anyway?
This American Life's Political Reporting Series ( "The Beginning of Now," "The Other Mr. President," "It's Working Out Very Nicely," "The Revolution Starts at Noon," and "White Haze")
This American Life is already the most influential team in the business, bar none, which means that when ranked against itself, one would imagine a pretty high threshold to clear. But outgun themselves they have: Over the past nine months, the team has built out a string of political reporting that is so measured, so thoughtful, and so focused that those entries collectively make up some of the best work the show has ever done. Each of these entries is an accounting of a single part of a vastly bigger creature we will perhaps never fully know, but each of these stories nonetheless bring us a step closer to becoming familiar with the world in which we live now.
• Shout-out to all you great Game of Thrones pods that worked so hard this season. Y'all are stars.
• Scene on Radio's "Seeing White" series is enormously ambitious and crystallizing in its focus. Start from the top.
• Andrea Silenzi's Why Oh Why, which is delivering its best season so far. Check out "How Will I Know" to get a sense of the show.
• Death, Sex, and Money is enjoying a particularly strong run in recent months. Do not miss the show's recent Student Loans Series. Here's Part 1, Part 2, and the live call-in special.
• Food 4 Thot is one of the most fun conversational podcasts to come along in a while.
• Although I have reservations about Pod Save America and Chapo Trap House, they've made a considerable impact not only on the podcasting space, but on the wider political culture. Sociopolitical conversation is fomenting in these shows, and it would be unwise to not pay attention.
• Finally, a late shout-out to Making Oprah, which debuted last November and escaped my radar when I assembled my year-end list.