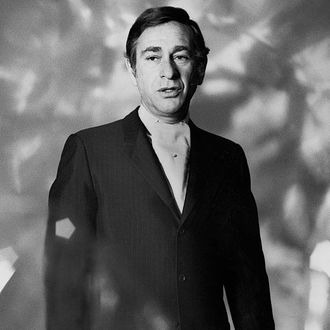 Photo: Zachary Freyman/Condé Nast
Shelley Berman, who's perhaps best known to television viewers as Larry David's wise-cracking father on Curb Your Enthusiasm, has died at the age of 92 due to complications from Alzheimer's disease. Berman's publicist confirmed the news to Deadline, noting that he passed away peacefully at his California home with his wife by his side. Bursting onto the comedy scene in the late 1950s and early 1960s, Berman — alongside his contemporaries Mort Sahl and Bob Newhart — pioneered the "sit-down" style of stand-up, in which he favored a stream-of-consciousness and anxiety-ridden storytelling style in favor of more traditional start, middle, and end monologues. He successfully crossed over into the mainstream soon thereafter, appearing in numerous shows and films such as Bewitched, The Mary Tyler Moore Show, The Best Man, and more recently, The Holiday and Boston Legal. His work on Curb netted him an Emmy nomination in 2008, and he also won the very first Grammy for Best Comedy Album (Spoken) in 1959.
Interestingly, Berman also balanced his Hollywood lifestyle with an academic one — he taught humor writing at the University of Southern California's master's program for over 20 years, eventually becoming a Lecturer Emeritus. He's survived by his wife and daughter.