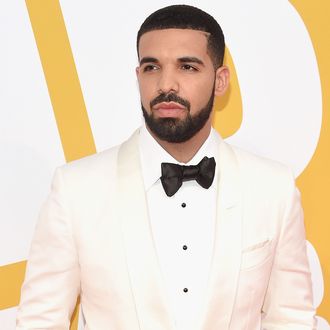 Photo: Jamie McCarthy/Getty Images for TNT
Just hold on, we're going to Fort Greene Park. Brokelyn points out that Drake's Degrassi character Wheelchair Jimmy has an unexpected cameo in a New York City Parks Department's "Parks Without Borders" presentation about renovations to the historic Brooklyn park. The Wheelchair Jimmy meme appears in a rendering of the proposed entrance ramp area, which will be wheelchair-friendly. When the New York Post asked the Parks Department how the Views rapper ended up in Fort Greene, the agency spokesperson leaned into the joke. "Started at the bottom of Fort Greene Park's signature hill, now we're here with the final design, which takes care to create a more welcoming park entrance — with improved views," spokesman Sam Biederman wrote in an email to the Post. The rendering also features another familiar face: Akon, who famously passed on signing Drake, proving that the Parks Department really enjoys trolling us with hip-hop history.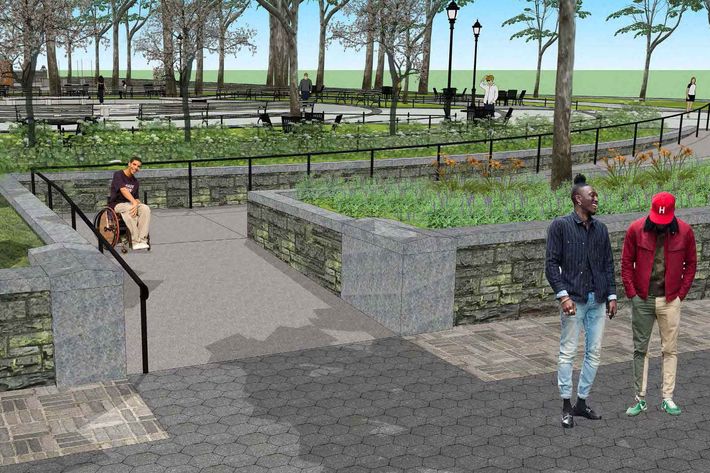 Drake: Last name ever, first name greatest, and his address is Fort Greene Park, Brooklyn.