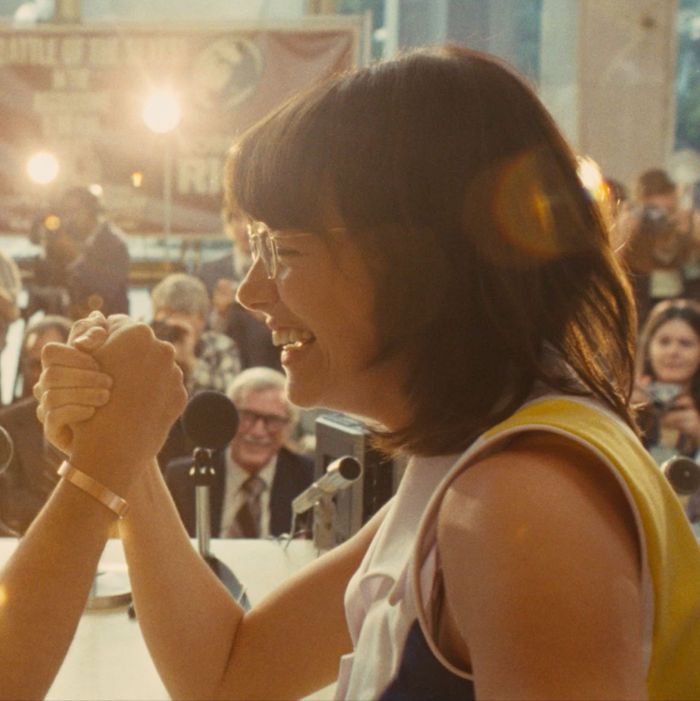 Battle of the Sexes.
Photo: Fox Searchlight Pictures
The well-reviewed new film Battle of the Sexes, which just unspooled at the Toronto Film Festival last night, recounts the famous 1973 tennis match between Billie Jean King (Emma Stone) and Bobby Riggs (Steve Carell), but the provocative gender politics began long before the two set foot on that court. In this exclusive clip, you'll see King and Riggs at a press conference to promote their match-up, and Riggs is all macho bluster, using his time in front of the camera to engage in all sorts of comic, chauvinistic grandstanding.
So how does King respond to that? Does she return his high-speed serve with similar volume? She does not: King has a few cutting things to say, but the breezy, almost offhand way she says them cuts Riggs properly down to size. You can press play on this clip to take a look at Stone and Carell going toe-to-toe — the film itself is out September 22 — but be forewarned: The gender politics of 1973 may seem all too familiar in our riven 2017.