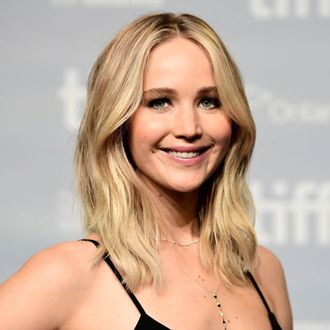 What would have been?
Photo: Emma McIntyre/Getty Images for Paramount Pictures
Hey pop-culture readers, Vulture here, your one and only source into the alternate career timelines of Hollywood's elite. This little tip comes to us from Josh Schwartz, the creator of some iconic shows of adults playing teens, like The OC, but more importantly, Gossip Girl. Apparently one director-dating A-lister desperately wanted to play Serena van der Woodsen back when she was a teen who. "We did not realize this at the time, but Jennifer Lawrence really wanted to play Serena and auditioned," Schwartz told us in an upcoming interview for the tenth anniversary of Gossip Girl. "This story came to us secondhand, but we were told she definitely auditioned and was bummed to not get it."
Did he watch the tape? "We can't remember if we saw it or not. It was ten years ago, and she would've been how old, 15?" Schwartz demurred. (Our fact-checking says she would have been 16.) Instead, Schwartz and co-creator Stephanie Savage had their minds set on Blake Lively as their effortless "It" girl to set the CW brand. So there you have it readers: Jennifer Lawrence once wanted to play the most popular girl on the Upper East Side, but instead had to settle for a poor white girl who cuts off her dead father's hand. You know you love us: xoxo Vulture.