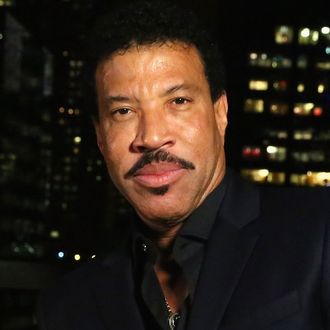 An eleventh-hour pick.
Photo: Astrid Stawiarz/Getty Images
Well, better late than never: With days to go until auditions get under way on the American Idol reboot, ABC has found the last famous musican to fill the third judge's seat. Following reports that the network was scrambling to find a seasoned person of color to round out the judges — someone to be the Randy Jackson of the group, more or less – they've locked in Lionel Richie, who they've announced will join Katy Perry and Luke Bryan (now confirmed) as the trio critiquing America's bravest karaoke singers, and Ryan Seacrest returning as host. All the best to Richie and his soon-to-be-mangled greatest hits!