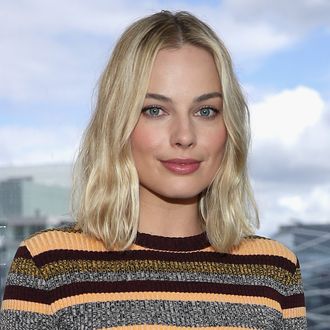 She's 27, okay? Twenty-seven!
Photo: Rich Polk/Getty Images for IMDb
Margot Robbie, who happens to be playing Tonya Harding in the biopic I, Tonya, says she didn't realize that the infamous Tonya Harding–Nancy Kerrigan incident was real until after she read the script for the film. "To be honest, when I read the script, I didn't know who Tonya Harding was, and I didn't realize it was a true story," Robbie told Vanity Fair. "I thought it was entirely fictionalized, and our writer Steve [Rodgers] was so creative to come up with the quirky characters and absurd incidents." To be fair, Robbie is a mere 27 (yes, 27, people!) and was, as she points out, nearly 4 years old* and in Australia when Harding's ex-husband Jeff Gillooly hired a man to break her rival Kerrigan's leg before the 1994 Winter Olympics, which really happened, MARGOT. Clearly, Robbie has not spent enough time at Brooklyn's own Harding-Kerrigan museum.
* Correction: To be exact, Robbie was roughly 3-and-a-half years old when Kerrigan was attacked, as she was born in July 1990 and the incident took place in January 1994.