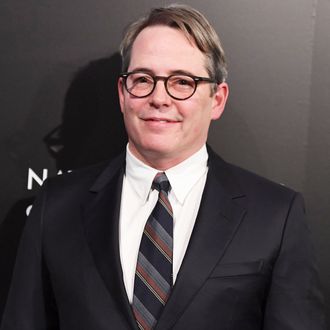 Can Sarah Jessica Parker Instagram Live during the show?
Photo: Angela Weiss/AFP/Getty Images
Why hire just just anyone to narrate your show based on a 1980s movie when you can get Ferris Bueller? (Bueller? Bueller?) Fox has announced that Matthew Broderick will play the narrator (a grown-up Ralphie) in the network's live musical version of A Christmas Story, airing December 17. Broderick, a two-time Tony winner, joins Maya Rudolph, who will play the mom, in the show, which is based on the 2012 Broadway production and 1983 film and will include new music from La La Land and Dear Evan Hansen's Benj Pasek and Justin Paul, because those guys sure would like an Emmy.