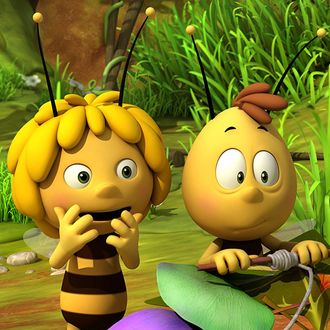 Your kids will laugh about this one day.
Photo: Studio 100 Animation
Now that a Netflix children's show has become embroiled in a scandal that would have you confuse it for American Vandal, its producers are speaking out. Following complaints from a concerned parent who noticed a drawing of a penis found its way into an episode of Maya the Bee, Netflix pulled the episode. In a statement, Studio 100 Animation says the "absolutely inappropriate" drawing was the apparent work of an artist gone rogue: "The origin of this image obviously results from a very bad joke from one of the 150 artists working on the production." The production company now says it is taking legal action as well as "all suitable technical measures to remedy the situation." They've also apologized to all Maya the Bee fans, presumably a bunch of preschoolers who will learn of this "joke" in a few more years and smirk.