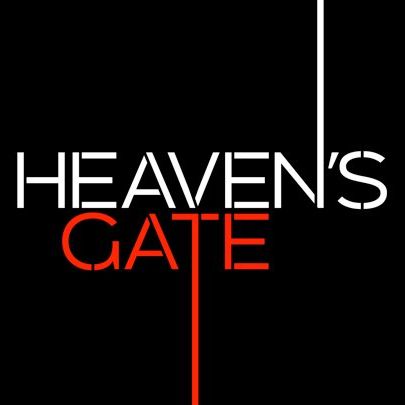 The creative team behind Missing Richard Simmons, Pineapple Street Media, is getting ready to launch another documentary, one with a much darker edge.
The podcast is called Heaven's Gate, and it will be a ten-part documentary that examines the titular cult notorious for initiating the largest mass suicide ever to take place on American soil two decades ago. According to the show's press release, the podcast will "explore the original underpinnings of the cult as well as the lives of its founders and members, taking a deep dive into how its promise turned to such tragedy." Pineapple Street is once again partnering with Midroll Media on the project, with whom they previously worked to facilitate ad sales and marketing for Missing Richard Simmons. This time around, however, Midroll originated the concept, and will play a much bigger role in the creative development of the show.
Production is led by Pineapple Street's Ann Heppermann, who previously co-founded the nascent Sarah Lawrence College International Audio Fiction Awards, and her team includes Diane Hobson and Bari Finkel, who both worked on Missing Richard Simmons, along with Josh Gwynn. From Midroll, Peter Clowney, the company's executive producer (and a Gimlet Media alum), serves as the series editor, while Casey Holford is on scoring and mixing duties.
To host the show, Pineapple Street recruited Glynn Washington, who listeners might know better as the creator, host, and executive producer of Snap Judgment, the energetic storytelling podcast from WNYC Studios. Washington, who has long exhibited a particular taste for the macabre on that show, will bring into the production a personal perspective that's uniquely suited to the story: He grew up in what was formerly called the Worldwide Church of God, which some consider to be a cult. (Washington, by the way, seems to a pretty busy dude these days. Just this week, he launched a new project for WNYC Studios called Spooked, which is limited-series Snap Judgment spinoff with a supernatural twist that will run weekly through Halloween, appropriately enough.)
When I asked Chris Bannon, Midroll Media's chief content officer, what drew the team to the topic, he described an opportunity to explore what is essentially a snapshot of an overarching sociocultural process that extends well into this day. "With Heaven's Gate, we have a chance to talk about the '70s and the widespread search for meaning that moved away from traditional religions," he explained. "It's the period in which we became obsessed with UFOs. So there's this great moment of wonder and possibility — but then, 20 years later, reality has set in, the Millennium is approaching, and none of those wonderful things have panned out. So, to me, it's also a story about America's lost optimism."
Bannon continued: "At the center of all this, there's a great question: what leads people to follow a leader to the point of self-destruction? That seems especially relevant right now."
Heaven's Gate launches sometime this fall.