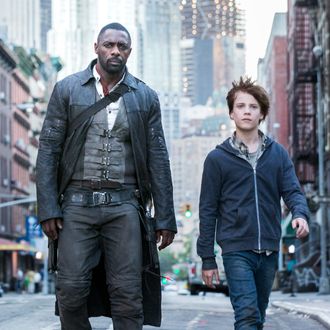 Photo: Jessica Miglio/CTMG, Inc.
On every commercial front, it was a terrible year at the box office. Revenue? Down a historic 14.6 percent in year-over-year profits to $3.83 billion. According to The Hollywood Reporter, it's the first time in 11 years that revenue didn't even hit $4 billion. Attendance? The worst in 25 years. Overall yearly box office? Down 6 percent from 2016. The bright spot for fans of good movies is that while legacy franchises like Pirates of the Caribbean: Dead Men Tell No Tales and Transformers: The Last Knight failed to match the ultraprofitable movies that came before them, smaller original pictures like Girls Trip and Baby Driver overperformed, with each making more than $100 million, and Dunkirk, the latest from Christopher Nolan, made a nice return as well. There were also superhero boosts in the form of Spider-Man: Homecoming and especially Wonder Woman, the first all-around success in the DCEU. Those are all cold comforts, though, for the people behind expensive bombs like The Mummy, The Dark Tower, King Arthur: Legend of the Sword, and Valerian and the City of a Thousand Planets. After all, Annabelle: Creation making more than $90 million is great, but this is a game of billions.
The home stretch of the year has the DC and Marvel's double-up of Thor: Ragnarok and Justice League, which likely has a lot of executives sending up a prayer to the comic movie gods, and the December treat of Star Wars: The Last Jedi is going to have to pull in Force Awakens kinds of money — and then some — to help staunch the bleeding. Think they can get Girls Trip 2 out before Christmas?