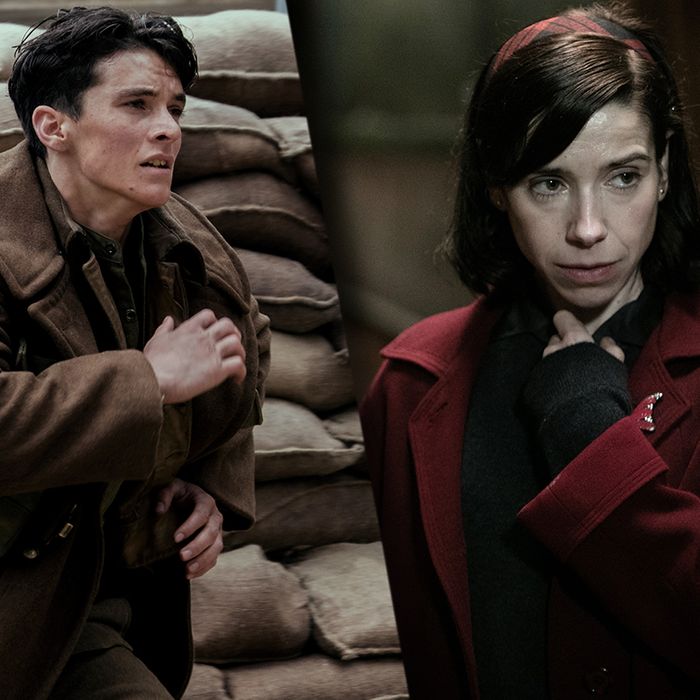 Photo: Warner Bros and Fox Searchlight Pictures
On a regular basis between now and March 4, 2018, when the winners of the Academy Awards are announced, Vulture will consult its crystal ball to determine the changing fortunes in this year's Oscars race. In our Oscar Futures column, we'll let you in on insider gossip, parse brand-new developments, and track industry buzz to figure out who's up, who's down, and who's currently leading the race for a coveted Oscar nomination.
Best Picture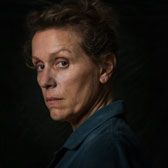 Three Billboards Outside Ebbing, Missouri
This crowd-pleasing, cuss-filled comedy starring Frances McDormand got a major boost from the Toronto Film Festival, where it picked up the audience-voted People's Choice Award, a laurel that has traditionally predicted Oscar success for previous winners like The King's Speech and 12 Years a Slave. Does it have a shot at Best Picture? At this point, it's anybody's game. I can guarantee, though, that Three Billboards will launch McDormand and her co-star Sam Rockwell into serious awards consideration — more on him, in a bit.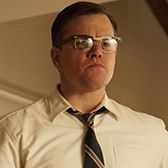 Suburbicon
George Clooney once rode Good Night and Good Luck to an Oscar nomination for Best Director, but his new satire Suburbicon was rebuffed by critics when it made the leap from the Venice Film Festival to a more skeptical Toronto. "I frankly don't know why Suburbicon happened," wrote our own critic David Edelstein, who ended his review of the 1950s-set Matt Damon movie with the word, "Huh?"
Current Predix
Battle of the Sexes; The Big Sick; Call Me by Your Name; Darkest Hour; Dunkirk; Get Out; Lady Bird; The Post; The Shape of Water; Three Billboards Outside Ebbing, Missouri
Best Director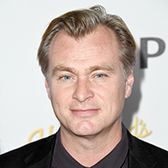 Christopher Nolan, Dunkirk
By now, a fall-festival favorite is supposed to take pole position with Oscar, yet the Venice-Telluride-Toronto circuit has produced no overwhelming front-runner. That's good news for Christopher Nolan, whose summer success Dunkirk has not been usurped. Nolan will have strong competition in this category — Guillermo del Toro's The Shape of Water plays great, for one, and the director will be a passionate, engaging presence on the circuit — but at present, Nolan is sitting pretty.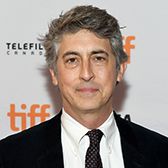 Alexander Payne, Downsizing
Few directors have a better track record with Oscar than Payne: He has snagged a Best Director nomination for each of his last three movies, from Sideways to The Descendants to Nebraska. I suspect that streak will come to an end with Payne's unusual new film Downsizing, an effects-filled fantasy where Matt Damon shrinks himself down to the size of a finger, but finds his problems remain just as big. Fall-festival reactions to the film were all over the place: While some big critics raved about Payne's ambition, many audience members I spoke to were frustrated by the movie's digressive plotting. It will take a smart campaign to keep Payne in the race for the next few months.
Current Predix
Guillermo del Toro, The Shape of Water; Luca Guadagnino, Call Me by Your Name; Christopher Nolan, Dunkirk; Steven Spielberg, The Post; Joe Wright, Darkest Hour
Best Actor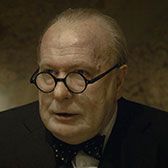 Gary Oldman, Darkest Hour
Until we get our first look at whatever Daniel Day-Lewis is planning with Paul Thomas Anderson, consider Oldman the prohibitive favorite in this category. Slathered in prosthetics to play Winston Churchill during his first term as prime minister, Oldman elevates the handsomely made but familiar Darkest Hour with a go-big-or-go-home performance. Whether he's uncorking a giant monologue or enjoying sly domestic asides with wife Kristin Scott Thomas, Oldman appears to be having a ball, and this role ticks off so many Oscar-friendly boxes (real person, transformation, British, World War II) that I half-expected a decades-later epilogue just so they could hand Oldman some deathbed scenes, too.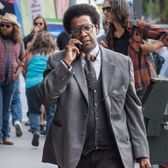 Denzel Washington, Roman J. Israel, Esq.
One of the most anticipated movies at the Toronto Film Festival was Dan Gilroy's follow-up to Nightcrawler, the film that very nearly got Jake Gyllenhaal a Best Actor nomination a few years back. Alas, Gilroy's Roman J. Israel, Esq. turned out to be as baggy as one of the suits worn by Washington in this change-of-pace role as a socially awkward lawyer juggling several ethical jams. I wouldn't write Washington's chances off completely: He is an Academy favorite who came close to snagging Casey Affleck's Oscar this past year, it's the sort of character transformation the Academy likes to reward, and much of Roman J. Israel, Esq. is laudable. Still, the film could use a little tailoring if Washington wants to have a real go at this.
Current Predix
Timothée Chalamet, Call Me by Your Name; Daniel Day-Lewis, Phantom Thread; Andrew Garfield, Breathe; Gary Oldman, Darkest Hour; Denzel Washington, Roman J. Israel, Esq.
Best Actress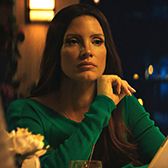 Jessica Chastain, Molly's Game
The Best Actress category will be a bloodbath this year: The race is stacked with worthy contenders, and they can't all get in. Still, the Toronto Film Festival added two more big names to consider, including Jessica Chastain for the ruthlessly entertaining Molly's Game, written and directed by Aaron Sorkin. Nominated for back-to-back Oscars just a few years ago for her work in The Help and Zero Dark Thirty, Chastain has never been better than in this full-throttle star turn as Molly Bloom, a shrewd poker maestro who ran some of the biggest underground card games in the country.

Margot Robbie, I, Tonya
The other new female performance that popped in Toronto was Margot Robbie's triple-spin on disgraced ice skater Tonya Harding, the subject of Craig Gillespie's dark comedy I, Tonya. Even though I'm not convinced that Robbie was the right choice to play Harding — the movie posits that Harding was dinged by judges for not resembling an ice-princess ideal, but that's hard to swallow when you're looking at a tall bombshell like Robbie — she at least delivers a determined performance. The Academy loves to reward an ingenue who takes roles like this, but can Robbie penetrate a category that will be stuffed with former nominees and winners?
Current Predix
Sally Hawkins, The Shape of Water; Frances McDormand, Three Billboards Outside Ebbing, Missouri; Saoirse Ronan, Lady Bird; Emma Stone, Battle of the Sexes; Meryl Streep, The Post
Best Supporting Actor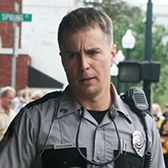 Sam Rockwell, Three Billboards Outside Ebbing, Missouri
The 48-year-old Rockwell has never been nominated for an Oscar before, but that's sure to change this year. Long considered one of Hollywood's secret weapons, Rockwell comes to the fore in a big way in Three Billboards as a resentful cop who begins the film as a foolish foil for Frances McDormand and, by the film's end, has gone on one of the most unexpected character journeys of the year. Well-liked in this industry, Rockwell could be a major threat to win.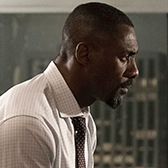 Idris Elba, Molly's Game
I have no idea what accent Elba is doing in this movie, yet he seems born to speak Sorkin. As Molly Bloom's straight-arrow lawyer, Elba effectively parries Chastain for most of the film's running time before stepping to the fore with a wallop of a monologue that may have been scientifically designed to prompt ovations. The Toronto audience was eager to oblige and I think Academy members will follow suit, especially since they incurred #OscarsSoWhite wrath a few years back when they left Elba off the Best Supporting Actor short list for Beasts of No Nation.
Current Predix
Willem Dafoe, The Florida Project; Idris Elba, Molly's Game; Richard Jenkins, The Shape of Water; Sam Rockwell, Three Billboards Outside Ebbing, Missouri; Michael Stuhlbarg, Call Me by Your Name
Best Supporting Actress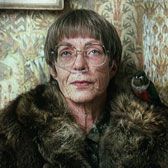 Allison Janney, I, Tonya
If I, Tonya comes out at the end of the year as it's expected to, than Janney is the one to beat. Even the ice-skating comedy's dissenters will admit that she towers over these proceedings as Tonya Harding's vicious mother LaVona, the sort of role that recalls previous messy-mom Oscar winners in this category like Mo'Nique and Melissa Leo. Janney smartly underplays her malevolence, which makes her performance all the more winning. She'll be a strong pick.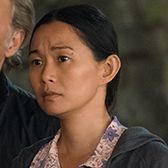 Hong Chau, Downsizing
No matter how Downsizing fares, Chau will make a major impression. This scene-stealing comic actress is handed the film's marquee role as Ngoc Lan Tran, a Vietnamese dissident who is destined to be one of the fall season's most-discussed characters. Does Ngoc Lan's broken-English dialogue, played so often for laughs, veer uncomfortably close to immigrant stereotypes? A lot of ink will be spilled on this topic, yet you cannot deny how strongly Chau seizes this movie in its last third. Many of this year's big Oscar contenders have a showcase monologue, and when Downsizing throws its biggest speech toward Chau to deliver, she knocks it out of the park.
Current Predix
Hong Chau, Downsizing; Holly Hunter, The Big Sick; Allison Janney, I, Tonya; Melissa Leo, Novitiate; Laurie Metcalf, Lady Bird