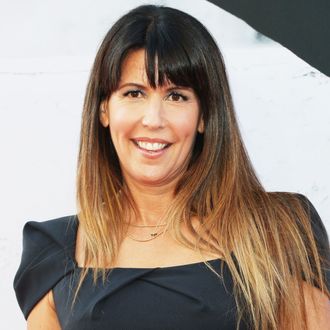 Patty Jenkins.
Photo: Frederick M. Brown/Getty Images
Almost a month after it was reported that Patty Jenkins was "closing a deal" to direct Wonder Woman 2, that deal has finally, actually closed. Variety broke the news, saying that "while an exact number could not be unveiled, sources say the number is in the $8 million range to write, direct and produce, making her the highest paid female director of all time." That salary amount does not include a reportedly generous back-end payday to come in accordance with box-office grosses. The Hollywood Reporter followed up by corroborating a figure in the almost $10 million range, as well as the performance bonus, saying, "Jenkins will receive directing and writing fees in the high seven figures (think somewhere in the $7 to $9 million range) on Wonder Woman 2 but, more significantly, will have a considerable backend. The contract makes Patty Jenkins the highest paid female director in history."
One source described the process of getting such a big payday as "challenging" to THR, and it's been reported that negotiations have taken such a long time because Jenkins was insisting on compensation that is equal to what a man who delivered such a box-office triumph would receive. Wonder Woman has eclipsed $800 million at the global box office, and Jenkins was paid $1 million for that job. So if you want to hire her for a big studio picture going forward, be prepared to meet her new quote.