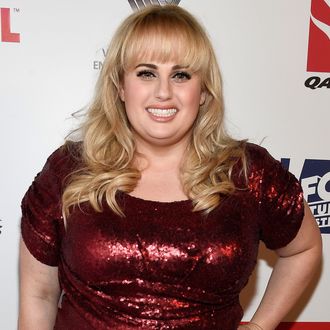 Rebel Wilson.
Photo: Frazer Harrison/Getty Images for AIF
In June, an Australian jury unanimously found in favor of actress Rebel Wilson in a defamation suit she had brought against Bauer Media, publisher of Australian tabloid Women's Day, which claimed Wilson "fabricated almost every aspect of her life," including her age, the origin of her name, and her upbringing in Sydney. The source of those false claims was an anonymous person who also demanded payment for such "information" about the actress. Wilson asserted that the misinformation caused substantial harm to her reputation and that she even lost out on work in Hollywood as a result of what Bauer published. Now, two months after the verdict, a judge has awarded her $3.66 million in damages — a record amount for an Australian defamation case, exceeding the previous highest settlement number by about four times, according to the Associated Press.
Justice John Dixon of the Australian Supreme Court in the state of Victoria said such a high figure was necessary because "unless substantial damages are awarded there is a real risk that the public will not be convinced of the seriousness of the defamation, but will rather wrongly conclude that the articles were trivial or not that serious," he told the court. Wilson's lawyer also said they would seek to have Bauer pay all of her legal fees as well, and Wilson said on Twitter after the damages were awarded that she would be donating the money to the Australian film industry, along with local charities in her home country.