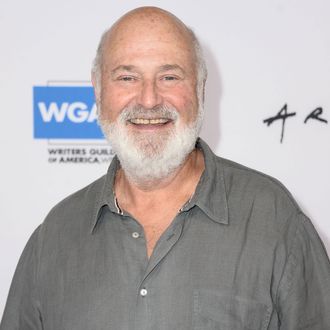 Rob Reiner.
Photo: Matt Winkelmeyer/Getty Images
Rob Reiner wants the truth. The actor, writer, director, and producer just added another title to his list of hyphenates by joining a new group called the Committee to Investigate Russia, which is described as a "nonprofit, non-partisan resource provided to help Americans recognize and understand the gravity of Russia's continuing attacks on our democracy." The advisory board for the group now includes Reiner, alongside military historians, foreign-policy analysts, and even a former director of national intelligence. No sexy Marine JAGs have been added yet.
Reiner has long been a politically active figure; he and his wife founded the American Foundation for Equal Rights, which fought to overturn the gay marriage ban Proposition 8 in the state of California. Although the Committee to Investigate Russia doesn't explicitly reference Trump and special counsel Robert Mueller's Russia inquiry, this can't be great news for the American president. If only Trump's biggest problem was trying to find a girlfriend.