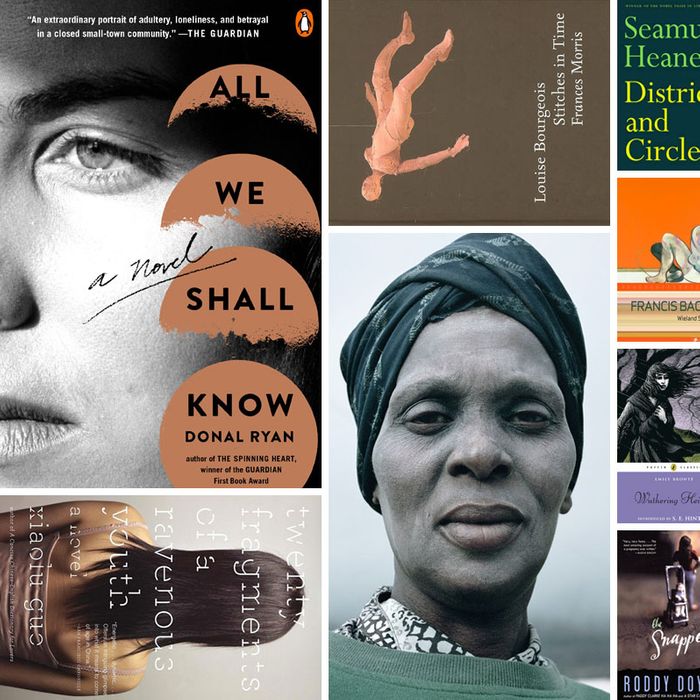 Bookseller One Grand Books has asked celebrities to name the ten titles they'd take to a desert island, and they've shared the results with Vulture. Below is fashion designer Simone Rocha's list.
District and Circle, by Seamus Heaney
Seamus Heaney is an amazing Irish poet. When reading his words, you can feel the wet of the Irish sea and can smell the freshly cut turf.
Pony Kids, by Perry Ogden
This book means so much to me — I remember when Perry was taking these photos in Dublin 20 years ago. Ogden is sincere about the subject, and captures the natural beauty of the Dublin people, and the human connection between man and horse.
Stitches in Time, by Louise Bourgeois
This was the first Louise Bourgeois show I ever saw, at IMMA (Irish Museum of Modern Art) in Dublin. Her work has become a sort of religion to me. Even though her work was so personal to her, I felt like her words were coming out of my mouth. I adore many of her books but this was my very first, so it's very special to me.
Francis Bacon: Commitment and Conflict, by Wieland Schmied
It's hard for Bacon's arresting paintings to be contained in a book, but I have always found the palette and the analysis in this book to be a very comprehensive portrait of Bacon's aggressive, personal, and beautiful work.
Burning in Water, Drowning in Flame, by Charles Bukowski
His words just make you think of someone putting their hand up your skirt.
All We Shall Know, by Donal Ryan
This book is so arresting — the words are stark and warming at the same time. I think he is the best modern Irish writer — his story became reality as I read it.
Twenty Fragments of a Ravenous Youth, by Xiaolu Guo
This was my favorite book as a teenager. I love how it reads like a conversation.
The Snapper, by Roddy Doyle
The Barrytown Trilogy —the language, the humor — is so good. I reread The Snapper last year when I was pregnant, and it turned my crying into laughter. I read these over and over again when I want to think of home.
Wuthering Heights, by Emily Brontë
I first read this in school as a teenager where everyone in class had to read out three paragraphs and then it moved on to the next student. The experience always stuck with me, as did the Brontë sisters — strong women of that time who had to hide behind a pseudonym. I always love their words.
Farm, by Jackie Nickerson
This body of Jackie's work contains so much pride. The farmers portrayed have such a strong stature and presence — proud of their work, and how their environment has influenced their dress. I also love how it contrasts with the land and agriculture.