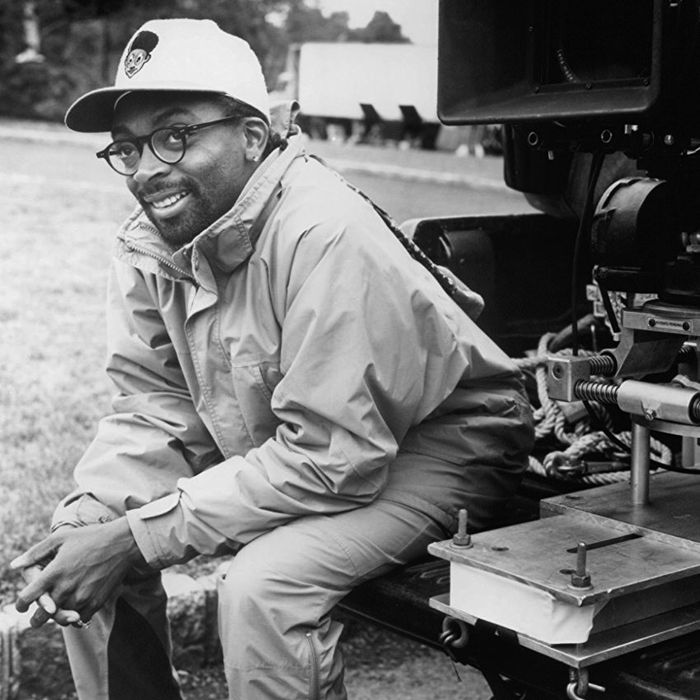 Spike Lee
Photo: 40 Acres & A Mule Filmworks/Universal Pictures
First released in May of 1994, Spike Lee's Crooklyn — a melancholic, semi-autobiographical comedy-drama set across one sun-dappled 1973 Bed-Stuy summer — has emerged as the victor in the inaugural "One Film, One New York" contest. The contest, launched by the Mayor's Office of Media and Entertainment, invited New Yorkers to vote on which of five city-related films should be shown at free screenings in cinemas and parks on the same day — September 13 — across the five boroughs. Amid an eclectic and diverse field of finalists selected by Times critics A.O. Scott and Manohla Dargis, Crooklyn edged out competition from Gene Kelly and Stanley Donen's On the Town (1949), Martin Scorsese's New York, New York (1977), Susan Seidelman's Desperately Seeking Susan (1985), and Ang Lee's The Wedding Banquet (1993).
One of Lee's warmest, calmest, and most atmospheric works, Crooklyn stars Delroy Lindo and Alfre Woodard as Woody and Carolyn Carmichael, the loving parents of five children, of whom Troy (Zelda Harris), the only girl, emerges as the focal character. Crooklyn takes a tragic turn when Carolyn is diagnosed with cancer. The film also features a memorable performance from the director himself as Snuffy, a shifty, Afro-haired glue-sniffer with a penchant for bullying the local kids.
News of Crooklyn's accolade arrives as Lee is back in the news owing to a clutch of intriguing forthcoming projects. His ten-episode serial adaptation of his 1986 breakthrough film She's Gotta Have It will land on Netflix in late November, while recent reports suggest that Lee will also direct Black Klansman, a thriller, to be produced by Get Out's Jordan Peele, based on the intriguing true tale of an African-American cop who infiltrated the Ku Klux Klan in the late 1970s.
I recently spoke to Lee over the phone about the "One Film, One New York" result, and what Crooklyn means to him.
First of all, congratulations on the result. How do you feel about it?
I feel honored that people voted for it. There's a scene that was shot in Fort Greene Park, so it's amazing that it's being shown there, for free, many years later, and in all five boroughs too.
What do you think it is about the film that appeals so much to New Yorkers?
I think that film is universally loved because of the family aspect, you know? An African-American family in Brooklyn in the early '70s — I think that's something people have been drawn to over the years.
It's a personal film for you, with autobiographical aspects — in particular the story line about Carolyn's illness. Does that make this accolade extra special?
Yeah, because those are my siblings, my sister Joie and brother Cinque, you know? I co-wrote the film with them. I didn't know it at the time, but it's really a love letter to the mother we all lost at a young age.
Have you watched it yourself recently?
Yes, I watched it on Mother's Day. That was sad.
Did you watch it with your family?
No, I watched that alone.
What was the dynamic like on the Crooklyn set? Was it a tough film to shoot because of the personal aspects?
Not at all, not at all. Not. At. All. We had a lot of fun making it. With Alfre Woodard as my mother, and Delroy Lindo playing my father, it was a great cast. And we had RuPaul in a cameo!
I rewatched it recently, and a couple aspects stood out. For one, it's beautifully shot by Arthur Jafa, who has gone on to have a fine career as a visual artist. Another is the incredible performance by Zelda Harris as Troy — can you talk about finding her, and what she's up to now?
She came and auditioned. It was all open auditions. We didn't have anybody lined up. I didn't know any stars at that age, so we felt we'd better pick someone who was unknown. Zelda lives on the West Coast now, and she's a teacher. She was a find. She was great in that film.
And the soundtrack is remarkable also. The Jackson Five, the Staple Singers, Curtis Mayfield …
Oh, yeah. That's the music I grew up with. I always pick all the music to my films. I like to use my curating skills!
I remember when the film came out at the time, you took some heat from critics for the sequence where Troy travels south to stay with relatives in Virginia, and the aspect ratio of the film changes to something squeezed and abstract, fish-eye like. How do you feel about that today?
I don't want to sound pompous, but in my career, I've done a lot of shit that people didn't get when it came out, and eventually they catch it! [Laughs.] I mean, the universal love that The 25th Hour has now, it was not there when that film opened up. This isn't me saying it, this is historians saying it — The 25th Hour is the definitive film about 9/11. I mean, I agree, but … [Laughs.]
And you're talking to the guy who wrote a book about Bamboozled, which, when it came out in 2000, didn't get much love …
I know, but here's the thing: It works both ways! You got a film that comes out, everybody raves about it, say, you know, Driving Miss Daisy, which won Best Picture [at the 1990 Academy Awards, when Do the Right Thing wasn't nominated]. But no disrespect to anyone affiliated with that film, it doesn't hold up! You hope that you make a film that people recognize right away for what it is, and come to the box office, but it's not like that all the time.
We're living in crazy political times. What do you think of how New York and de Blasio has responded to some of the recent madness?
Oh, like with the Dreamers? Well, most New Yorkers never thought of NYC like the rest of the United States, even though Trump is from Queens, but nobody's claiming him! [Laughs.] I can't really talk about Queens, because Giuliani's from Brooklyn! But [changing subject rapidly, without warning] you know, I know we'd done this thing, "One Book One New York" [in February 2017], and it's successful, and they just continued it to cinema, and I'm just very happy that people voted for Crooklyn against all the other films … New York, New York, On the Town, Ang Lee … Ang Lee and I were classmates at NYU! I was just happy to be among those really, really great artists!
I've got one final question before I let you go: If you could pick one film — not one of your own — that would be the ultimate New York movie, what would it be?
Now here's the thing, they had limitations for this contest. These films all had to be family-friendly, so that's why, you know, Woody Allen wasn't on there, and Raging Bull and Goodfellas too! Oh, I mean, I'm not going to pick one film, but I have to go to my fellow New York filmmakers — Sidney Lumet, Dog Day Afternoon, Serpico; Martin Scorsese, Mean Streets, Goodfellas; Woody Allen, Annie Hall, Manhattan, you know? You can't leave those guys out! They were doing this thing before I was! I was in film school looking at their films!
It's such an incredible city to film stuff in, right? It just gives you a special vibe.
I'm so happy to be in that group of great New York filmmakers. And don't forget Francis Ford Coppola, with Godfather I and II! That's a very elite group. Very elite.
This interview has been edited and condensed.