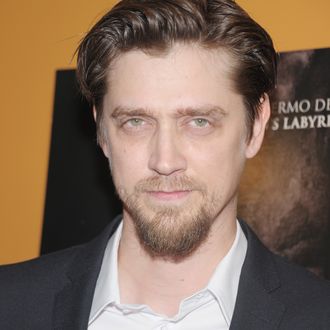 Photo: Michael Loccisano/Getty Images
Director Andy Muschietti's IT remake doesn't hit theaters until next week, but early buzz makes it sound like the movie is on track for a massive opening. The original film adaptation was a two-part TV miniseries, but so far there has been no official discussion of an automatic green light for the second phase of the story, which focuses on the members of the Losers Club after they've all grown up and mostly departed from Spookytown USA, a.k.a. Derry, Maine. While studio confirmation for IT part two hasn't come through yet, Muschietti just confirmed to the Italian outlet Bad Taste that he will prioritize the sequel before his next project, a movie called Robotech.
When asked specifically whether he would be focusing on Robotech with IT wrapped up, Muschietti responded with, "No, IT 2 è la mia priorità. Dirigerò Robotech, in caso, dopo," which translates to, "No, IT 2 is my priority. I would direct Robotech after in that case." Muschietti was then asked if he would have a bigger budget for the possible sequel, to which he responded, "I hope so!" With the summer box office in a very sad state of affairs, if Muschietti can kick off the fall with something like a $50 million opening weekend for his very R-rated story of children fighting a clown demon in 1980s Maine, it's likely that he'll be congratulated with a check for its sequel. And Muschietti makes it sound like the process is already underway, even if only in nascent form. Stay tuned!