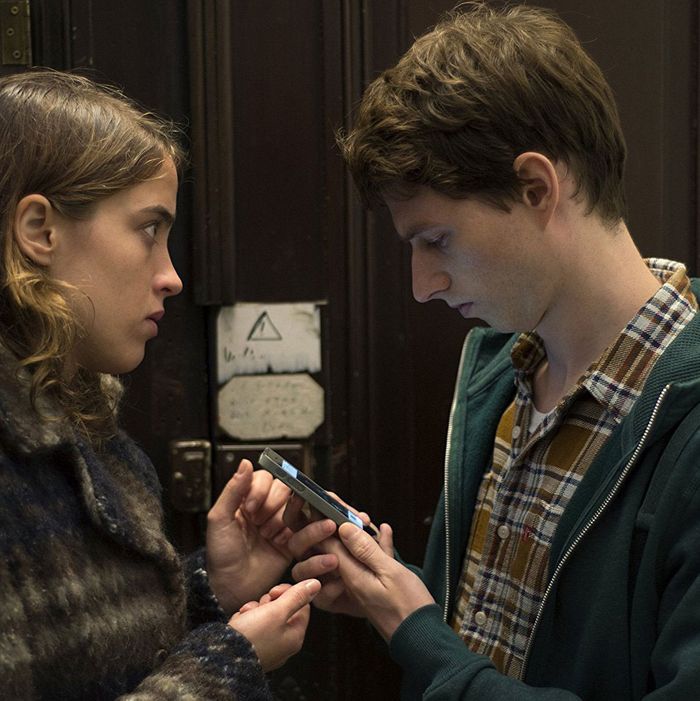 The Unknown Girl.
Photo: Cinéart
The Dardenne brothers of Belgium, Jean-Pierre and Luc, are masters of the traveling close-up. They trail their protagonists through the day, alternately studying them and seeing the world through their eyes, zeroing in as their characters are forced to make tough moral choices in a society founded on inequality. It's a formula of sorts, but the protagonists differ and so do the settings and people on the periphery. The constant is the brothers' view of human nature. You're free to choose good, they suggest, no matter how much our economic system pressures you to believe (and do) otherwise.
Their protagonist in The Unknown Girl is not the title character but a dedicated clinic physician named Jenny Davin (Adèle Haenel). Early on, she tells her green intern, Julien (Olivier Bonnaud), to set firm limits when it comes to patients. "A doctor has to control his emotions," she says. "Don't let patients tire you or you won't make a proper diagnosis." On cue, the office doorbell rings and she orders Julien not to answer — it's after hours. The next morning, the girl who rang is found dead. Jenny is stricken. Her limits have come back to bite her on the ass.
The set-up is perfunctory for the Dardennes, who usually take longer to put their characters to the test. In this case, the protagonist's choice was made early and really, really badly, and all that's left now is for Jenny to seek atonement. Given a lack of interest on the part of the police, she plays junior detective in hope of learning the name of girl, who was young and black and had no identification.
It's the mystery — and the danger that Jenny puts herself in — that keeps you hooked. But what makes this a Dardennes film is how she pokes around between medical duties. Now she's wandering into a scuzzy pick-up site for prostitutes, now she's making house calls. On one occasion, she treats an old man who refuses to talk to her about the unknown girl — which naturally softens him. She turns out to have diagnostic ties to other suspects, too — enough to make you think that all P.I.s should consider medical training. People spill when you've got your fingers on their pulse.
The scaffolding is too much on the outside here: the antithesis line ("a doctor has to control his emotions"), the death of the girl, the decision that Jenny must make about leaving her indigent patients and joining a lucrative practice. And the solution is too convenient, at least for this avid reader of pulp mysteries. The best Dardennes movies — Rosetta, The Son, Two Days One Night — keep you wondering longer what the central dramatic conflict will be.
But every Dardennes movie is worth seeing, and The Unknown Girl has all kinds of gripping undercurrents. You don't catch Adèle Haenel acting. She's too busy seeing the world as Jenny would — as an endless line of people to be healed. The heart of the film is a dilemma for even the most determined do-gooder that can never be dramatized enough: At what point must one's heart be hardened to be able to continue to function? I suspect that the Dardennes couldn't begin to answer that question in the abstract. Their movies make clear that there is no abstract, only people, each of them desperate in his or her own way.