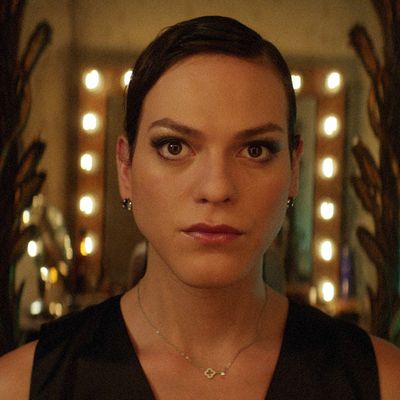 Daniela Vega in
A Fantastic Woman
.
Photo: Sony Pictures Classics.
This year's Best Actress race will be stacked with big names and former Oscar winners, including Meryl Streep for The Post, Frances McDormand in Three Billboards Outside Ebbing, Missouri, and Judi Dench for Victoria and Abdul. Still, keep an eye on Daniela Vega. The 28-year-old Chilean actress makes her film debut in Sebastián Lelio's A Fantastic Woman and has been winning so many raves for her performance — The Hollywood Reporter called her "a stunning revelation," and Times critic A.O. Scott just singled out the film as his favorite at the Telluride Film Festival — that she may prove to be a dark-horse candidate akin to Isabelle Huppert during this awards season. Sony Pictures Classics is expected to mount a campaign for Vega, and should she break through, she would make Oscar history as the first trans actress to be nominated for an Academy Award.
You can get a taste of Vega's tantalizing performance below, as Vulture is debuting the trailer for A Fantastic Woman, out this winter. Vega plays Marina, a nightclub singer and waitress who's found love with the much older Orlando (Francisco Reyes). When tragedy strikes and Orlando passes away, his family shuns a reeling Marina and tries to bar her from Orlando's apartment and funeral, but as the film's title makes clear, this is not a woman who will fold in the face of adversity. Even if others seek to deny her identity, she knows herself fully and will make sure her voice is heard. Consider this your introduction, then, to both Marina and Daniela Vega. It's likely not the last you'll hear from either.