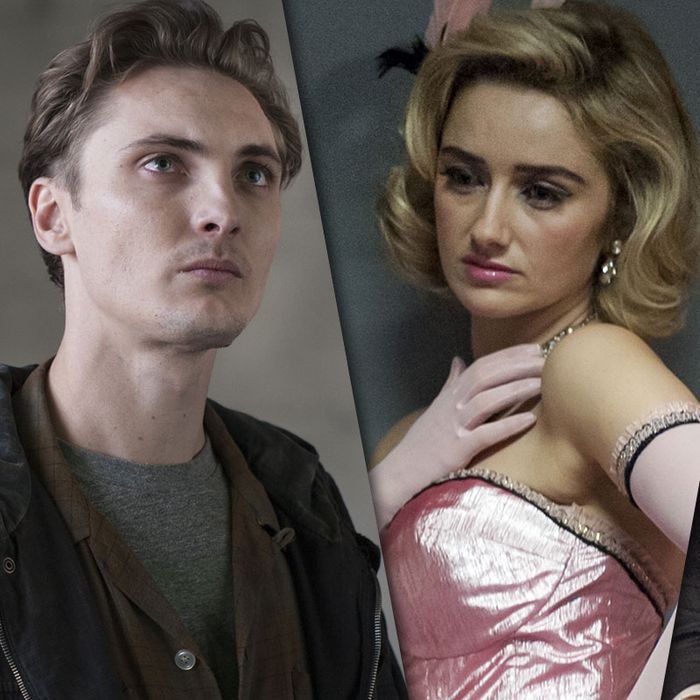 Eamon Farren, Amy Shiels, Jim Belushi.
Photo: SHOWTIME
When the whopping 217-person cast list for Twin Peaks: The Return was first unveiled, the number of newbies — not to mention their extremely diverse backgrounds — simultaneously delighted and worried the Lynchian fan base. Would they take away screen time from the old cast? How could this many characters get involved in a story about a small town in the Pacific Northwest? But as we've now learned, never question the genius mind of David Lynch. Some of The Return's most memorable scenes involved these brand-new roles, so much so that Vulture decided to rank the very best of the show's rookies. Whether they're actual real or part of a Lodge-y dreamscape, though, is entirely up to you.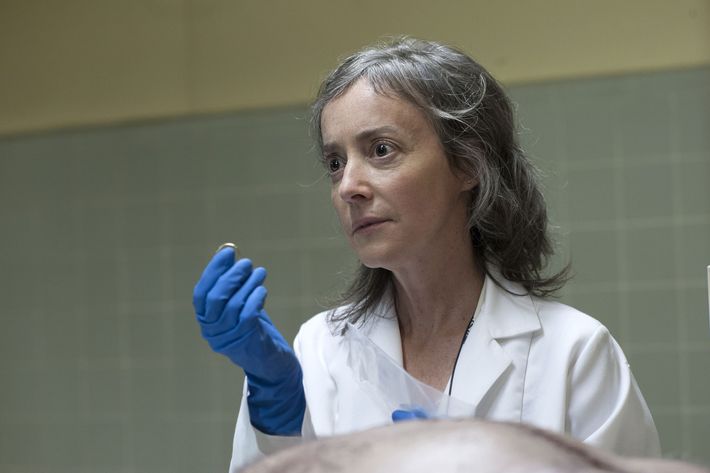 10. Constance Talbot (Jane Adams)
Buckhorn, South Dakota's wisecracking coroner managed to do the impossible in her brief amount of screen time: She impressed Special Agent Albert Rosenfield, noted curmudgeon, with her natural wit and easygoing demeanor. (A taste of their banter: "Not to mention, marble champion of the sixth grade." / "When did he lose his marbles?" / "When the dog got his cat's-eyes.") The scene of those kindred spirits enjoying a dinner date was one of the most awww-inducing moments of the series. We ship it!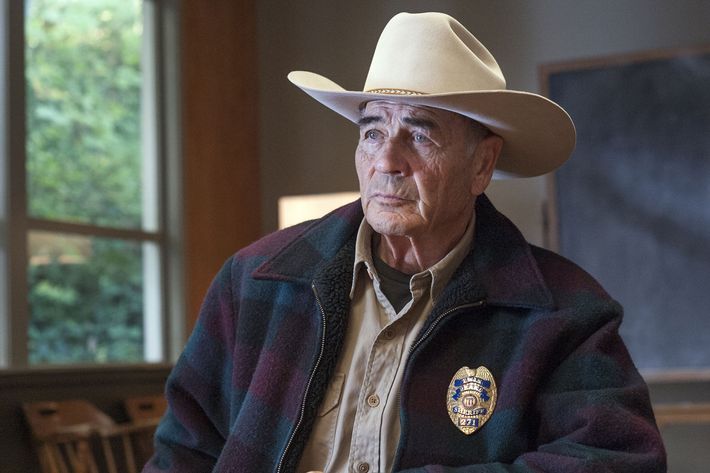 9. Sheriff Frank Truman (Robert Forster)
Robert Forster arguably had the hardest task facing the entire slate of new actors in The Return: Frank Truman replaced a beloved old figure in the series — his brother, Harry, portrayed by Michael Ontkean — all while establishing a new identity as a competent sheriff whom viewers could have just as much admiration for. Well, Forster succeeded. Everything we loved about the previous Truman — a soft-spoken, dependable leader who was open to the possibility of a supernatural world — shines through with Forster's portrayal, yet he still makes it his own with his older and wiser conduct. What other septuagenarian would have a flat-screen computer popping out of his work desk?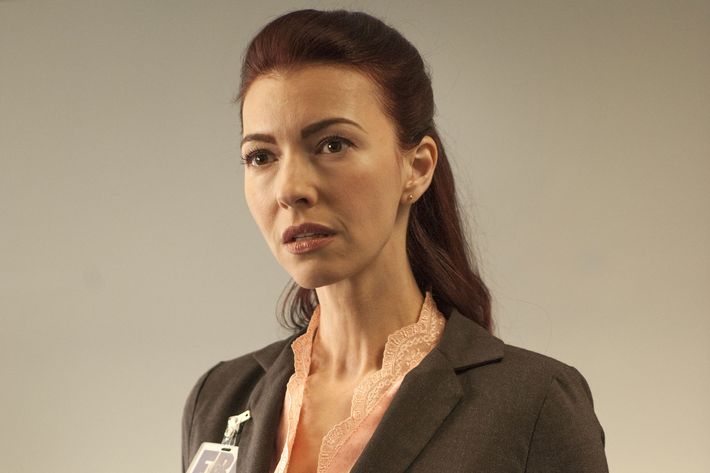 8. Agent Tammy Preston (Chrysta Bell)
Wet get it: Agent Preston isn't everyone's cup of tea. But her whip-smart knowledge of the FBI's practices — top of her class at Quantico! — and assertive swagger make her an ideal young colleague for Gordon and Albert. She's proven to be nothing but capable as the trio fly around the Northwest in search of answers about Agent Cooper's supposed reappearance. In a way, viewers can see themselves a bit in Agent Preston, as she's inadvertently become the sounding board for her FBI bosses to discuss theories about what the hell is going on — as well as occasionally get some classified intel. (Hello, Blue Rose origin story.)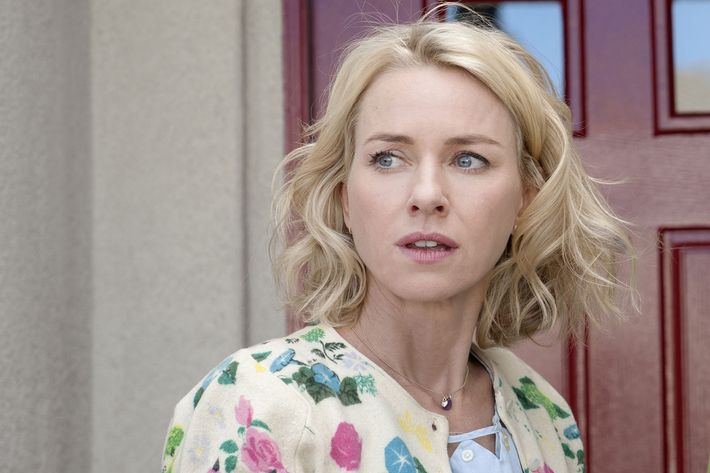 7. Janey-E Jones (Naomi Watts)
You might question why a nice lady like Janey-E would remain married to the philandering and gambling-addicted Dougie Jones, but this Las Vegas housewife is way more than a suburban cliché suffering from marital ennui. As we've seen, Janey-E seems to enjoy the power that comes from her husband's, uh, shady dealings. Those two loan sharks expecting her to fork out a ton of extra money to cancel Dougie's debts? The best she'll offer is to repay the original loan. The Mitchum brothers showering her family with gifts despite shady affairs of their own? That's a-okay, she'll go make some chocolate cake to celebrate that new BMW convertible. (Also, kudos to Naomi Watts for effortlessly adopting a Northwest accent.) Perhaps those loan sharks sum up Janey-E best after she cursed them off at a playground: "Tough broad."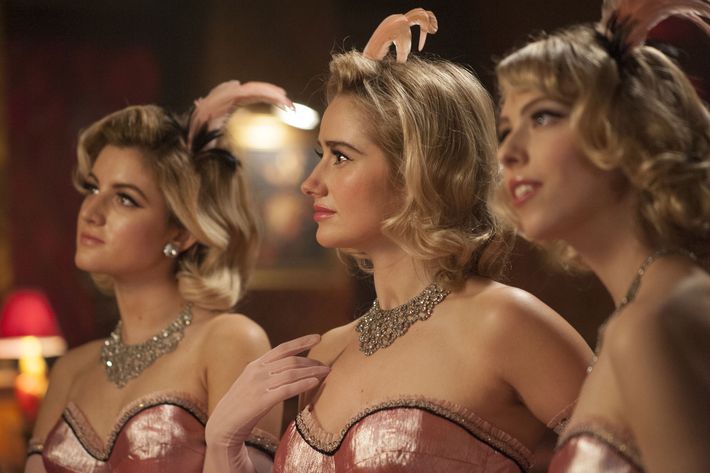 6. Candie (Amy Shiels)
Oh, Candie. Sweet, innocent, pink-loving Candie. There's something wonderful about seeing the Las Vegas cityscape through her eyes, almost as if she's a baby fawn experiencing the joys of the world for the first time. (Air-conditioning units! Oooh. Fancy cigars and cufflinks! Ahhh.) Although her unusual servant-master relationship with the Mitchum brothers is open to all sorts of interpretation, we can't help but smile whenever she appears — mostly because she doesn't have a mean bone in her body, and also because she may accidentally hit someone with a remote once again.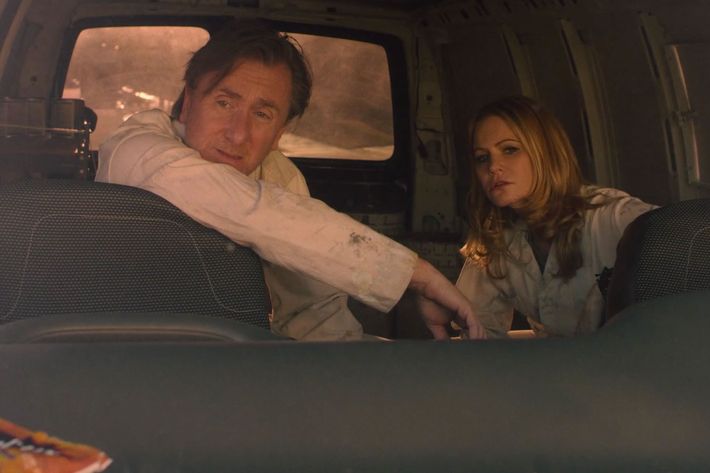 5. Chantal and Gary "Hutch" Hutchens (Jennifer Jason Leigh and Tim Roth)
The violent criminal shenanigans of these two Quentin Tarantino favorites is, yes, something that could be right out of a Tarantino movie — the whole sequence in which they die, thanks to an angry Polish accountant with a penchant for firearms, is one of the season's most memorable moments — but if anyone can quirkily humanize hired killers, it's David Lynch. They passionately discuss the sex lives of Mormons. They devour Cheetos and Wendy's junk food like there's no tomorrow. They even ruminate about the biblical and historical nature of killing. ("Government does it all the time. People get paid for it too, just like us … it's a Christian nation. It might as well be thou shalt kill.") In a weird way, we're sad to see them dead in their van despite their ghastly deeds.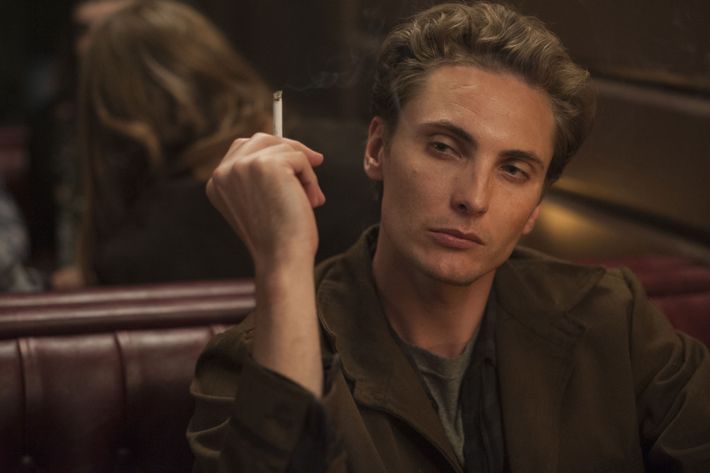 4. Richard Horne (Eamon Farren)
When we say the dastardly creation of Richard is one of the "best" new characters, we mean it in less of a fan-favorite way and more of like, "Holy shit, this might be one of Lynch's most terrifying villains." (See also: the Woodsmen.) As the product of pure, unadulterated Mr. C evil, Richard was in the unique position of being possessed by all sorts of complexities: The darkness of his DNA meant he never questioned his disturbing abuse against women or his involvement in the criminal underworld, yet he still showed a sizable lack of bad-guy competence, as evidenced by his failed attempt at killing a schoolteacher who saw him mow down a boy with his car. (Who knows if Richard inherited any redeeming qualities from his mother, Audrey. It's unlikely.) His unpredictability made him all the more compelling as a villain, which was echoed in his quick electrocution death.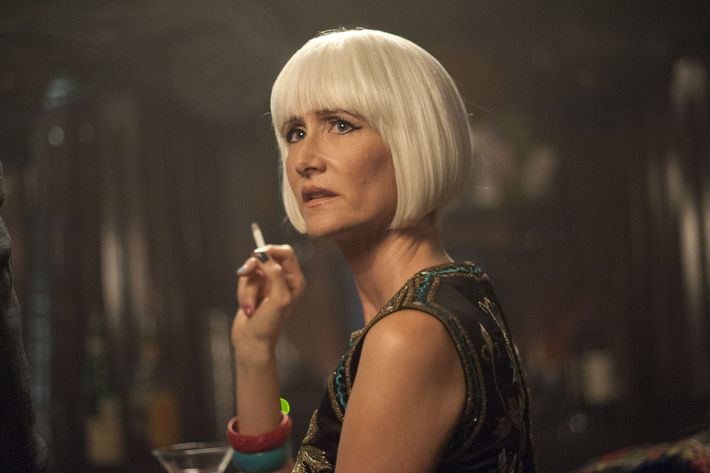 3. Diane Evans (Laura Dern)
When she wasn't spewing out her signature "fuck you" sentiments or downing a never-ending supply of booze, Twin Peaks fans — and fans of Lynch's filmography as a whole — couldn't help but take a moment to reflect on the sheer brilliance of Laura Dern's casting as Agent Cooper's long-heard-of-but-never-seen FBI secretary. Outside of the shared history between herself, Lynch, and Kyle MacLachlan, Dern perfectly embodied a woman masking her grief through a bitter facade. (She also has damn good style.) The character's tragic nature is even more heightened by the revelation that she was a tulpa manufactured by Mr. C — and the "real" Diane was raped by him many years prior.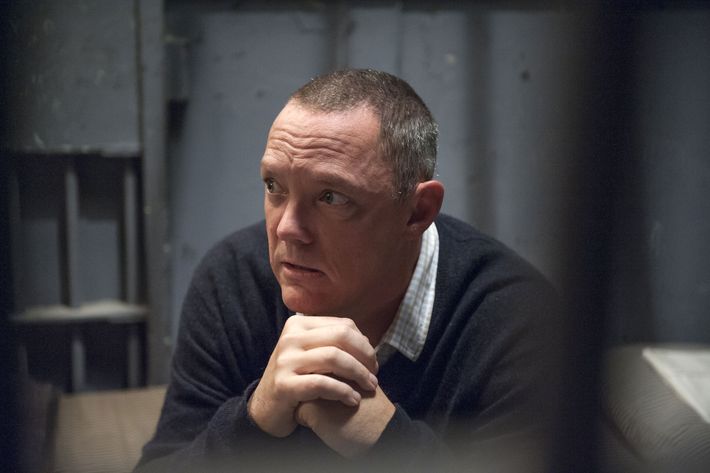 2. William Hastings (Matthew Lillard)
Did someone say Emmy nomination? The slow decline of Buckhorn's married high-school principal was fascinating to behold, which began with the simple-enough explanation (by Twin Peaks standards, that is) that he murdered his librarian lover and would be jailed for the rest of his life. But no: Bill Hastings soon became interwoven with Peaks' core mythology, revealing to the FBI that he and his lover visited an alternative dimension called "the Zone" where they talked with "the Major" about coordinates. The end result? He's ultimately crushed to death by a Woodsman, merging the familiar with the new mythologies. The five stages of grief he goes through in that interrogation scene is one for the ages.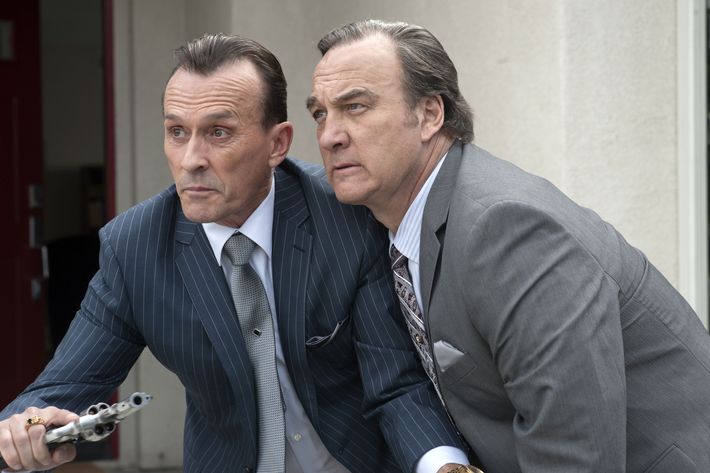 1. Bradley and Rodney Mitchum (Jim Belushi and Robert Knepper)
The gradual redemption of these merry casino-owning brothers has been a joy to witness. When we were first introduced to the Mitchum brothers, they seemed to be nothing more than criminal sleazes who ruled over their Silver Mustang casino with an iron fist. But patience is a virtue: With each passing episode, their hard, greedy exteriors melted into mushy cores, until they eventually developed The Return's most prominent ties to both Dougie and Agent Cooper. Who could forget Bradley's cherry-pie dream? Or Rodney's musings about people being under too much stress these days? Or their impromptu conga-line celebration? If Cooper himself says the Mitchum brothers have "hearts of gold," you can be damn sure they do.