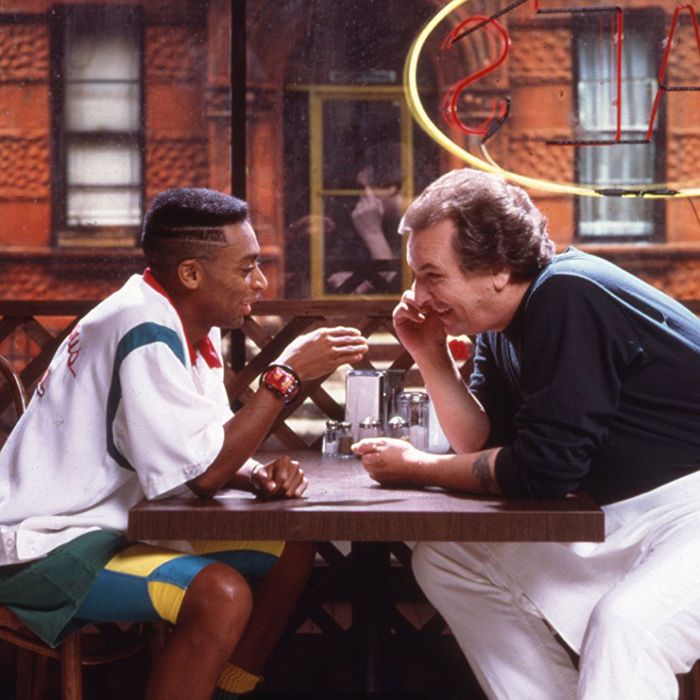 Photo: Universal Pictures
At the beginning of (and during) every month, HBO adds new movies and TV shows to its library. Below, you'll find our recommendations for October 2017. For more comprehensive coverage of the best titles available on HBO and elsewhere, check out Vulture's What to Stream Now hub, which is updated throughout the month.
Leaving October 31
Because Spike Lee joints are fleeing HBO: Do the Right Thing
It's officially fall and October is nearly upon us, but it's still damn hot out and everything kind of sucks across the board as Americans across the nation choose to get riled up about athletes kneeling during the national anthem instead of acknowledging our troubled history with race. Is it any surprise that Do the Right Thing remains such a relevant film? Unfortunately, it's leaving HBO along with four other Spike Lee joints, so if you've seen Do the Right Thing too many times, maybe swap it out for his musical follow-up, Mo' Better Blues, or revisit Bed-Stuy in the '70s in Crooklyn. You could also check out Clockers if you're feeling a bit more like watching a crime drama — there's a lot of variety across these four films.
Leaving October 31
Because school is back in session: The Breakfast Club
Look, nobody's going to blame you for wanting to revisit a movie you've seen a million times, and the fact that it's leaving HBO is as good excuse as any. John Hughes's seminal high-school drama has been endlessly homaged and parodied and quoted from here to Spider-Man: Homecoming, but like the very best classics, it's still a great rewatch no matter how much we wear it thin. The Breakfast Club is the Goodfellas of teen dramas, and the fall is a great time to start getting nostalgic for high school. Also worth noting: Sixteen Candles is leaving HBO on the same day.
Leaving October 31
Because it's better than you think: Neighbors 2: Sorority Rising
The first Neighbors was a very funny, very raunchy, and weirdly sweet movie, but it's probably fair to say that nobody expected a sequel. Even if you liked Neighbors and did want more, Sorority Rising comes across as the sort of gratuitous and indulgent follow-up that couldn't possibly be a good movie, repeating the same old jokes, only swapping out a fraternity for a sorority and playing up sexy-college-girl tropes. Except … Sorority Rising is actually tremendously smart, and knows all the assumptions you might have, leaning into them as setups to the movie's very funny punch lines. Like the first Neighbors, it might not be something you'll revisit again and again, but watch it once and you'll have a damn good time.
Movies
Leaving October 31
• Appaloosa
• August Rush
• Babylon A.D.
• The Breakfast Club
• Breaking Away
• The Cell
• Clockers
• Crooklyn
• Do the Right Thing
• Earth Girls Are Easy
• Hairspray
• The Happening
• Harold & Kumar Escape From Guantanamo Bay
• Independence Day: Resurgence
• Indignation
• Last Man Standing
• Mike and Dave Need Wedding Dates
• Minority Report
• Mo' Better Blues
• Neighbors 2: Sorority Rising
• Notorious
• The Peanuts Movie
• Sixteen Candles
• The Sweetest Thing
• Unforgiven
• Victor Frankenstein