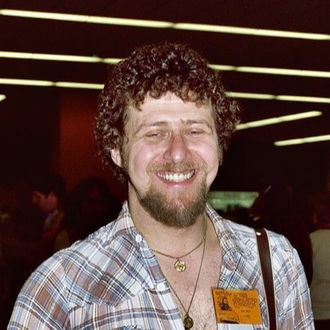 Photo: Alan Light / Flickr
Len Wein, one of the most influential writers and editors in comics history, has died at the age of 69. Though he may not have been a household name, contemporary pop culture would look very different without him. He's best known for co-creating the superhero Wolverine, one of the most iconic and consequential characters in the history of the comic book — and, eventually, one of the most famous characters in the present cinematic superhero boom. Along with editor Roy Thomas and artists John Romita Sr. and Herb Trimpe, Wein crafted the brawling antihero in 1974 during his storied run as writer of The Incredible Hulk.
His importance stretched far beyond that event. The next year, he and artist Dave Cockrum reimagined the long-dormant superteam known as the X-Men in Giant-Size X-Men No. 1, in which the creative duo also created legendary characters like Colossus, Nightcrawler, and Storm. That comic changed the course of superhero evolution by revitalizing a more-or-less dead piece of intellectual property and putting it on a path toward becoming one of the most popular and conceptually ambitious franchises in the genre. But even if it had never come out, Wein would have already left his mark by co-creating another great and famed character, Swamp Thing, alongside artist Bernie Wrightson in 1971.
Swamp Thing gained its greatest fame when Wein, as a DC Comics editor, hired the largely unknown British writer Alan Moore to take over the creature's adventures in 1983. That recruiting effort was another game-changer for comics, as it launched the American career of Moore, often regarded as the greatest comic-book writer of all time. Wein's path was intimately tied with Moore's at another juncture as well, when he edited Watchmen, the celebrated mid-'80s deconstructionist graphic novel by Moore, Dave Gibbons, and John Higgins. His editing stints at Marvel and DC Comics also oversaw the creation of classic stories in the pages of series like The New Teen Titans, Camelot 3000, and Batman and the Outsiders. As a writer, he also had long runs on titles like The Amazing Spider-Man, Fantastic Four, and Justice League of America; along the way, he co-created an array of characters including Batman advisor Lucius Fox (played memorably by Morgan Freeman in the Christopher Nolan Dark Knight trilogy), Jamie Madrox, and Brother Voodoo.
The comics world has been turning out on Twitter to mourn the much-beloved Wein: