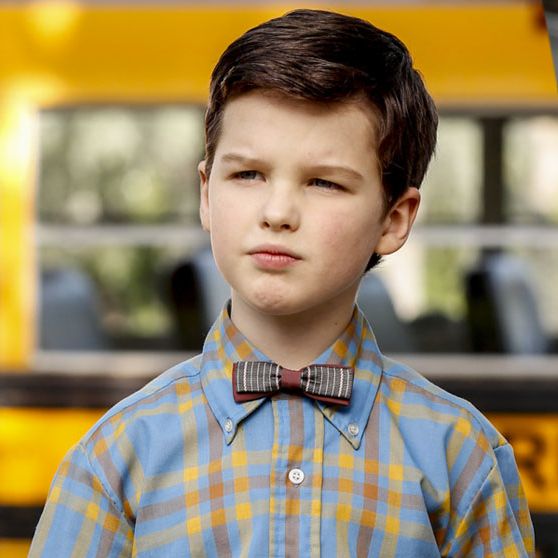 There was a time when a large percentage of stunningly bad new shows would make it onto networks every fall, then a few more would appear in the spring after the bad fall shows got canceled, and at the end of the TV season, viewers would commiserate over the worst like the crew of the Orca comparing scars in Jaws. I'm talking about legendarily dreadful programs like Homeboys in Outer Space, The Secret Diary of Desmond Pfeiffer, Encore! Encore!, Supertrain, Manimal, The Waverly Wonders and other milestones of badness. That last one, an anti-treasure from my childhood starring Joe Namath as a washed-up pro basketballer who becomes a high-school teacher, was so inert that even as a 9-year old boy with no critical faculties to speak of, I recognized its worthlessness from the jump and never watched it again.
Shows that stupidly conceived, fundamentally inept, and crudely put-together rarely make it onto network schedules now. What happens more frequently is the debut of a "meh" pilot that's not bad enough to hate but not special enough to get excited about. It ticks off the basic boxes: decent acting; decent if formulaic storytelling; solid production values and filmmaking; a few good ideas that haven't been deeply developed yet, but you can't tell if it's because the showrunners don't have a plan or because there's only so much you can do in a pilot. You don't have enough information to decide whether to keep watching or bail and devote your attention to a show you already know you love. We could label these Wait and See Shows if it weren't for the unpleasant fact that TV is an attention-based economy and we've been in a seller's market for ten years or more. There are currently hundreds of new and ongoing scripted series in production and only so many hours in a year, and if we don't love anything current, we can always binge-watch older shows. And so we are less likely to wait and see if a good new series will get worse or better. This could be bad news for Me, Myself & I, a new CBS comedy with a somewhat original concept, and slightly less bad news for Young Sheldon, a new CBS comedy that prequelizes a long-running hit but takes a few minor but intriguing risks with its format. Both are single-camera sitcoms shot like movies, without audiences or laugh tracks.
Me, Myself & I is a time-shifting series. It follows an inventor and businessman named Alex Riley at different ages: 14 (where he's played by Jack Dylan Grazer of It), 40 (Bobby Moynihan, debuting as a sitcom lead) and 65 (TV veteran John Larroquette). The childhood scenes are set in the early '90s, the middle-aged scenes in the present, the Laroquette scenes in a science-fictional future where everything is a tad bland and pale, as if the United States has become a subsidiary Crate and Barrel. The pilot moves at a brisk clip. There are familiar notes (14-year-old Alex's dreamgirl, Reylynn Caster's Nori Sterling, is introduced walking in slow motion with a pop song blasting), a few unpleasant notes (to set up adult Alex's single dadhood, we once again go through that moldy sitcom beat where the hero comes home and finds his wife in bed with another man), and others that are ingenious (a high-school-dance-floor disaster is a work of chain-reaction slapstick that I've never seen before). The tone sometimes evokes Malcolm in the Middle, a hit that once employed this show's creator, Dan Kopelman, but that's true of almost any post-Malcolm comedy about childhood, including Young Sheldon. When Me, Myself & I reaches for the obvious solution, it has the grace to admit it: Nori's slo-mo walk is duly noted by the characters, in one of many moments that stop just short of breaking the fourth wall.
Still, though, we're stuck with the Wait and See problem. Me, Myself & I is mostly endearing, and it wins bonus points for adopting a structure you don't see every day. But at the same time, the middle-aged and senior-citizen versions of Alex serve as human narrative markers, removing a certain amount of suspense from the story. We know more or less what's going to happen to Alex after childhood, which means any ongoing viewer interest will come from our investment in the characters and actors, and our interest in finding out how things happened rather than wondering what will happen next. It's not impossible to sustain a series governed by such parameters (Better Call Saul is currently doing a bang-up job on AMC), but it's not easy, and there's not much in this amiable single episode that made me want to keep coming back to check on the show's progress.

Young Sheldon might face similar obstacles, but the fact that it's derived from a long-running, Emmy-winning smash should goose it along in the ratings even if audiences don't adore it right away. There are other insurance policies as well: Big Bang Theory star Jim Parsons narrates this series about his character's 9-year-old self, à la The Wonder Years and (yes) Malcolm in the Middle. Following its preview-pilot broadcast on Monday night, the show will move to Thursdays as of November 2, in a timeslot immediately following the mothership series.
The biggest shock to the system is the show's format: Like Me, Myself & I, this account of the boy genius Sheldon (Iain Armitage of Big Little Lies) enrolling in high school at age 9 is a laugh-track-free, movie-styled show. The second biggest shock is the tone: Although Young Sheldon was co-created by two Big Bang Theory bigwigs, creator Chuck Lorre and writer-producer Steven Molaro, this pilot, directed by Jon Favreau (The Jungle Book, Iron Man), often feels less like a typical CBS sitcom than like a scaled-down cousin of Friday Night Lights. There are few jokes to speak of, just situations that are funny or awkward — mostly awkward.
Also, speaking as a former Dallasite, this is a rare TV series set in Texas — specifically white middle-class east Texas — that goes to the trouble of getting the culture correct, down to the way characters pray, fight, and pronounce the phrase "tater tots." ("It was dinners like this that led me to adopt a mid-Atlantic accent," the narrator confesses, over a family supper scene.) The accents are spot-on and the lead performances are excellent, in particular Zoe Perry as the hero's mom (a role played on the flagship series by Laurie Metcalf) and Lance Barber as his father George, a football coach who spends a lot of his time mediating the tension between Sheldon, his jock older brother George Jr. (Montana Jordan), and his twin sister Missy (Raegan Revord). Whether Big Bang fans will accept a project like this when it's bundled alongside the original show is anyone's guess. Another question mark is whether the writers can keep audiences invested in a series in which every major character is nice.
I can't wholeheartedly endorse either of these shows, even though I mostly liked them, because CBS only made the pilots available. I've employed versions of this caveat a lot in recent reviews, and it sucks for the makers of new shows. But if a network isn't going to give critics enough of a sample size to make a confident assessment, I'm not sure what else to say.