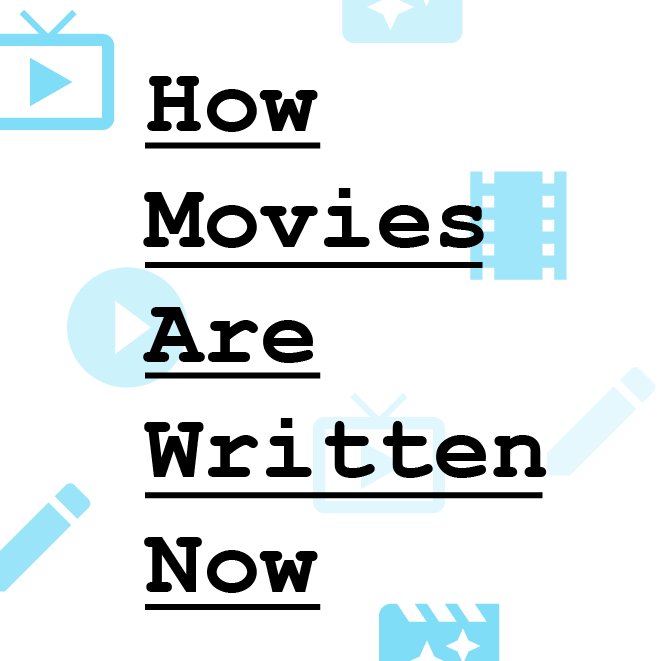 "To make a good film," Alfred Hitchcock once said, "you need three things: the script, the script, and the script." Yet while it's easy to find (and argue over) lists of the greatest films ever, it's difficult to find a list of the greatest screenwriters. We decided to remedy that — by polling more than 40 of today's top screenwriters on which of their predecessors (and contemporaries) they consider to be the best. To compile such a list is to pose a question: What is the essence of the screenwriter's art? Plot? Dialogue? Character? All that and more? We left that judgment to those who know best — the writers. Here are their selections (ranked in order of popularity, with ties broken by us), and representative testimonials for each.
It's worth noting that Hollywood's traditional exclusion of women and people of color makes it extraordinarily difficult to truly qualify the best in the craft, but acknowledging today's urgent need for more inclusive storytelling doesn't negate the contributions of these 100 pioneers.
The Voters: 1. Scott Alexander (Ed Wood, Man on the Moon); 2. Judd Apatow (Knocked-Up, The 40-Year-Old Virgin); 3. Scot Armstrong (Old School, The Hangover Part II); 4. Andrea Berloff (World Trade Center, Straight Outta Compton); 5. Margaret Betts (Novitiate); 6. Mike Binder (The Upside of Anger, Black or White); 7. Mark Bomback (The Wolverine, War for the Planet of the Apes); 8. James L. Brooks (Terms of Endearment, Broadcast News); 9. Allison Burnett (Autumn in New York, Underworld Awakening); 10. Stephen Chbosky (The Perks of Being a Wallflower, Wonder); 11. Sofia Coppola (Lost in Translation, The Beguiled); 12. Diablo Cody (Juno, Young Adult); 13. Lee Daniels (The Paperboy); 14. Emily V. Gordon (The Big Sick); 15. David Gordon Green (All the Real Girls, Goat); 16. Paul Haggis (Million-Dollar Baby, Crash); 17. Joey Hartstone (LBJ); 18. Mark Heyman (Black Swan, The Skeleton Twins); 19. James Ivory (A Soldier's Daughter Never Cries, Call Me By Your Name); 20. Zoe Lister-Jones (Lola Versus, Band Aid); 21. Larry Karaszewski (Ed Wood, Man on the Moon); 22. Peter Landesman (Mark Felt: The Man Who Brought Down the White House); 23. Aline Brosh McKenna (The Devil Wears Prada, I Don't Know How She Does It); 24. Phyllis Nagy (Carol); 25. Kumail Nanjiani (The Big Sick); 26. Jordan Peele (Get Out, Keanu); 27. Kimberly Peirce (Boys Don't Cry, Stop-Loss); 28. Zak Penn (Behind Enemy Lines, X-Men: Last Stand); 29. Jason Reitman (Thank You for Smoking, Up in the Air); 30. John Ridley (U-Turn, 12 Years a Slave); 31. Angela Robinson (D.E.B.S., Professor Marston and the Wonder Women); 32. Melissa Rosenberg (Step Up, Twilight); 33. Gary Ross (Pleasantville, Seabiscuit); 34. Eric Roth (Forrest Gump, Munich); 35. Paul Schrader (Taxi Driver, Affliction); 36. Wesley Strick (Cape Fear, Wolf); 37. Danny Strong (Lee Daniels' The Butler, Rebel in the Rye); 38. Kirsten "Kiwi" Smith (10 Things I Hate About You, Legally Blonde); 39. Michael Weber and Scott Neustadter (500 Days of Summer, The Disaster Artist); 40. Terence Winter (Get Rich or Die Tryin', The Wolf of Wall Street)
1. Billy Wilder


Notable Scripts: Double Indemnity (1944), Sunset Boulevard (1950), Some Like It Hot (1959), The Apartment (1960)
Oscars: Nominated: Best Original Screenplay, Ninotchka, Hold Back the Dawn, Ace in the Hole, and The Fortune Cookie; Best Story, Ball of Fire; Best Adapted Screenplay, Double Indemnity, A Foreign Affair, Sabrina, and Some Like It Hot. Won: Best Adapted Screenplay, The Lost Weekend; Best Original Screenplay, Sunset Boulevard, The Apartment.

The quality most writers (and critics) associate with Billy Wilder is cynicism, and he did have a wry view of a certain kind of American self-interest and low cunning. In some of his best-loved scripts — Double Indemnity, The Lost Weekend, Sunset Boulevard, Stalag 17, The Apartment — his protagonists lie, disguise their true motives (and themselves), and make rotten moral choices that end in their deaths or a terrible shock to their souls. Born in Austria-Hungary (in a town that's now part of Poland), he lost his mother and grandmother in the Holocaust and had no faith in the individual capacity for heroism. Those of his characters who found their integrity did so too late to make much of a difference.

They did find it, though. Wilder was committed to plumbing the depths but not to leaving his protagonists in the muck. His most influential film, the multi-Oscar-winning The Apartment, is the one that played it both ways. His protagonist (Jack Lemmon, a frequent collaborator) is a white-collar squirt who'll do almost anything to climb the corporate ladder, including lending his apartment to superiors for sexual trysts. But in the end he turns out to be a lovable little man who loses his job but recovers his soul.

Wilder's chief collaborators were the East Coast patrician Charles Brackett (The Lost Weekend, Sunset Boulevard), Raymond Chandler (with whom he didn't get along, but their Double Indemnity is in the top tier of all noirs), and I.A.L. Diamond. His second collaboration with Diamond was the cross-dressing classic Some Like It Hot, one of the greatest of all American slapstick farces. In his best films, every beat, every syllable clicks into place. The repartee in Double Indemnity seems distilled to pure erotic gamesmanship. ("I wonder if I know what you mean." "I wonder if you wonder.") The legendary opening of Sunset Boulevard is narrated by a dead man floating facedown. ("He always wanted a pool.") There's a sense of discovery in Some Like It Hot that you get in only the greatest farce: characters forced to think so quickly that what pops out of their mouths surprises them as much as us. The famous last line — "Well, nobody's perfect!," spoken by a millionaire at the revelation that his love, Daphne, is in fact a man — was intended to be a placeholder, but Wilder and Diamond wisely realized that for succinct craziness it could never be bettered.

Wilder's mix of poetry and pulp, elegance and vulgarity, moral judgment with a deep understanding of the attraction of sleaze, makes him an apt standard-bearer for the art of crafting great popular entertainment.  — David Edelstein
2. Ethan Coen and Joel Coen


Notable Scripts: Fargo (1996), The Big Lebowski (1998), No Country for Old Men (2007), True Grit (2010)
Oscars: Nominated: Best Adapted Screenplay, O Brother, Where Art Thou?; Best Original Screenplay, A Serious Man and Bridge of Spies. Won: Best Original Screenplay, Fargo; Best Adapted Screenplay, No Country for Old Men.

The Coen brothers are so good at directing that it's easy to overlook how good they also are at writing. Though their projects range from pitch-black (No Country for Old Men) to zany (The Hudsucker Proxy), they all share a certain detached humor and a knack for skewering human weakness. Their scripts are full of tiny moments of perfect irony: a criminal hides a million dollars, only to die in a petty argument about a car; a group of Communist radicals have a split second of dejection when a briefcase full of money goes tumbling into the ocean; a '60s folk singer gives the performance of his life, and is then immediately followed by Bob Dylan. You may not feel good about humanity after you finish watching a Coens film, but you'll sure feel good about the movies. "Their work transforms as the years go by," say Michael H. Weber and Scott Neustadter. "Remember how dark and sordid Fargo was the first time you saw it? Now it's hilarious. Barton Fink, The Big Lebowski, even No Country for Old Men — they all seem funnier now. The Coens prove that comedy is tragedy plus time."
3.

Robert Towne


Notable Scripts: Chinatown (1974), Shampoo (1975), Days of Thunder (1990), Mission: Impossible (1996)
Oscars: Nominated: Best Adapted Screenplay, The Last Detail; Best Original Screenplay, Shampoo. Won: Best Original Screenplay, Chinatown.

Many screenwriters make ends meet with uncredited script polishes they'd rather not talk about. Towne, whose formal credits ranged from Roger Corman schlock to Chinatown, had his script-doctoring honored in Francis Ford Coppola's Oscar acceptance speech for The Godfather. (Vito telling Michael "I never wanted this for you" in the garden? That wasn't Puzo.) Towne also put Bonnie and Clyde in the right order — another anonymous job — and then, ironically, spent years fighting for control over the scripts he did write. The Two Jakes might have been far better if he'd had final say; Greystoke wound up so muddled that he credited it to his dog. For all the misfires and the gossip that hounded him (read Peter Biskind's Easy Riders, Raging Bulls), Towne had more influence on realist '70s cinema than any single director. He buried studio film clichés, helped unleash a generation of raw acting talent, turned political defiance into art, and wrote dialogue that, as one producer told Biskind, left "a sense of moisture on the page." Says Wesley Strick, "He is at the top of my list for his unmatched trinity of '70s cinema awesomeness, and that doesn't count uncredited contributions to Bonnie and Clyde, The Godfather, and The Parallax View. Robert also rewrote my uncredited script for John Woo's Mission Impossible II. I was thrilled!"
4. Quentin Tarantino


Notable Scripts: Reservoir Dogs (1992), Pulp Fiction (1994), Kill Bill: Vol. 1 (2003), Inglourious Basterds (2009)
Oscars: Nominated: Best Original Screenplay, Inglourious Basterds. Won: Best Original Screenplay, Pulp Fiction and Django Unchained.

There's a documentary featurette about Quentin Tarantino's 2009 war opera Inglourious Basterds, in which it's revealed that he had a strategy for motivating tired actors on set: He'd ask them why they were there, and lead them in the response, "Because we love making movies!" Is there any pithier description of the (in)famous Tarantino's approach to the art of cinema? From script to screen, all of his pictures are, on some level, movies about movies — whether that comes in the form of passionate homages to genres and past flicks, or (as is true in the aforementioned Basterds) meditations on the literal power of celluloid. It's hard to say anything about his writing style that hasn't already been said — must we rehash his pop-culture patter, his pulp philosophizing, his mastery of the monologue, his loquacious digressions in the actual typed documents? — but that's only because he's worthy of study. There's much to debate about his screenplays, not least of which are his depictions of race and gender, but even his harshest critics should admit that, on a purely technical level, no modern American auteur has been able to turn homage into originality quite like Q.T. "Tarantino showed me that being derivative isn't an artistic crutch," says Jordan Peele. "Every story we tell is homage to something; how we weave our influences together is where the magic lies. He's the master."
5. Francis Ford Coppola


Notable Scripts: Patton (1970), The Godfather (1972), The Conversation (1974), Apocalypse Now (1979)
Oscars: Nominated: Best Original Screenplay, The Conversation; Best Adapted Screenplay, Apocalypse Now. Won: Best Original Screenplay, Patton; Best Adapted Screenplay, The Godfather and The Godfather: Part II.

In the history of great film runs, Francis Ford Coppola's hot streak is a strong contender for GOAT: The Godfather. The Conversation. The Godfather Part II. Apocalypse Now. Working during the height of new American auteur-loving cinema, it's hard to tell where Coppola's work as a director ends and his work as a writer begins — especially when you throw in his once-in-a-lifetime (for both artists) working relationship with Marlon Brando. Coppola's writerly imagination, especially in those films, is novelistic in depth and visual from the ground up; you can feel the life that indelible images like Martin Sheen rising out of the Cambodian swamp or the tollbooth shootout in The Godfather had on the page before they appeared onscreen. A film like The Conversation, which dissects the basic cinematic act of observation in a way that still feels mind-altering, is the epitome of screenwriting. "Any screenwriter embarking on a book adaptation would benefit immensely from picking up Coppola's Godfather Notebooks," says Mark Bomback. "His insights into how to tell a story using the language of cinema are jaw-dropping."
6. William Goldman


Notable Scripts: Butch Cassidy and the Sundance Kid (1969), All the President's Men (1976), The Princess Bride (1987), Misery (1990)
Oscars: Won: Best Original Screenplay, Butch Cassidy and the Sundance Kid; Best Adapted Screenplay, All the President's Men.

It's easy to misinterpret Goldman's famous line about the film industry, "Nobody knows anything." It means that every decision in the movie business is an educated guess, not that everyone in Hollywood is an idiot (there there are undoubtedly one or two). But that only proves Goldman's way around a pithy phrase, which he also showed off in Marathon Man ("Is it safe?"), All the President's Men ("Follow the money"), and The Princess Bride ("My name is Inigo Montoya, you killed my father, prepare to die"). Goldman's one of the great poets of the American middlebrow; when they say they don't make them like that anymore, they're talking about his brand of smart, crowd-pleasing fare. And, to top it off, he literally wrote the book on Hollywood screenwriting — and then wrote it again. "Goldman deserves his iconic reputation," says Scott Alexander. "He makes it look breezy and easy — but it's not. Let's see you turn Woodward and Bernstein into an interesting movie."
7. Charlie Kaufman


Notable Scripts: Being John Malkovich (1999), Adaptation (2002), Eternal Sunshine of the Spotless Mind (2004), Anomalisa (2015)
Oscars: Nominated: Best Original Screenplay, Being John Malkovich; Best Adapted Screenplay, Adaptation. Won: Best Original Screenplay, Eternal Sunshine of the Spotless Mind.

Kaufman's films look like comedies and feel like tragedies. The screenwriter behind Being John Malkovich and Eternal Sunshine of the Spotless Mind populates his high-concept, surrealist stories with uncanny-valley versions of ordinary people, and pushes them into unexpectedly emotional terrain. Kaufman opened up the possibilities for what a Hollywood film could do, making himself and his imaginary twin brother the heroes of Adaptation and, in the marvelous Synecdoche, New York (his directorial debut), crafting an epic about a man who turns his life into an all-consuming art project. To call Kaufman's clever, breathtaking work science fiction feels limiting, but no modern writer better charts the inner space of our anxieties and dreams better than this off-kilter chronicler. "Charlie is an inspiration to all screenwriters," says Jordan Peele. "His approach is totally unique and seemingly fearless. He bakes existential crisis into his scripts at the thematic and structural level. Badass."
8. Woody Allen


Notable Scripts: Annie Hall (1977), Manhattan (1979), Vicky Cristina Barcelona (2008), Midnight in Paris (2011)
Oscars: Nominated: Best Original Screenplay, Interiors, Manhattan, Broadway Danny Rose, The Purple Rose of Cairo, Radio Days, Crimes and Misdemeanors, Alice, Husbands and Wives, Bullets Over Broadway, Mighty Aphrodite, Deconstructing Harry, Match Point and Blue Jasmine. Won: Best Original Screenplay, Annie Hall, Hannah and Her Sisters, and Midnight in Paris.

You can make an argument that Allen's career, now nearly 50 movies long, is just one long movie in and of itself, an old master telling an ongoing story that only ends with his death. And 52 years after his first movie, he's still capable of surprises: Early word on Wonder Wheel suggests his latest film might earn him his best reviews in years. Not that he reads them: Allen has always been about the work, and the work is ongoing. Do you like Annie Hall best? Or Manhattan? Or the earlier, funnier stuff? He doesn't care one way or the other. He remains, at the age of 81, a physical representation of the adage "a writer writes." Some of the films are timeless; some of them less so. Either way, when one if finished, it's time for the next one. "If Annie Hall were his only film, he'd still be on my list," says Terence Winter. "Brilliant, incredibly prolific, always hilarious."
9. Nora Ephron


Notable Scripts: Silkwood (1983), When Harry Met Sally… (1989), Sleepless in Seattle (1993), You've Got Mail (1998)
Oscars: Nominated: Best Original Screenplay, Silkwood, When Harry Met Sally…, and Sleepless in Seattle

Ephron's first feature scripts, for Mike Nichols's masterworks Silkwood and Heartburn, signaled that the former journalist was on track for a career in drama writing, one poised to rival even the sharpest examiners of the human condition (think Robert Benton and Paddy Chayefsky). But 1989's When Harry Met Sally… changed everything. An adult comedy about adult relationships so good, so pithy, and so quotable ("Men and women can't be friends," "I'll have what she's having"), When Harry Met Sally… created a new genre in one delicious, (literally) orgasmic cinematic explosion. In Ephron's subsequent scripts, including her directorial efforts Sleepless in Seattle and You've Got Mail, female characters (usually played by her muse Meg Ryan) got to be as witty, smart, screwed-up, and lovable as their male counterparts. When we lost Ephron way too soon, in 2012 at age 71, actor-writer and noted Ephron worshiper Mindy Kaling perhaps summed up our collective grief best: "I want to live every day as if every word or action was penned by Ephron." Says Andrea Berloff, "With dry wit and pithy dialogue, no one had more humorous insight into the foibles of men and women stumbling their way through messy yet relatable lives. Smarter, funnier, and a little bit naughtier than women of her generation were usually allowed to be, she was the contemporary embodiment of the Algonquin roundtable."
10. Ernest Lehman


Notable Scripts: Sweet Smell of Success (1957), North by Northwest (1959), West Side Story (1961), The Sound of Music (1965)
Oscars: Nominated: Best Adapted Screenplay, Sabrina, North by Northwest, West Side Story, and Who's Afraid of Virginia Woolf?

There are the great screenwriters who specialize in one specific type of story, and then there's Ernest Lehman. Name a scribbler of his era who demonstrated such diverse range as he did, adroitly scripting musicals (West Side Story, The Sound of Music, Hello, Dolly!, and The King and I), a shouting-match melodrama (Who's Afraid of Virginia Woolf?), a mystery as intricate and steady as a pocket watch (North by Northwest), and one of Hollywood's greatest-ever noirs (Sweet Smell of Success, co-written with Clifford Odets and based on a novella by Lehman). Penning one classic is plenty for most writers; Lehman managed to churn out more than a half dozen, and what's more, the only thing they share is excellence. As comfortable with pathos as he was with humor, fluent in tough-guy-ese and rosy sentimentality alike, Lehman is the very definition of midcentury film writing. "He was one of the top all-around writers of adaptations of our time, but I will always love him for his collaborations with Hitchcock," says Paul Haggis.
11. Paul Schrader


Notable Scripts: Taxi Driver (1976), Raging Bull (1980), American Gigolo (1980), Affliction (1997)
Oscars: None.

Characters experience anguish gloriously in a Paul Schrader screenplay. He writes films about solitary men in spiritual suffering, starting with his first landmark work, 1976's Taxi Driver, directed by his frequent collaborator Martin Scorsese. That dark character piece spoke to its era's violent alienation, but it was also personal for Schrader, who was coping with a divorce and occasionally living in his car while dreaming up Travis Bickle. That quintessential anti-hero drama inspired everything from Unforgiven to Nightcrawler, and ever since, Schrader has continued exploring themes of disillusionment and toxic masculinity in films as varied as Raging Bull and The Mosquito Coast. Schrader's latest, First Reformed, which he directed and which stars Ethan Hawke as a struggling Christian minister, reconfirms his skill at telling hard truths about tortured souls. But no appreciation can do justice to this filmmaker's central theme as well as he himself once did, explaining his characters' existential dilemma: "I want to be happy; why do I do things that make me unhappy?" "Paul is our preeminent movie poet of loneliness, self-destruction, and martyrdom," says Wesley Strick. "His career argues that a strict Calvinist upbringing makes for a better film school than USC."
12. Oliver Stone


Notable Scripts: Scarface (1983), Platoon (1986), JFK (1991), Natural Born Killers (1994)
Oscars: Nominated: Best Original Screenplay, Platoon, Salvador, and Nixon; Best Adapted Screenplay, Born on the Fourth of July and JFK. Won: Best Adapted Screenplay, Midnight Express

If Stone had decided to just stay a screenwriter and never directed a film, he could always look back at his fantastic run from 1978 to 1985, in which the NYU grad — who enrolled three years after fighting in Vietnam to discover Martin Scorsese was his film teacher — wrote Scarface, Conan the Barbarian, Year of the Dragon, and Midnight Express (for which he won a Best Adapted Screenplay Oscar). But as we all know, he became a director and made some of the most searing films from the '80s and '90s, starting with the Oscar-winning Platoon through 1995's Nixon, for which he earned his most recent Oscar nomination. Stone's passion was his signature trait, his relentless desire for justice — sometimes, one could argue, misguided justice — and it resulted in some truly breathtaking scripts, including JFK, which might be his career crowning achievement. "He is a writer-director whose scripts are legendary even when he doesn't direct them," says Zak Penn. "People who don't like Oliver Stone movies still admire his screenwriting."
13. Aaron Sorkin


Notable Scripts: A Few Good Men (1992), The Social Network (2010), Moneyball (2011)
Oscars: Nominated: Best Adapted Screenplay, Moneyball. Won: Best Adapted Screenplay, The Social Network.

For most scripts, the rule of thumb is one page accounts for one minute of screen time. But Sorkin is bound by no such laws and has lately been known to pack 167 (Moneyball), 178 (The Social Network), and even 190 pages (Steve Jobs) of blazingly paced ping-pong dialogue into tidy two-hour running times. When Sorkin's words are properly delivered, the results can be musical — but it's also worth noting his structural inventiveness and Jedi-like ability to untangle cold, complicated primary sources like Michael Lewis's sabermetrics case study Moneyball or Walter Isaacson's Steve Jobs biography into emotionally satisfying narrative drama that doesn't feel dumber for it. "That someone could describe a film's dialogue as 'Sorkin-esque,' and the average film-literate person would immediately know what that means, earns him a spot on the all-timers list," says Mark Bomback.
14. Paddy Chayefsky


Notable Scripts: Marty (1955), Paint Your Wagon (1969), The Hospital (1971), Network (1976)
Oscars: Nominated: Best Original Screenplay, The Goddess. Won: Best Adapted Screenplay, Marty; Best Original Screenplay, The Hospital and Network.

The same way all idealistic politicians start out wanting to be JFK, all idealistic writers start out wanting to be Paddy Chayefsky. The Bronx native had a knack for dramatizing the sins of America's postwar systems, from the inhumanity of modern medicine in The Hospital to the mind-numbing amorality of television in Network. (That Chayefsky had come up through TV only gave the latter's bite more teeth.) But crucially, he never lost his common touch: His breakout script, Marty, came from his desire to write "the most ordinary love story in the world," with a hero who wasn't handsome and a love interest who wasn't pretty. His work inspired countless good-hearted liberals to pick up a typewriter and try to write the next Great American Script; only a few, including Aaron Sorkin and David Simon, even came close. "Network is prophetic screenplay that looked into the future with stunning and troubling prescience," says Gary Ross. "It predicted the cultural entropy that allows despots to thrive when truth turns to spectacle. It also examined the fragile, human cost of that society gone off the rails. I don't know how he did it, but that isn't really the point."
15. Spike Lee


Notable Scripts: Do the Right Thing (1989), Jungle Fever (1991), Malcolm X (1992), Chi-Raq (2015)
Oscars: Nominated: Best Original Screenplay, Do the Right Thing.

For all of his distinctive formalist experiments and his inability to do anything but subvert your expectations of him at every turn (both behind the camera and in front of it), it's worth remembering that Lee is, at his core, a writer. He wrote and directed his first eight "joints," standing in as the face of the academic, ferociously powerful black film movement that exploded in the late '80s, an electric talent demanding you see and hear him. This tiny Brooklyn kid who hung with Michael Jordan and screamed about the Knicks ended up making one of the most ambitious studio-funded biographies ever (Malcolm X), perhaps the definitive 9/11 movie (25th Hour) and, of course, Do the Right Thing, a movie that scandalized white America when it came out, but ended up being the centerpiece of a future president's first date with his wife. And he's not done: 2015's Chi-Raq had the verve and prickliness of his earliest, most daring films. Few filmmakers and screenwriters have done more to change their industry, simply by never compromising. Asks John Ridley: "Is there a modern storyteller who has more insightfully, artistically, and with consistent success examined race in America than Spike Lee?"
16. George Lucas


Notable Scripts: American Graffiti (1973), Star Wars: Episode IV - A New Hope (1977), Indiana Jones and the Last Crusade (1989), Star Wars: Episode II - Attack of the Clones (2002)
Oscars: Best Original Screenplay, American Graffiti; Best Original Screenplay, Star Wars: Episode IV - A New Hope.

Dialogue isn't everything. For proof, look no further than the career of George Lucas, for whom human speech has served as an occasional stumbling block. Alec Guinness spent the bulk of his time on Star Wars complaining that his lines were "rubbish," while Harrison Ford famously told Lucas, "You can type this shit, but you can't say it." No matter. A few clunky lines didn't stop Lucas from dreaming up one of the most alluring and enduring universes in the history of cinema. In marrying the aesthetics of the pulp serials of his youth to formal lessons gleaned from Joseph Campbell, he quite literally created the template for 40-plus years of blockbusters. But his legacy isn't limited to space operas. "Yes, the man created Star Wars, but want to see another side of his skills? Check out American Graffiti and weep because you'll never be as talented as he is," says Andrea Berloff.
17. Preston Sturges


Notable Scripts: The Lady Eve (1941), Sullivan's Travels (1941), The Palm Beach Story (1942), The Miracle of Morgan's Creek (1944)
Oscars: Nominated: Best Original Screenplay, Hail the Conquering Hero and The Miracle of Morgan's Creek. Won: Best Original Screenplay, The Great McGinty.

"They've let a certain writer here direct his own picture," F. Scott Fitzgerald once wrote about Preston Sturges, "and he's made such a go of it that there may be a different feeling about that soon." It's hard today to fully grasp the historical significance of Sturges, at the time one of Hollywood's most successful writers, getting to direct his own script for The Great McGinty (and scoring a huge hit and a Best Original Screenplay Academy Award — the first — in the process). Screenwriters had been treated as replaceable hacks in Hollywood for years; Sturges, who had come from the theater and managed to score a number of sole credits on acclaimed films, had already helped raise the profession's profile and respect. Once he became a director, however, he helped transform the industry. But his real achievement lies not in the barriers he broke or the credits he accrued. It lies in the fact that he wrote brilliant, hilarious, savage portraits of American life, with no institution or sacrament escaping his devastating wit and irony. Whether it's The Lady Eve or The Miracle of Morgan's Creek or Hail the Conquering Hero or The Palm Beach Story, Sturges's films still dazzle with the sharpness of his characterizations, the blazing humor of his dialogue, and the outlandish imagination of his plotting. Has any comedy writer ever been able to match him? "The Palm Beach Story is everything!" says Phyllis Nagy. "Watch it with your eyes closed. Could have been written yesterday."
18. Stanley Kubrick


Notable Scripts: 2001: A Space Odyssey (1968), A Clockwork Orange (1971), The Shining (1980), Full Metal Jacket (1987)
Oscars: Nominated: Best Adapted Screenplay, Dr. Strangelove, A Clockwork Orange, Barry Lyndon, and Full Metal Jacket; Best Original Screenplay, 2001: A Space Odyssey.

For a filmmaker accused of crafting sterile, unfeeling movies, what's most misunderstood about Stanley Kubrick is how much devotion he brought to his adaptations — even if the original author didn't always appreciate the rewrite. In masterpieces like 2001: A Space Odyssey and Barry Lyndon, this meticulous artist sought to preserve the spirit of the source material without being enslaved by it. "It becomes almost a matter of code breaking," he said of his storytelling process, "of breaking the work down into a structure that is truthful, that doesn't lose the ideas or the content or the feeling of the book … [or] whatever it was that made you fall in love in the first place." Stephen King famously hated Kubrick's reconceived vision of The Shining's murderous Jack Torrance, but the Oscar-winning filmmaker serves as an inspiration to other screenwriters to see their source material as a jumping-off point, not a final destination. What could be a greater act of love than to put your heart and soul into translating the power of the written word onto the grand canvas of a movie screen? "His may be the single most stunning body of work for any American filmmaker: the writing was just as precise as its realization; an impeccable inevitable structure that unfolded in front of you with complete subjectivity and a strange neutrality all at the same time," says Gary Ross. "I don't know how you separate the writing from the directing here. He was peerless."
19. Paul Thomas Anderson


Notable Scripts: Boogie Nights (1997), Magnolia (1999), Punch-Drunk Love (2002), There Will Be Blood (2007)
Oscars: Nominated: Best Original Screenplay, Boogie Nights and Magnolia; Best Adapted Screenplay, There Will Be Blood and Inherent Vice.

It's easiest to think about Paul Thomas Anderson's career in terms of two halves, bisected by 2002's Punch-Drunk Love. He began as Altman-PTA, who assembled gargantuan ensemble pieces about interconnectedness and salvation such as Boogie Nights and Magnolia. He transitioned into Kubrick-PTA mode after getting a career-best performance out of Adam Sandler in Punch-Drunk Love, adapting dense literature (There Will Be Blood, Inherent Vice), and focusing on troubled, intense, complicated men. Binding these two halves together is a persisting fascination with how lost people find their way in the world, whether through the makeshift families of his early work or the restless existential searching of his later films. And just how self-evidently captivating is Anderson's dialogue? For a solid year, he had America quoting an austere drama about the nation's original corporate sins like it was Borat. "His work is brilliant and eclectic," says Judd Apatow. "Punch-Drunk Love is one of my favorite movies of all time."
20. Frances Marion


Notable Scripts: The Scarlet Letter (1926), The Champ (1931) The Red Mill (1927), Camille (1936)
Oscars: Nominated: Best Story, The Prizefighter and the Lady. Won: Best Adapted Screenplay, The Big House; Best Story, The Champ.

Born in 1888 in San Francisco, Marion Benson Owens served as a combat correspondent in World War I, covering women's wartime contributions before establishing herself as one of the movie business's first and most influential screenwriters. Giving herself the professional moniker of Frances Marion, her prolific writing for stars like Mary Pickford — she was credited on more than 300 scripts — earned her a rarified status in Hollywood and at one point a groundbreaking annual salary of $50,000. She was also the first writer of any gender to win two Oscars for screenwriting: for the 1930 prison drama The Big House and 1931's boxing tearjerker The Champ starring Jackie Cooper, which would later be adapted by director Franco Zeffirelli for his 1979 film starring Jon Voight, Faye Dunaway, and Rick Schroder. "Frances Marion should be studied alongside all the greats," says Phyllis Nagy. "The fact that she isn't is criminal."
21. Buck Henry


Notable Scripts: The Graduate (1967), What's Up, Doc? (1972), To Die For (1995)
Oscars: Nominated: Best Adapted Screenplay, The Graduate.

Formerly a comedy writer for Mel Brooks — as well as an anarchic comedian who helped create Get Smart — Henry was the rare writer celebrity, and his frequent television appearances were as dry and droll as his scripts. He had a way of finding the dark humor in everyday situations and was the perfect early chronicler of the '60s counterculture, most famously with The Graduate, in which he looked into the future and saw only plastics. He went more mainstream after that — including a movie in which someone tries to assassinate the president with a dolphin — but kept his acerbic wit, and turned in, more than 30 years after his first script, one of his darkest, sharpest screenplays with Gus Van Sant's To Die For (in which he made a cameo, of course). "Most of us don't realize it, but we all are trying to be as incredible as Buck Henry," says Judd Apatow. "We all will fail."
22. Lawrence Kasdan


Notable Scripts: Star Wars: Episode V - The Empire Strikes Back (1980), Raiders of the Lost Ark (1981), Star Wars: Episode VI - Return of the Jedi (1983), The Big Chill (1983)
Oscars: Nominated: Best Original Screenplay, The Big Chill and Grand Canyon; Best Adapted Screenplay, The Accidental Tourist.

If he had retired in 1981, after his first two produced screenplays, Lawrence Kasdan would still be a legend in Hollywood, thanks to two little movies called The Empire Strikes Back and Raiders of the Lost Ark. (Before then, Kasdan was mainly known as a young writer who had sold an unproduced film called The Bodyguard, which finally got made in 1992 and also became a huge hit.) Despite his identification with the Star Wars movies — he also co-wrote The Return of the Jedi and returned years later to co-write The Force Awakens and the upcoming Han Solo movie — Kasdan would eventually achieve a very different profile, with acclaimed adult dramas like The Big Chill, Grand Canyon, and The Accidental Tourist. Is it hard to reconcile these two strains in his work? Not really, because Kasdan's great strength has always been his dexterity with character. Look at our introduction to William Hurt's Ned in Body Heat — he goes out for an intense early-morning jog, then stops for a cigarette – and you'll see evidence of the writer's marvelous shorthand. And it's because he could draw characters so vividly that a Boomer ensemble drama like The Big Chill still resonates to this day. Indeed, every Kasdan script is kind of an ensemble movie when you think about it — even Raiders, in which even the most minor characters seem to have their little "moments." (That's actually a quality mostly missing from subsequent Indiana Jones movies, and one reason why the series never matched the heights of the first film.) "There was a period where every film that I saw that I also wished I'd made was written by Larry Kasdan," says Paul Haggis. "He has a gift for taking tired scenarios and making you believe you've never seen anything as engaging or original. I am so glad to see him working again; his voice has been missed."
23. Joseph L. Mankiewicz


Notable Scripts: All About Eve  (1950), The Barefoot Contessa (1954), Guys and Dolls (1955), Cleopatra (1963)
Oscars: Nominated: Best Adapted Screenplay, Skippy; Best Original Screenplay, No Way Out and The Barefoot Contessa. Won: Best Adapted Screenplay, A Letter to Three Wives and All About Eve.

On the one hand, Joseph L. Mankiewicz had such a prolific and varied career as a pen-for-hire that the common tendency to boil his body of work down to his greatest triumph, All About Eve, is unfair. On the other hand, have you seen All About Eve? In truth, you can't have Mankiewicz's deep cuts without his masterwork and vice versa — the director-writer got his start adapting plays (his 1931 cinematic treatment of the scandalous romance June Moon is an early-phase treat), and funneled all the salacious deliciousness of life lived onstage into the screenwriting exemplar that is All About Eve. The frothy, randy A Letter to Three Wives earned him the second of back-to-back Academy Awards, but it's his acid valentine to Broadway and the self-obsessed little backstabbers that make it go that has stood the test of time. Says Phyllis Nagy: "There may be a more endlessly quotable screenplay than All About Eve, but I've yet to find it."
24. James L. Brooks


Notable Scripts: Terms of Endearment (1983), Broadcast News (1987), As Good As It Gets (1997), The Simpsons Movie (2007)
Oscars: Nominated: Best Original Screenplay, Broadcast News and As Good As It Gets. Won: Best Adapted Screenplay, Terms of Endearment.

While his film résumé isn't as extensive as his TV roster, it's extraordinarily influential. The writer, producer, and director of Terms of Endearment adapted Larry McMurtry's novel to create one of the smartest and most humane of tearjerkers. From there, he made one of the best-ever workplace romantic comedies, Broadcast News, giving moviegoers an ensemble of complicated, painfully relatable characters constantly foiled by their career and personal aspirations. With those films, as well as As Good As It Gets and Spanglish, Brooks zeroed in on the funny/sad realities of modern life through endearingly flawed characters we adored and understood and rooted for. Judd Apatow's writing career is impossible to imagine without Brooks — as is an emotionally well-rounded crowd-pleaser like this year's The Big Sick. "Nobody can make me laugh in one moment and cry the next like he can," says Big Sick co-writer (with Emily V. Gordon) Kumail Nanjiani. "He has the ability to imbue every character with a lived-in humanity. There are no bad guys. There are no good guys. There are smart grown-up people just doing their best."
25. Akira Kurosawa


Notable Scripts: Rashomon (1950), Seven Samurai (1954), Yojimbo (1961), Ran (1985)
Oscars: None.

For a genre as quintessentially American as the Western, few writers, let alone foreigners, had as much of an impact on its evolution as Akira Kurosawa (even Sergio Leone came to the genre via Kurosawa, with A Fist Full of Dollars, his spaghetti Western take on Yojimbo.) After making a name for himself in noirish postwar dramas like Drunken Angel and Stray Dog, his first masterpiece, Rashomon, became such an icon of structure that it's still invoked to this day when describing any multiple-perspective mystery. Seven Samurai influenced John Sturges's The Magnificent Seven and basically every team-based popcorn movie since, key swordplay moments in the Kill Bill movies were inspired by Kurosawa's Sanjuro, and his Shakespeare riffs — including Throne of Blood and late-career standout Ran — are among his most thrilling and timeless. Kurosawa was criticized as his popularity grew for pandering too much to Western mainstream audiences, but in doing so, he created the mold for crowd-pleasing, larger-than-life mythmaking that resonates with audiences no matter their language or nationality. "Kurosawa is one of the finest directors of all time, but his films don't get stolen from or remade because they are well-directed," says Larry Karaszewski. "It's because they have great plots and characters."
26. Ruth Prawer Jhabvala


Notable Scripts: Heat and Dust (1983), A Room With a View (1985), Howards End (1992), The Remains of the Day (1993)
Oscars: Nominated: Best Adapted Screenplay, The Remains of the Day; Won: Best Adapted Screenplay, A Room With a View and Howards End.

If the task of writing an original screenplay is a self-flagellating exercise at best, adapting another author's work for the screen must be utterly excruciating. But Ruth Prawer Jhabvala made it seem so effortless with her masterful interpretations of more than a dozen critically acclaimed novels, including E.M. Forster's A Room With a View and Howards End, Kazuo Ishiguro's The Remains of the Day, and Evan S. Connell's Mr. and Mrs. Bridge, to name only a few. But the German-born Jhabvala (she took the surname of her Indian-born husband, Cyrus Jhabvala, in 1951) was more than a gifted interpreter: The two-time Oscar winner was crucial to helping her frequent collaborators — producer Ismail Merchant and director James Ivory, who calls her "a master fiction writer"  — create a stunning, lucrative cinematic brand. To ignore this is as criminal an oversight as, say, erasing Charlie Kaufman's contributions from Spike Jonze's résumé. "Her movies are so subtle, it's easy to overlook them," says Gary Ross. "But the cumulus effect is like walking through a library. Wow."
27. David Mamet


Notable Scripts: The Untouchables (1987), Glengarry Glen Ross (1992), Wag the Dog (1997), Ronin (1998)
Oscars: Nominated: Best Adapted Screenplay, The Verdict and Wag the Dog.

"Everybody needs money," says a character in David Mamet's 2001 film Heist. "That's why they call it money." It's classic Mamet — masculine bluster that has the air of a Zen koan. Mamet came to movies from the stage, but his scripts never feel like chamber pieces. They're far too earthy and twisty for that. Dominance is a particular obsession. His best movies are full of con artists, magicians, and poker players: men and women who establish mastery over others using only words and gesture. (There's no better example of this than Alec Baldwin's Blake in Glengarry Glen Ross, who only needs seven minutes to reduce three grown men to dust.) It's no wonder Mamet turned toward mixed-martial-arts fighting late in life — when you've perfected verbal combat, the physical is simply the next logical step. "The Verdict and Glengarry Glen Ross invented a new language of false masculinity and vulnerability," says Peter Landesman.
28. Bo Goldman


Notable Scripts: One Flew Over the Cuckoo's Nest (1975), Scent of a Woman (1992), City Hall (1996), Melvin and Howard (1980)
Oscars: Nominated: Best Adapted Screenplay, Scent of a Woman. Won: Best Adapted Screenplay, One Flew Over the Cuckoo's Nest; Best Original Screenplay, Melvin and Howard.

The son of a Broadway producer, Robert "Bo" Goldman grew up with a deep love for the theater, but the feeling was not mutual. The Manhattan native spent years in obscurity as he tried to bring a Civil War musical to Broadway, supporting his family with the odd TV-writing job. Finally, when he was 42, it was the movies that gave Goldman his big break. In 1975 he adapted Ken Kesey's One Flew Over the Cuckoo's Nest, winning a Best Adapted Screenplay Oscar for his first film credit. Five years later he'd win another Oscar for Melvin and Howard, the Jonathan Demme–directed story of a down-on-his-luck nobody who's left millions by Howard Hughes. With the screenplays for Bette Midler's The Rose and the heartbreaking family drama Shoot the Moon, Goldman would emerge as one of the most acclaimed screenwriters of the '80s with his raw, emotional stories of people in moments of upheaval. When he was nominated for a third Oscar, for 1992's Scent of a Woman, he told the Times, "People ask me, 'Are you surprised?' I'm always surprised when anything good happens to me." Says Eric Roth, "The man whose work made the biggest impression on me, because of his audacious originality, his understanding of social mores, his ironic sense of humor, and his outright anger at being human, and all with his soft spoken grace and eloquent simplicity is Bo Goldman. This degenerate horse player of a man lived his life like he lived his politics, never shying from a fight. His words were silk, never wasted or misplaced, and he would throw away what others would consider glorious and did it all without a moment's fanfare."
29. Eric Roth


Notable Scripts: Forrest Gump (1994), The Insider (1999), Munich (2005), The Curious Case of Benjamin Button (2008)
Oscars: Nominated: Best Adapted Screenplay, The Insider, Munich, The Curious Case of Benjamin Button. Won: Best Adapted Screenplay, Forrest Gump.

Over the years, Roth has become one of the major studios' go-to writers for big-budget adaptations, whether from a novel (Forrest Gump), a magazine article (The Insider, co-written with Michael Mann), or a short story (The Curious Case of Benjamin Button). Though the sources themselves couldn't be more different, a few key themes emerge: the weight of history, a concern with legacy, and as Roth himself says, a sense of "loneliness and loss." The scale is grand — Forrest Gump and Benjamin Button both span decades — and the emotions are, too. "In today's Hollywood, adaptations are king and no one is better at them than Eric Roth," says Andrea Berloff. "His characters are somehow more beautiful, more emotional, and more human than anyone else's."
30. John Hughes


Notable Scripts: National Lampoon's Vacation (1983), The Breakfast Club (1985), Ferris Bueller's Day Off (1996), Home Alone (1990)
Oscars: None.

With apologies to Lena Dunham's Hannah Horvath, if anyone deserves to be called the "Voice of a Generation," it's the late John Hughes. Though he was almost 20 years older than the teenagers of films like Sixteen Candles, The Breakfast Club, and Ferris Bueller's Day Off, his scripts handled them with a rare empathy and sensitivity. (Long Duk Dong aside.) And that's not just for the movies he directed: Hughes also had a killer first act as a writer of National Lampoon's Vacation movies, and a long swan song making classic family films like Home Alone, Beethoven, and Miracle on 34th Street, which did for millennial childhoods what his earlier movies did for Gen-X adolescents. "He was the teen maestro," says Kirsten "Kiwi" Smith. "But not only that, he was a consummate screenwriting artist who wrote hit after hit. Hughes always managed to stay in touch with his inner child, and because of that and his insane productivity, his heartfelt comedy across multiple genres — teen, kids adventure, family comedy and buddy comedy — defined an entire era, and an entire generation of aspiring writers."
31. Steven Zaillian


Notable Scripts: Schindler's List (1993), Gangs of New York (2002), The Girl With the Dragon Tattoo (2011), Moneyball (2011)
Oscars: Nominated: Best Adapted Screenplay, Awakenings and Moneyball; Best Original Screenplay, Gangs of New York. Won: Best Adapted Screenplay, Schindler's List.

From his first produced screenplay, 1985's The Falcon and the Snowman, Steven Zaillian has been one of Hollywood's most reliable adapters of other people's material. His résumé is filled with smart, intricate re-workings of beloved and/or respected books: Awakenings, Searching for Bobby Fischer (which he also directed), the American remake of The Girl With the Dragon Tattoo and, of course, his Oscar-winning Schindler's List. A more morose — but just as whip-smart — Aaron Sorkin (with whom he wrote Moneyball), Zaillian makes bona fide movies for grown-ups, respecting their intelligence but also knowing how to craft a compelling scene. And let's also not forget that his credits include crowd-pleasing action movies like Clear and Present Danger. "I was at the WGA awards when Zaillian was presented with a lifetime achievement honor," says Mark Heyman. "[Former Sony president] Amy Pascal described the way he took notes; rather than get defensive or try to come up with a solution on the spot — sins I'm often guilty of — he just nodded calmly and replied with something along the lines of, 'I'll look at that.' I love that he lets the writing speak for itself. Zaillian is one of the masters."
32. James Cameron


Notable Scripts: Aliens (1986), Terminator 2: Judgment Day (1991), Titanic (1997), Avatar (2009)
Oscars: None.

We owe a lot to James Cameron, in ways both good and bad. It could be said, of course, that he perfected the macho military fetishism of 1980s and '90s American cinema — writing and usually directing the kinds of movies where the description and identification of specific types of weaponry is akin to a sexual ritual. (Think of Arnold's Terminator buying his Uzi 9 mm. Or Bill Paxton's Hudson gleefully, lustfully describing all his space marine hardware in Aliens.) Cameron definitely speaks fluent badass — he understands the mannerisms and mentality of tough guys, both the gung-ho and stoic kind. But he's also got an emotional, irreverent, countercultural streak that has allowed him to redefine the action movie — to turn Aliens into a feminist thriller that upends both the machismo and corporatism of its era, to turn The Abyss into a drama about saving a marriage, to turn Titanic into a wildly melodramatic love story, to turn Avatar into an anti-colonialist screed and an apologia for principled ecoterrorism. Cameron exploded in the 1980s, and it could be said that he married the militarism of the Reagan era with the soft-focus, New Age ethos of the times. In so doing, he set the standards for what Hollywood expects from an action film. Michael Bay, Peter Berg, Paul W.S. Anderson — they're all really just trying, on some level, to be James Cameron. "Cameron might be the best action director ever, but he's also written some of the greatest sci-fi scripts as well. Terminator is a perfect screenplay. Aliens is even better. The Abyss is an underrated classic," says Zak Penn.
33. Nicole Holofcener


Notable Scripts: Lovely & Amazing (2001), Friends With Money (2006), Please Give (2010), Enough Said (2013)
Oscars: None.

For writing vehicles like Lovely & Amazing and Friends With Money to house our best comediennes, Nicole Holofcener belongs on this list. For looking at Julia Louis-Dreyfus and thinking, "Shouldn't this comic genius have starred in a movie by now?" Nicole Holofcener belongs on this list. But the real reason Holofcener deserves recognition as a screenwriter is her ability to find the small thing you'll obsess over — a stray remark, a selfish gesture, an impulse you're not proud of — and wittily explore it from every angle. Though she's often compared to Woody Allen and got her start working on some of his films, Holofcener is one of a kind, examining her subjects and their insecurities like a patient friend over coffee who asks all the right questions. You can return to her movies again and again because she's genuinely curious about her characters and she'll make sure you are, too. "The warm, wonderful worlds of Nicole Holofcener are undeniable," says Kirsten "Kiwi" Smith. "Her characters are complicated but earnest; her stories are pitch-perfectly, distinctly female and inviting."
34. Callie Khouri


Notable Scripts: Thelma & Louise (1991), Something to Talk About (1995), Divine Secrets of the Ya-Ya Sisterhood (2002)
Oscars: Won: Best Original Screenplay, Thelma & Louise.

In her first produced script, Callie Khouri broke a cardinal rule: she wrote a Western with female protagonists. And what's more, in that movie, men — domineering husbands, noncommittal boyfriends, rapists, handsome drifters, and condescending state troopers — hold zero power over its heroines. In the hands of another writer, Thelma & Louise might have ended with its title characters cuffed in the back of a dusty police car; or maybe — as co-star Susan Sarandon has hinted was an alternate ending — with the too-jaded-to-be-loved Louise pushing sweet Thelma out of the car before plunging to her own death. But that wasn't the story Khouri wanted to tell; the one that she did sent shockwaves. "Thelma & Louise isn't just a screenplay and it isn't just a good movie," says Gary Ross. "It changed the culture, redefined an aspect of feminism, allowed a generation of girls to grow up owning a share of the outlaw trope on which American movies are largely based. She didn't just write a film; she built a foundation. We all owe her a huge debt."
35. Alexander Payne and Jim Taylor


Notable Scripts: Citizen Ruth (1996), Election (1999), About Schmidt (2002), Sideways (2004),
Oscars: Nominated: Best Adapted Screenplay, Election; Won: Best Adapted Screenplay, Sideways.

Long before he made a film called Nebraska, Alexander Payne was rivaled only by the Coens as a certain voice of middle-American satire. Citizen Ruth, his debut, original script in 1996 (with frequent co-writer Jim Taylor), was a poison-laced morality play starring a go-for-broke Laura Dern caught in the middle of a small-town abortion debate. And Election, based on Tom Perrotta's novel, used its dead-end high-school location to highlight the absurdity and hubris of American politics. Though About Schmidt and Sideways (also both adaptations) earned him more acclaim — to this day, who dares to order a glass of Merlot? — Election's protagonist Tracy Flick might be his most enduring legacy: a type-A hellion who represents ideas about ambitious women that we're still grappling with to this day. "I love [Payne and Taylor's] writing — so funny and smart," says Sofia Coppola. "I love their dismal details that say so much."
36. Mel Brooks


Notable Scripts: The Producers (1967), Blazing Saddles (1974), Young Frankenstein (1974), Spaceballs (1987)
Oscars: Nominated: Best Adapted Screenplay, Young Frankenstein. Won: Best Original Screenplay, The Producers.

There's little that can be said about Mel Brooks that hasn't already been written, or that Brooks hasn't said himself. From his start writing sketches through The Producers and his streak of satires — including Blazing Saddles, Young Frankenstein, Spaceballs, and Robin Hood: Men in Tights — Brooks had a way of knocking the air out of whatever seemed serious and filling it with a hardy ladling of borscht. It might be hard to separate Brooks's work as a director and actor from his writing, but there's plenty to admire in the mere structure of his films, the way they careen from scatological humor to wry metatextual references and social commentary, and then back to the dumbest, most obvious gags you can imagine. If you think Blazing Saddles is one of the funniest films ever made, Brooks will happily remind you it's just the funniest, straight up. "His comedy is fearless," say Michael H. Weber and Scott Neustadter. "He went after Nazis and other fanatics. He took down racists, deviants, believers and nonbelievers, villains and heroes, too. His satire was shocking, relentless, and no one was spared. He pulled it off because he saved his sharpest arrows for secular Jews, entertainers, and dreamers. He went after himself."
37. Richard Curtis


Notable Scripts: Four Weddings and a Funeral (1994), Notting Hill (1999), Bridget Jones's Diary (2001), Love Actually (2003)
Oscars: Nominated: Best Original Screenplay, Four Weddings and a Funeral.

Though Richard Curtis's quartet of modern classics — Four Weddings and a Funeral, Notting Hill, Bridget Jones's Diary, and Love Actually — employed four different directors (including Curtis himself on the last one), they share a common romantic vision of Britishness: unpretentious, neurotic, and endlessly self-deprecating, but with a big bleeding heart underneath. Real Brits might sneer at the lack of authenticity, but we Americans don't go to a Richard Curtis movie for authenticity. We go for capital-F feelings, simple truths about love, and some of the most endearingly eccentric characters ever put to screen. There's no shame in cheese that tastes this good. "I adore Four Weddings and a Funeral," says Mike Binder. "The screenplay is simple and sweet. You can actually watch any of his films, or read any of his scripts, and just a few pages in you know it's Richard Curtis. I hate him for that."
38. Albert Brooks


Notable Scripts: Modern Romance (1981), Lost in America (1985), Defending Your Life (1991)
Oscars: None.

If Woody Allen is the master of wringing comedy from neuroses, then Albert Brooks is our poet laureate of self-regard. In his satires, written with longtime collaborator Monica Johnson (who died in 2010), Brooks skewers the pretensions of upwardly mobile men (played by Brooks himself) who hilariously discover that the world doesn't owe them a thing. Whether in Brooks's anti–romantic comedy Modern Romance or through Lost in America's spoof of yuppiedom, chronic discontent inspires his deluded egoists to seek better lives — a quest that invariably leaves them no better off than when they started. Before Seinfeld popularized the comedic notion of "no hugging, no learning," Brooks gave us films that resisted tidy morals and happy endings — his spoiled, blinkered nitwits rarely deserved them. Along the way, he also proved startlingly prescient. The year 1979's Real Life correctly predicted our obsession with manufactured authenticity. And Defending Your Life's delightfully mundane vision of purgatory as one long jury trial paved the way for NBC's sublime afterlife sitcom The Good Place. Where other comic geniuses are glorious clowns, Brooks is a fine-tuned wit, lancing our vanity with a surgeon's precision. "Almost everyone in modern comedy is really doing Albert Brooks," says Mike Binder. "He affected everything. His scripts, written with Monica Johnson, were painful and real and aching in a way no one else was doing at the time. Every scene reveals another truth and another layer to the characters. He's also just funny as hell."
39. Cameron Crowe


Notable Scripts: Say Anything (1989), Jerry Maguire (1996), Almost Famous (2000), Vanilla Sky (2001)
Oscars: Nominated: Best Original Screenplay, Jerry Maguire. Won: Best Original Screenplay, Almost Famous.

Crowe's best work makes you feel the pain of men who shouldn't have much to complain about, and who manage to find loneliness in the funniest places: at parties, in winning NFL locker rooms, and on the packed tour buses of famous bands. Credit his allergy to caricature and cynicism, and his skill for creating big, perfectly calibrated emotional moments, many of which are so thoroughly hardwired into our cultural memory that it's unnecessary to mention the word "hello" or the title of a certain Peter Gabriel song here. "Cameron was the first screenwriter who made me understand that my experiences could be translated into human comedies that reflect my specific sense of humor," says Judd Apatow. "I related to his characters in a way I'd never related to any characters before."
40. Nancy Meyers


Notable Scripts: Private Benjamin (1980), The Parent Trap (1998), Something's Gotta Give (2003), It's Complicated (2009)
Oscars: Nominated: Best Original Screenplay, Private Benjamin.

Only after Nancy Meyers cemented herself as one of the top-grossing writer-directors of the new millennium — the six movies she's directed since 1998 have grossed more than $1 billion internationally — did she earn her due acclaim as a razor-sharp writer for Hollywood royalty. Early writing credits like the Oscar-nominated Private Benjamin, Protocol, Jumpin' Jack Flash, Father of the Bride, and Baby Boom demonstrate that classic Meyers wit, but her storytelling became soundly more sentimental (and relatable) when she started helming her own work. This is especially obvious in the heartbreakingly funny Something's Gotta Give, starring Diane Keaton and Jack Nicholson in a will-they-won't-they love story set in the Hamptons, but which still feels grounded. Later, in the love-triangle comedy It's Complicated, Meyers gave Steve Martin, Meryl Streep, and Alec Baldwin a rare chance to let loose and get a little lusty. There's simply no one better at writing middle-aged characters who are just as clever and sexually charged as their 25-year-old rom-com counterparts. "Only recently has Nancy gotten the attention she deserves," says Andrea Berloff. "Her films have always been popular, but were often dismissed as 'women's movies' and critics would spend an undue amount of time focusing on the fantasy of her kitchen sets. Nancy has a knack for creating flesh-and-blood women; women who feel and are relatable. I, for one, am done with having women's work like hers dismissed."
41. Orson Welles


Notable Scripts: Citizen Kane (1941), Confidential Report (1955), Touch of Evil (1958), Chimes at Midnight (1965)
Oscars: Won: Best Original Screenplay, Citizen Kane.

Once upon a time, a small firestorm might have ignited over placing Orson Welles on a list of great screenwriters. For years, his co-authorship of Citizen Kane was in dispute, with many claiming that the credit belonged almost entirely to the great Herman J. Mankiewicz. (Pauline Kael even wrote an explosive, brilliant, deeply problematic essay arguing so, only for much of her research to be discredited later.) But even if he hadn't co-written Citizen Kane (which he absolutely did), Welles would have been one of the great screenwriters of the 20th century. He was certainly one of the great adapters, able to take everything from the most acclaimed classics (think The Trial) to the lowest-brow pulp (think Touch of Evil) and make it his own. His Shakespeare adaptations are gems of concision and imagination, balancing respect for the text with a willingness to innovate. Look at the incredible Chimes at Midnight, where he takes pieces of several of the Bard's plays and turns them into something completely modern. Even though he was known for decades as the ultimate exemplar of the Auteur, what really made so much of Welles's work so vibrant, so resonant was his almost-supernatural gift as a writer. "Come on, is there a better American film, or film about America, than Citizen Kane? As beautifully as Welles shot it, it was all in the screenplay," says Paul Haggis.
42. Elaine May


Notable Scripts: A New Leaf (1971), Heaven Can Wait (1978), The Birdcage (1996), Primary Colors (1998)
Oscars: Nominated: Best Adapted Screenplay, Heaven Can Wait and Primary Colors.

By the time she penned Heaven Can Wait with Warren Beatty, May was already a comedy legend, having logged five years alongside Mike Nichols performing as the duo Nichols and May. The deadpan comedic timing she honed during that time was baked into all of her screenplays, including Tootsie, on which she did an uncredited polish. She hit her highest notes as a screenwriter with the script for Nichols's adaptation of La Cage Aux Folles, 1996's The Birdcage, but she was just as funny explaining the disastrous performance of 1987's Ishtar, which many say ended her directing career: "If all of the people who hate Ishtar had seen it, I'd be a rich woman." Says Kirsten "Kiwi" Smith: "I once had a meeting with Warren Beatty and he told me his 'friend Elaine' liked The House Bunny. I died. For me, she remains the untouchable goddess/screenwriter/comedienne."
43. Dalton Trumbo


Notable Scripts: Roman Holiday (1953), Spartacus (1960), Exodus (1960), Johnny Got His Gun (1971)
Oscars: Nominated: Best Adapted Screenplay, Kitty Foyle. Won: Best Adapted Screenplay, Roman Holiday; Best Story, The Brave One.

Today, Trumbo is more famous for what happened to him — a ten-month prison sentence and a decade on the blacklist for refusing to testify about Communist infiltration of Hollywood to the House Un-American Activities Committee — than for his actual writing. That's a shame. While his political stand was admirable, the work was great, too. Trumbo won Oscars for writing both the effervescent romance Roman Holiday and the bullfighting melodrama The Brave One, though, because of the blacklist, both were credited to others. (He received The Brave One trophy shortly before his death; his widow got the Roman Holiday one in 1993.) He wrote Spartacus too, which gave us one of the most famous endings in film. And, as anyone who's seen the Bryan Cranston biopic knows, he did it all from his bathtub. Says Terence Winter: "[He is here] for Spartacus, and everything that came before and since."
44. Frank Pierson


Notable Scripts: Cool Hand Luke (1967), Dog Day Afternoon (1975), A Star Is Born (1976) Presumed Innocent (1990)
Oscars: Nominated: Best Adapted Screenplay, Cat Ballou and Cool Hand Luke. Won: Best Original Screenplay, Dog Day Afternoon.

Frank Pierson gave us some of the most memorable characters of the New Hollywood era, from a people-pleasing criminal who robs a bank to fund his partner's sex-reassignment surgery to a vicious warden who utters one of the most famous lines in '60s cinema: "What we've got here is failure to communicate." (Fearing the line was too worldly for the character, he came up with a backstory that included criminology courses.) Pierson, who died in 2012, never stopped working: He taught at USC, co-founded the Sundance Screenwriters Lab, and consulted on both Mad Men and The Good Wife well into his 80s. "His script for Dog Day Afternoon is an example of when dialogue becomes music," says David Gordon Green.
45. Robert Benton


Notable Scripts: Bonnie and Clyde (1967), Superman (1978), Kramer vs. Kramer (1979), Nobody's Fool (1994)
Oscars: Nominated: Best Original Screenplay, Bonnie and Clyde and The Late Show; Best Adapted Screenplay, Nobody's Fool. Won: Best Adapted Screenplay, Kramer vs. Kramer; Best Original Screenplay, Places in the Heart.

Robert Benton demands a lot from his audience. His best scripts keep you wondering about your own allegiance to his anti-heroes, whether they're the titular bandits in Bonnie and Clyde, the divorcing parents in Kramer vs. Kramer, or Paul Newman's responsibility-dodging drifter in Nobody's Fool. (He could also do pure goodness, as Superman proved.) A former art director at Esquire, Benton wrote movies filled with a unique sense of energy, likely due to the fact that he learned how to write not from literature, but from watching the French New Wave. (Bonnie and Clyde was Benton and co-writer David Newman's self-conscious attempt to write "an American New Wave film.") Benton's scripts didn't just reflect the times — they were the times. "The script for Bonnie and Clyde, which Benton wrote with David Newman, forged a new era in screenwriting," says Mark Bomback. "But Benton's screenplays for Kramer vs. Kramer and Nobody's Fool are for me touchstones for how to write big emotional moments that pull at your heartstrings without false sentimentality."
46. John Huston


Notable Scripts: The Maltese Falcon (1941), The Treasure of the Sierra Madre (1948), The African Queen (1951), The Man Who Would Be King (1975)
Oscars: Nominated: Best Original Screenplay, Dr. Ehrlich's Magic Bullet; Best Adapted Screenplay, The Maltese Falcon, The Asphalt Jungle, The African Queen, Heaven Knows, Mr. Allison, and The Man Who Would be King. Won: Best Adapted Screenplay, The Treasure of the Sierra Madre.

Huston lived a full and fascinating life beyond the bounds of Hollywood, as a painter and boxer, which perhaps accounts for his artful and assured handling of themes like religion, criminality, and the situational meaning of truth in his work. He pushed noir into emotionally complex territory with The Asphalt Jungle, portraying the ragtag group of criminals through a sympathetic lens. And he created the template for Humphrey Bogart's entire onscreen image with the propulsive The Maltese Falcon, a noir so vital that all others have lived in its shadow ever since. "Wowie-kazowie, did Huston write a boatload of great movies," says Scott Alexander. "World-weary, smart, and funny. Did anybody write sass for Bogart better than he did?"
47. Cesare Zavattini


Notable Scripts: Shoeshine (1946), Bicycle Thieves (1948), Miracle in Milan (1951), Yesterday, Today and Tomorrow (1963)
Oscars: Nominated: Best Original Screenplay, Shoeshine, Bicycle Thieves, and Umberto D.

One of the absolute giants of world cinema in any profession, Zavattini was the most important creative figure in the development of Italian Neorealism. His collaborations with director Vittorio De Sica — Shoeshine, The Bicycle Thieves, Miracle in Milan, Umberto D., and more — were masterful, poignant looks at the lives of the poor, the downtrodden, the people that Italian society had left behind. The seismic importance of these works cannot be overstated: Their influence reached far beyond the country's borders, inspiring other filmmakers around the world — from Satyajit Ray in India to Ousmane Sembene in Senegal to Tony Richardson in Britain — to point their cameras at the everyday reality around them. Zavattini not only wrote many of the key neorealist films; as a noted critic and novelist, he was also the central thinker for the movement, helping outline its tenets and principles. But ultimately, the writer's true genius lay in his ability to take his fascination with ordinary life and translate it into compelling drama through vivid, relatable characters, suspenseful situations, and moments of profound pathos. This was harder than it looked; he once said that creating a realistic film took just as much imagination as a fantasy film. That's one of the reasons that these films traveled so well. Even Hollywood was blown away; the Academy gave its first Best Foreign Film award to Shoeshine; two years later, they gave it to Bicycle Thieves. "Zavattini was a neorealist master whose work with director Vittorio De Sica created poetry out of the common man," says Larry Karaszewski.
48. Norman Wexler


Notable Scripts: Joe (1970), Serpico (1973), Saturday Night Fever (1977), Staying Alive (1983)
Oscars: Nominated: Best Original Screenplay, Joe; Best Adapted Screenplay, Serpico.

Norman Wexler was a New Yorker as dyed in the wool as Woody Allen or Sidney Lumet: Are there more "New York" films than Saturday Night Fever and Serpico? (He was actually from Detroit, and lived in Connecticut.) Ideologically, his scripts are all over the map, but movies like the hippie-killing fantasy Joe and the slave exploitation flick Mandingo share a fundamental lack of inhibition. Tragically, Wexler's life was plagued by mental illness, leading to violent episodes with his family and an arrest and brief prison term after threatening the life of President Nixon in 1972. His daughter once wrote "my father's sudden explosions into madness were a recurring nightmare, happening every two years or so and lasting three to five months." He died of a heart attack in 1999 at the age of 73. "Mandingo is one of the reasons I became a filmmaker," says Lee Daniels. "Norman Wexler's audacity dared me to write."
49. Charlie Chaplin


Notable Scripts: The Gold Rush (1925), City Lights (1931), Modern Times (1936), The Great Dictator (1940)
Oscars: Nominated: Best Original Screenplay, The Great Dictator and Monsieur Verdoux.

Was Chaplin Hollywood's first auteur? Hired on contract from vaudeville in his early '20s, Chaplin chafed at the dumb roles film directors gave him, so he created his own. He invented his Tramp character in 1914 and began writing and directing shorts for him later that year. Soon after, he had signed with a new studio and was writing every bit that he did, which he'd continue to do for decades, producing classic after classic after classic, from The Gold Rush to City Lights to Modern Times to of course The Great Dictator, setting the template for comedians turned social critics for generations to come. "It's a curious paradox that one of our greatest screenwriters made silent films," says Gary Ross. "But it also underscores what screenwriting really is: the careful construction of an immersive and realized experience. Is it a visual medium? Not entirely. But it's not a verbal one either. Film has the opportunity to present a sublime truth in front of you — unanticipated but instantly recognized. No one understood this better than Chaplin: Elegantly twirling the shoelace from his boiled shoe as if it was pasta; rising out of a manhole holding a red flag as an entire communist parade appears behind him, making him their standard-bearer; perhaps my favorite: eating a child's hot dog over the shoulder of his preoccupied mother as she holds him to her chest. Chaplin worked with methodical preparation. It takes enormous planning to be effortless. Screenwriting takes many forms; not all of it with a cup of coffee in the morning at your keyboard."
50. Waldo Salt


Notable Scripts: Midnight Cowboy (1969), Serpico (1973), The Day of the Locust (1975), Coming Home (1978)
Oscars: Nominated: Best Adapted Screenplay, Serpico; Won: Best Adapted Screenplay, Midnight Cowboy; Best Original Screenplay, Coming Home.

Waldo Salt's screenwriting career ranges from uncredited work on 1937's glamorous, Dorothy Arzner–helmed, Joan Crawford–starring film The Bride Wore Red to the barbed, machismo-drenched movies that defined New Hollywood in the late 1960s and '70s (Midnight Cowboy and Serpico, among others). Few screenwriters have a career this long-ranging, which is a testament to Salt's versatility, highly engaging character work, and his ability to speak to whatever time in which he was writing in ways that felt natural and unforced. Salt's writing is even more impressive considering that he was working during some of the most fascinating and complex times in Hollywood history: In 1951, he was blacklisted for his refusal to testify in front of House Committee on Un-American Activities; after writing under various pseudonyms for several years, he righted the ship and soon won Oscars for Midnight Cowboy and Coming Home. Decades later, the Waldo Salt Screenwriting Award is handed out at Sundance each year to the best screenwriters in the business. Salt's career is not only fascinating to study on an artistic level, but also indicative of a screenwriter's place in Hollywood's ecosystem: No matter how successful they are, writers are always in a very precarious position when it comes to power. "Salt was perhaps the last screenwriter to get away with real subtlety, subtext, and delicacy on larger budgets," says Phyllis Nagy. "He was a giant."
51. Melissa Mathison


Notable Scripts: E.T. the Extra-Terrestrial (1982), Twilight Zone: The Movie (1983), Kundun (1997), The BFG (2016)
Oscars: Nominated: Best Original Screenplay, E.T. the Extra-Terrestrial.

In 1981, the working subtitle of Melissa Mathison's E.T. The Extra-Terrestrial was A Boy's Life. This is actually the essence of E.T.: a story of how one boy (and ultimately, each of us) can still experience magic during a time of great loss. Mathison not only crafted a superb alien movie for director Steven Spielberg, she wrote cinema's most compelling movie ever about childhood — a subject she also explored beautifully in The Black Stallion, The Indian in the Cupboard, Kundun, and her final script, also with Spielberg, The BFG, based on Roald Dahl's novel. After her passing in 2015 from cancer, the director eulogized Mathison not so much as a writer, but rather, as an immersive storyteller who encouraged him to revisit a technique for BFG that they'd used on the set of E.T. "She said, 'Why don't you leave your script at home and just focus on the day's work?'" Spielberg recalled. "So she wrote out the day's work on three-by-five cards, and printed the cards and gave me a copy. 'If you really need to see the script, the continuity person is sitting just over there.' " Says Aline Brosh McKenna of Mathison's inclusion on this list: "In E.T., she wrote one of the all-time best screenplays."
52. Pedro Almodóvar


Notable Scripts: Women on the Verge of a Nervous Breakdown (1988), All About My Mother (1999), Talk to Her (2002), Volver (2006)
Oscars: Won: Best Original Screenplay, Talk to Her.

Few writers match Pedro Almodóvar's dedication to the richness of mood, the texture of the worlds his characters move through, and the contradictory nature of humanity itself. His work can be self-reflexive and sprawling (Broken Embraces), grotesque (The Skin I Live In), dense feasts of the senses (Talk to Her), and tender (Julieta). His scripts provide no easy answers, exploring dark corners of the human psyche with irreverence, glamour, and panache; his films feel fresh and challenging, particularly when it comes to detailing the nature of desire. Almodóvar's influences are just as far-ranging as his themes: Alain Delon, telenovelas, classic Hollywood works like All About Eve. What does unite much of Almodóvar's work — and makes him one of our most indelible male screenwriters — is his interest in the contradictions, yearnings, and emotional realities of women. "Almodóvar, like Woody Allen and the Coen brothers, has managed to write beautiful scripts across a variety of genres," says Zak Penn. "The style of his films sometimes hides the brilliance of his story construction."
53. Alfonso Cuarón


Notable Scripts: Y Tu Mamá También (2001), Children of Men (2006), Gravity (2013)
Oscars: Nominated: Best Original Screenplay, Y Tu Mamá También; Best Adapted Screenplay, Children of Men.

The trouble with evaluating Cuarón as a screenwriter is that he's so damn good at collaboration, and all of the features he's written are duo projects, often with family members like his brother Carlos (Sólo con tu pareja, Y Tu Mamá También) and his son Jonás (Gravity). (Children of Men has five credited writers but was mostly penned by Cuarón and Tim Sexton.) Nevertheless, there are certain through lines that suggest his writerly passions: the frailty of life, intimate bonds formed by crisis, empathy's necessity to survival, and naturalistic dialogue that almost feels plucked from a documentary. "I am a huge fan of high tension rooted deeply in the psyche, and Cuarón is a master at this," says Emily V. Gordon. "Watching his movies gives me the best panic attacks."
54. Harold Ramis


Notable Scripts: Caddyshack (1980), Ghostbusters (1984), Groundhog Day (1993), Analyze This (1999)
Oscars: None.

Ramis not only wrote Ghostbusters but co-starred as weirdo scientist Egon Spengler, mirroring his real-life niche as the goofball intellectual of his sketch-comic peer group. Without him, the dominant style of '80s comedy — fratty but subversive, packed with punch lines but heavily character-based — might not have existed. Ramis excelled at writing jokes and banter in the voice of his cast members, making improv-bred comedians sound so much like themselves they barely had to improvise. (It helped that his regulars included Dan Aykroyd and Bill Murray, who knew a few things about timing.) His sense of structure and story matured immensely from the early days (Stripes, Caddyshack, Animal House) to Ghostbusters and Groundhog Day, the films critics most admired. (Ramis directed the second, signaling his creative peak and arguably Murray's, too.) But there's something indelible about those early wacky rambles, which reek of male potty humor but also of contempt for Reaganite authority. "He wrote the movies that defined my youth — a comedic master," says Judd Apatow.
55. Ingmar Bergman


Notable Scripts: The Seventh Seal (1957), Wild Strawberries (1957), Persona (1966), Fanny and Alexander (1982)
Oscars: Nominated: Best Original Screenplay, Wild Strawberries, Through a Glass Darkly, Autumn Sonata, Cries and Whispers, and Fanny and Alexander.

To include Bergman on a list of cinema's greatest screenwriters both makes perfect sense and perpetuates a common myth — namely, that he was a writer first and a director second. Let's be clear: Bergman's contributions to the visual language and style of filmmaking are perpetually underrated. But his influence as a writer was undeniably seismic. With films like The Seventh Seal, Wild Strawberries, The Virgin Spring, and the insane run of masterpieces he made throughout the 1960s and much of the '70s, Bergman proved that one could tackle deep, metaphysical subjects on film and still find an audience — and transformed world cinema in the process. (Of course, there is no Manhattan or Crimes and Misdemeanors without Bergman. There's also no 2001: A Space Odyssey, or Stalker, or Ordinary People, or Last House on the Left.) His ability to work similar themes over and over again in his films — often with the same rotating cast of actors — also offered an example of a working style many others (including his most notorious devotee, Woody Allen) have tried to emulate. Through the ideas that he explored in his films — our place in the universe, the silence of God, the subtle power of influence and identity — and the way he explored them, Bergman pointed several generations of filmmakers toward an engagement with the biggest questions of our time. Frankly, we could use a couple more like him today. "The best of Ingmar Bergman's screenplays journey not outward, but inward. His subject is the human heart, which he mercilessly exposes and breaks down until there is nothing left but the soul, the starkly existential. What makes him unique among the greatest screenwriters is that he was not a child of the cinema," says Allison Burnett. "Rather, with his rich language and towering moral sensibility, he was the descendent of Ibsen, Chekhov, and Strindberg."
56. Herman J. Mankiewicz


Notable Scripts: The Man I Love (1929), The Wizard of Oz (1939), Citizen Kane (1941), The Pride of the Yankees (1942)
Oscars: Nominated: Best Adapted Screenplay, The Pride of the Yankees. Won: Best Original Screenplay, Citizen Kane.

When Herman J. Mankiewicz first met Orson Welles he was, to put it mildly, a mess. As historian Otto Friedrich notes in his treatise on 1940s Hollywood, City of Nets, Mankiewicz was "jobless, penniless, hung over, and imprisoned in a plaster cast from hip to ankle." But from their first meeting a collaboration would bloom that led to one of the most infamous and potent films in Hollywood history, Citizen Kane. While Welles and Mankiewicz fought over credit for the screenplay, it couldn't have existed without their working together. Mankiewicz was first a newspaperman acting as a Berlin correspondent for the Chicago Tribune as well as a drama critic for The New Yorker. His knowledge of this landscape led to much of the touching particulars used in Citizen Kane to construct the megalomaniac at its center. But Mankiewicz's career stretches far beyond Citizen Kane. He was at the height of his prowess through the 1920s and 1930s (with much of his work going uncredited) including Dinner at Eight, Dancers in the Dark, and uncredited input on a little film called The Wizard of Oz. His humor was sleek, his satire bracing, his handling of character steadfastly nuanced. Mankiewicz embodied a sparkling levity that he made look easy, which embodied a signature of Hollywood at the time that is sorely missed. "Any writer who worked on both Citizen Kane and The Wizard of Oz has to be on this list," says Stephen Chbosky.
57. Alvin Sargent


Notable Scripts: Paper Moon (1973), Julia (1977), Ordinary People (1980), Unfaithful (2002)
Oscars: Nominated: Best Adapted Screenplay, Paper Moon. Won: Best Adapted Screenplay, Julia; and Ordinary People.

The two-time Oscar winner once lamented his inability to write an anti-hero like Paul Newman's character in Cool Hand Luke:  "I'm a nice guy," he said. Maybe, but he consistently demonstrated a fascination with human beings, and how their relationships with one another can sometimes bring happiness or despair: 1973's Paper Moon (based on the Joe David Brown novel) captured the essence of a father-daughter bond; 1977's Julia, which won three Academy Awards, examined the friendship between the title character and writer Lillian Hellman.Three years later, Sargent adapted Judith Guest's novel Ordinary People, turning it into one of the quintessential family drama, which Oscar-nominated screenwriter Billy Ray (Captain Phillips) called "the most perfect monster movie ever written." Since then, Sargent has helped enrich the interpersonal dynamics in romantic melodramas (Unfaithful) and superhero movies (The Amazing Spider-Man 2). Sometimes, nice guys finish first. "Gambit, Paper Moon, Straight Time — he can do it all. Funny, clever and deadly serious; a smart body of work," says Larry Karaszewski.
58. Barry Levinson


Notable Scripts: High Anxiety (1977), Diner (1982), Sleepers (1996), Avalon (1990)
Oscars: Nominated: Best Original Screenplay, … And Justice for All, Diner, and Avalon.

Levinson, like Woody Allen before him, began his career writing jokes for variety shows, which led to a partnership with Mel Brooks, with whom he co-wrote High Anxiety and Silent Movie. But like Allen, he had an ambition (and a sentimental streak) that satire wouldn't satisfy. Thus, with Diner, his directorial debut, he laid the groundwork for dozens of wistful, the-way-we-were boomer comedies that mined the gap between the people we thought we'd become and the ones we actually did. And let's not forget: He did uncredited work on Tootsie. "He is the screenwriter who quietly influenced modern comedy and screenwriting more than almost anyone," says Judd Apatow. "Diner is the template for everything, from Tarantino's work to Seinfeld."
59. Ben Hecht


Notable Scripts: Scarface (1932), Spellbound (1945), His Girl Friday (1940), Notorious (1946)
Oscars: Nominated: Best Adapted Screenplay, Viva Villa!, Wuthering Heights; Best Original Screenplay, Angels Over Broadway, Notorious. Won: Best Story, Underworld and Scoundrel.

Hecht was famously brought to Hollywood by a telegram from Herman J. Mankiewicz coupled with an offer from Paramount Pictures: "Millions are to be grabbed out here and your only competition is idiots." A former reporter from Chicago, he moved through many genres, bringing intelligence and detail to his work. One of his greatest gifts was undoubtedly his dialogue, which was tough, sly, and brimming with panache. This attracted directors like Ernst Lubitsch, Howard Hawks, and producers like David O. Selznick who hired Hecht for (ultimately uncredited) work on Gone With the Wind. Hecht brought wit to gangster films and noir like Notorious, had a hand in definitive screwball comedies including His Girl Friday and Monkey Business, and injected bracing emotional truth into action-adventure films like Gunga Din. Says Terence Winter: "He is here for the original Scarface — and his other 165 credits."
60. David Lynch


Notable Scripts: The Elephant Man (1980), Blue Velvet (1986), Twin Peaks: Fire Walk with Me (1992), Mulholland Drive (2001)
Oscars: Nominated: Best Adapted Screenplay, The Elephant Man.

For a film auteur so steeped in mystery, David Lynch has let the public in on an awful lot of his creative process. In Catching the Big Fish, he describes his relationship to his often notoriously dark material thusly: "If you're an artist, you've got to know about anger without being restricted by it." Lynch's films stare into the abyss, but don't get sucked into it themselves, and as his characters delve into the rabbit hole — whether it be the underbelly of Lumberton, Los Angeles, or Twin Peaks — the ride can be as enlightening as it is terrifying. It's always a mark of impact when a director gets a term named for him — "Lynchian" has to be one of the more overused ones — but in Lynch's case it refers as much to his elementally off-kilter ear for dialogue and his often unforgettable characters. "There is, quite literally, nobody like David Lynch," says Scott Alexander. "He has devoted his life to putting the unconscious onscreen. The mind-bending collapsing of story, the melding of characters, the startling images; you enter a dream when you see one of his films. Mulholland Drive? Perfection!"
61. Peter Jackson, Philippa Boyens, and Fran Walsh


Notable Scripts: The Lord of the Rings: The Fellowship of the Ring (2001), The Lord of the Rings: The Two Towers (2002), The Lord of the Rings: The Return of the King (2003), The Hobbit: An Unexpected Journey (2012)
Oscars: Nominated: Best Adapted Screenplay, The Fellowship of the Ring; Won: Best Adapted Screenplay, The Return of the King.

It's still totally insane that anyone made a movie — let alone six movies — based on J.R.R. Tolkien's books. Never mind that you have to figure out a way to interpret the crazy creatures and lands Tolkien imagined. You also have to organize it so it makes sense, make all the hard-core fans happy, and keep it moving quickly enough that your average casual moviegoer is eager to hand over 15 bucks to watch 10 hours of your childhood obsession. The key — the only way New Line knew it could work — was the meticulous, intricate screenplay, written out of pure, unadulterated love. (And not just from husband-and-wife duo Jackson and Walsh.) What they produced ultimately feels as magical as the worlds it created. "I rewatch the Lord of the Rings trilogy every year and love it differently each time," says Kumail Nanjiani. "The sincerity, the scale, the blinding skill required in juggling hundreds of characters and hundreds of stories. It's a singular achievement in screenwriting."
62. Robert Zemeckis and Bob Gale


Notable Scripts: 1941 (1979), Back to the Future (1985), Back to the Future Part II (1989), Back to the Future Part III (1990)
Oscars: Nominated: Best Original Screenplay, Back to the Future.

By 1985, Robert Zemeckis and Bob Gale had collaborated on three movies that, decades later, they probably don't even remember. Their fourth would not suffer the same fate. Back to the Future, which Zemeckis directed, was a smash hit sci-fi comedy that launched Michael J. Fox to stardom, spawned two sequels and remains a part of the pop-culture Zeitgeist 30 years later. Not that anyone could have predicted it. The story of a time-traveling teenager was famously rejected by dozens of studios, some of which thought it wasn't nearly raunchy enough to gets teens excited. Finally, with the help of Steven Spielberg, Zemeckis and Gale got the movie made and followed it with two successful sequels, all of them relying on the wry humor of exceedingly relatable characters existing in a completely unrealistic world. Outside of Hill Valley, though, the partnership suffered: Their only post-BTTF collaboration was 1992's Trespass, a crime thriller starring Bill Paxton and Ice-T. "Robert and Bob's scripts are fizzy, intricate pop-culture delights," says Scott Alexander. "What fun!"
63. Scott Frank


Notable Scripts: Get Shorty (1995), Out of Sight (1998), Minority Report (2002), Logan (2017).
Oscars: Nominated: Best Adapted Screenplay, Out of Sight.

The two screenplays that Scott Frank considers his most uncharacteristic also, in some sense, contain the secret to his success. Jodie Foster's sensitive child-genius drama Little Man Tate was one of the writer's first produced works; years later, after he'd been nominated for an Oscar and become one of Hollywood's most sought-after scribes, he also wrote the screenplay for the life-with-a-dog weepie Marley & Me. Neither of these movies are close to being Frank's best work. (That would be Out of Sight. Or Minority Report. Or Logan. Or Get Shorty. Or …) But they embody his ease with emotions. And combining this kind of sincerity with the tight, gemlike precision of genre storytelling is what has made Frank so important: the quiet yearning that runs through Out of Sight's sparkling repartee and twisty plot; the dark fairy tale–like mystery that slowly reveals itself through the breakneck chases of Minority Report; the demented coming-of-age Western that Logan's superhero-in-twilight tale transforms into. That ability to find the earnest core of his characters, combined with his deft handling of structure, has turned Frank into one of the film industry's sharpest working scribes. (He's also a damn good director, too, as evidenced by A Walk Among the Tombstones and his underrated debut The Lookout.) "Frank is an expert marksman of a screenwriter, consistently building fantastic characters within genre," says Kirsten "Kiwi" Smith. "He has evolved as studio needs have evolved from dramas to tentpoles. He crafts classy, high-level, character-driven hits."
64. Judd Apatow


Notable Scripts: The 40-Year-Old Virgin (2005), Knocked Up (2007), Funny People (2009), This Is 40 (2012)
Oscars: None.

"Without writing, I would never have been able to make it in this world." Judd Apatow's lovably shaggy romantic comedies may lack the life-or-death urgency of that 2015 proclamation from the writer-director, but there's nonetheless a powerful candor to his movies; a sense of a filmmaker speaking directly to his audience in a secret language they share. Of course, part of Apatow's impish genius is that this shared language often consists of terrific stoner jokes, brilliant back-and-forth bro banter, and inspired bits of gender-neutral sexual humiliation. Apatow started out writing screenplays for others before directing his own, and in classics like The 40-Year-Old Virgin and Knocked Up, he's captured modern dude-ness in all its arrested development and guarded sentimentality. The heir apparent to James L. Brooks and Cameron Crowe, Apatow navigates the tricky middle ground between comedy and drama, landing in the realm of the great humanist filmmakers, who see life as something worth laughing and crying about in equal measure. "I'm a little biased here, but the man essentially invented a new form of character-driven comedy," says Emily V. Gordon. "He is the master of squeezing every single laugh out of a scene."
65. Richard Linklater


Notable Scripts: Dazed and Confused (1993), Before Sunset (2004), Before Midnight (2013), Boyhood (2014)
Oscars: Nominated: Best Adapted Screenplay, Before Sunset and Before Midnight; Best Original Screenplay, Boyhood.

For the duration of his singular career, Linklater has simply done things his own way, precisely how he wants them. Slacker ushered in a new era of independent film, and Linklater's stayed doggedly independent since, essentially creating his own film community in Austin, Texas. He's written experimental animation films (Waking Life), riotous comedies (Dazed and Confused), intense character studies (The Before trilogy), and, of course, films that took more than a decade to make (Boyhood) — and he's always done it in his own style and on his own time, even when he played the Hollywood game. This is not to say Linklater has never changed: There is a wisdom and comfort in his recent work, an old dog not afraid to learn some new tricks. Turns out the slacker was the ultimate professional the whole time. "When all is said and done, between Boyhood, the Before series, his animation, Dazed, Slacker, Everybody Wants Some, Linklater may tell us more about what it means to be human than any storyteller of his generation," says Jason Reitman.
66. Wes Anderson


Notable Scripts: Rushmore (1998), The Royal Tenenbaums (2001), Moonrise Kingdom (2012), The Grand Budapest Hotel (2014)
Oscars: Nominated: Best Original Screenplay, The Royal Tenenbaums, Moonrise Kingdom, and The Grand Budapest Hotel.

"I've never had a movie I didn't believe in," Wes Anderson said in 2012, "and I've never had any sense before the movie opens how it might do." Because he's so well-known for his dollhouse-precise productions — elegant fonts on the title cards, ornate designs for the costumes — Anderson is somewhat underrated as a writer, continually exploring the messiness of family and romance in stories that are droll, novelistic, and unexpectedly emotional. And for a filmmaker so interested in the bonds between people, it's appropriate that he's often worked with co-writers. (Everyone from Owen Wilson to Noah Baumbach has collaborated with him.) Anderson's movies are always guided by his particular eye for the offhand detail and the telling character quirk but, most important, they're connected by his faith in a vision that balances optimism and heartbreak. We believe in his movies because we feel the love and care he puts into every page. "Wes Anderson has created a world all his own," says Judd Apatow. "His films have brought me endless pleasure."
67. Jay Presson Allen


Notable Scripts: Marnie (1964), The Prime of Miss Jean Brodie (1969), Cabaret (1972), Lord of the Flies (1990)
Oscars: Nominated: Best Adapted Screenplay, Cabaret, Prince of the City.

In 1982, Jay Presson Allen outlined her writer's ethos as follows: "The trick in adapting is not to throw out the baby with the bathwater. You can change all kinds of things, but don't muck around with the essence." Allen executed dozens of skillful, faithful adaptations, including The Prime of Miss Jean Brodie (1969), her hit stage version of Muriel Spark's 1961 novel, and screenplays for Alfred Hitchcock's Marnie (1964), Bob Fosse's Cabaret (1972), and Sidney Lumet's Prince of the City (1981). One of few women working as a writer in the 1960s and '70s, Allen also created landmark roles for female actors, including Brodie's Vanessa Redgrave, Funny Lady's Barbra Streisand, and Cabaret's Oscar winner, Liza Minnelli. Allen worked more quietly later in her career, adapting William Golding's novel Lord of the Flies under the name Sarah Schiff and doing uncredited work on David Mamet's script for The Verdict starring Paul Newman. "She wrote for Hitchcock, Lumet, and Fosse and made the boys' club all the better for it. Cabaret is my favorite movie musical ever," says Stephen Chbosky.
68. Steven Spielberg


Notable Scripts: Close Encounters of the Third Kind (1977), Poltergeist (1982), A.I. Artificial Intelligence (2001).
Oscars: None.

Though his sensibility and fingerprints are on every single one of his films, Spielberg has only one solo screenplay credit: Close Encounters of the Third Kind. It still feels like his most personal film, the purest expression of his worldview — it's as expansive, imaginative, and optimistic as anything he's ever done. (It may be the most humanist film to ever climax with the arrival of an alien spaceship.) And his most recent screenplay work was as audacious as anything he's ever done: Attempting to merge his sensibility with Stanley Kubrick's — perhaps his emotional opposite — on A.I. Artificial Intelligence. And you know what? It works. "Though Steven Spielberg doesn't consider himself a writer, Close Encounters and A.I. put him in the pantheon on their own," says Zak Penn. "He has the advantage of being Steven Spielberg, so he doesn't have to worry about whether the director will screw up his script. His visual style is as firmly wedded to story as anyone who's ever worked in cinema. As a screenwriter, you have to appreciate that."
69. Sofia Coppola


Notable Scripts: The Virgin Suicides (1999), Lost in Translation (2003), Marie Antoinette (2006), The Beguiled (2017)
Oscars: Won: Best Original Screenplay, Lost in Translation.

It's become increasingly difficult to parse Coppola's scripts from her filmmaking; as with Quentin Tarantino, it's hard to imagine anyone else directing her screenplays. This is because Coppola's writing, like her visual style, is pitch-perfect when it comes to evoking moody naturalism. From her 1999 debut, The Virgin Suicides, through 2017's Cannes-winning — and her most (unintentionally) controversial work to date — The Beguiled, Coppola's writing has become unflinchingly consistent in tone and point of view: meditative, ethereal, opaque, and melancholic. It's hard to think of another writer working today who's better at blending narrative and existential angst. "Sofia is a master of aesthetic; such a unique and visual storyteller of incredibly complex female protagonists," says Zoe Lister-Jones. "Screenwriting like hers, which is so distinct in its visual elements, often impresses me the most; the most poignant moments take place in the spaces in between."
70. John Logan


Notable Scripts: Gladiator (2000), The Last Samurai (2003), The Aviator (2004), Rango (2011)
Oscars: Nominated: Best Original Screenplay, Gladiator; Best Original Screenplay, The Aviator (2004); Best Adapted Screenplay, Hugo (2011).

John Logan goes so big when he writes, it's hard to imagine that he's ever had a small-scale idea. That's not to say he sets up massive spectacles estranged from a warmer human element, though. His scripts for Gladiator, The Aviator, and Hugo balance a taste for sheer epic grandeur with a deep sympathy for strugglers thrust into extraordinary (and extraordinarily demanding) circumstances. But what's kept his work exciting is his ability to bend other people's material to his own thematic will. Whether working with Shakespeare or Sondheim or James Bond or Xenomorphs, Logan knows how to mine a fascinating idea or two from what could easily be a cut-and-dry adaptation job or franchise gig. He makes blockbusters for the adventurous, thinking moviegoer, who appreciates a bit of self-doubt in 007 or homoerotic tension between two Michael Fassbender–played robots. "Logan moves effortlessly from genre to prestige film, from screen to stage," says Zak Penn. "He can literally write anything."
71. Guillermo Arriaga


Notable Scripts: Amores Perros (2000), 21 Grams (2003), The Three Burials of Melquiades Estrada (2005), Babel (2006)
Oscars: Nominated: Best Original Screenplay, Babel.

A decade ago, Guillermo Arriaga and Alejandro González Iñárritu, the screenwriter-director team behind Amores Perros, 21 Grams, and Babel, had a seismic public fight that turned on an elemental question: When the writer is not the director, who is the real auteur? Iñárritu reportedly banned Arriaga from Babel's Cannes premiere and later called his scripts "technical shit." Arriaga countered that their loose trilogy owed everything to his intricate narrative mosaics, which probed the boundaries that divide cultures and species from each other and the living from the dead. Just before Babel, Arriaga wrote Tommy Lee Jones's very good modern Western The Three Burials of Melquiades Estrada. Maybe Arriaga just needs time to develop into a director worthy of his own writing. Or maybe the partnership was inimitable, a temporary marriage of egos that helped lead the 21st-century Mexican film Renaissance. "Arriaga didn't invent the device of interrelated stories, but in the trilogy of films he wrote for Iñárritu he employed it in such a way that it felt totally reinvented," says Mark Bomback.
72. Christopher McQuarrie


Notable Scripts: The Usual Suspects (1995), Jack Reacher (2012), Edge of Tomorrow (2014), Mission: Impossible – Rogue Nation (2015)
Oscars: Won: Best Original Screenplay, The Usual Suspects.

There was a period in the late 1990s when just about everybody had The Usual Suspects on their list of the greatest scripts ever written. Bryan Singer's indie smash, which won McQuarrie a Best Original Screenplay Oscar, reimagined the crime thriller and made twist endings a whole thing again. McQuarrie's ability to draw characters with unusually witty dialogue, his talent for engineering elaborate plots, and his savvy treatment of motivation — these were already in fine evidence in that early success. And those same elements mark the screenplays to some of his later films, including Singer's Valkyrie and X-Men (the latter of which he did uncredited work on, helping revolutionize the superhero movie in the process), and his own directorial efforts such as The Way of the Gun, Jack Reacher, and Mission: Impossible – Rogue Nation. Not all of these movies were hits, but they have all helped to make McQuarrie the kind of screenwriter whose name in the credits immediately makes discerning viewers take notice. "The Usual Suspects is one of my favorite noir films of all time," says Stephen Chbosky. "Absolutely great puzzle-building and dialogue."
73. Jane Campion


Notable Scripts: Sweetie (1989), The Piano (1993), Holy Smoke (1999), Bright Star (2009)
Oscars: Won: Best Original Screenplay, The Piano.

"The voice you hear is not my speaking voice, but my mind's voice." That's the opening line of Jane Campion's Oscar-winning script for 1993's The Piano, but it could also be the mission statement for her own writerly existence. The New Zealander specializes in the outrageously difficult trick of making characters' interior narratives legible onscreen, from Geneviève Lemon's emotionally unstable remote character of her feature debut Sweetie, to Holly Hunter's mute heroine in The Piano, to Kate Winslet's deprogrammed cult member in Holy Smoke!  "Jane is on this list for how she can connect you to a character in an intimate way," says Sofia Coppola.
74. Horton Foote


Notable Scripts: To Kill a Mockingbird (1962), Tender Mercies (1983), The Trip to Bountiful (1985), Of Mice and Men (1992)
Oscars: Nominated: Best Adapted Screenplay, The Trip to Bountiful; Won: Best Adapted Screenplay, To Kill a Mockingbird; Best Original Screenplay, Tender Mercies.

Though mostly known as a playwright, Horton Foote originally achieved success as one of the seminal writers of one-hour dramas during the first golden age of TV, in the 1950s and '60s. Which is odd, because Foote was a chronicler of small-town life, his tales filled with subtle longings, simmering regrets, and muted emotions – a far cry from the blistering works of fellow TV pioneers Rod Serling and Paddy Chayefsky. Foote became a mainstay of film after he won an Oscar for his script of 1962's To Kill a Mockingbird  — an adaptation that prompted even Harper Lee to praise his excisions and additions. Few writers over the years  — in any medium  — were more attuned to the cadences of small-town life, to its pettiness as well as its poetry. Foote won another Oscar for 1983's Tender Mercies, the delicate story of an alcoholic country-western singer, played by Robert Duvall (who'd made his screen debut as Boo Radley in Mockingbird) trying to mend his life. Foote was never one to take random gigs or to compromise his vision; he stuck to writing about the people and places he knew best, and he wound up doing it for almost 70 years, a career of startling longevity. "Horton Foote was the poet laureate of small-town America," says Allison Burnett. "He was a minimalist who conjured fleeting moments of pain, beauty, and grace. His adaptation of To Kill a Mockingbird is arguably the greatest literary adaptation in history."
75. Chris Columbus


Notable Scripts: Gremlins (1984), The Goonies (1985), Young Sherlock Holmes (1985), Nine Months (1995)
Oscars: None.

Chris Columbus will always be connected to John Hughes, and he's often thought of as secondary, even inferior to him. But it's worth noting that during their four years working together as filmmaking partners, Columbus dragged Hughes more toward his way of thinking than the opposite. Hughes was initially a bit of a satirist and a troublemaker — the fun of late-'80s Hughes movies were that they would upend traditional teen movie arcs while still reveling in them — but when he began to work with Columbus, specifically during Home Alone, he slowly drifted toward sentimentality and middlebrow-ism. That's always been Columbus's forte, and that's not an insult: His movies are always cheerful and optimistic, and usually with outcasts at their center. And while his Gremlins remains as quietly razor-sharp a satire of the commercialism of the holidays as Bad Santa, his heart was always with the underdogs; deep down, he's always a Goonie. Says Jordan Peele of Columbus's legacy: "He designed my childhood."
76. Gary Ross


Notable Scripts: Big (1988), Pleasantville (1998), Seabiscuit (2003), The Hunger Games (2012)
Oscars: Nominated: Best Original Screenplay, Big, Dave; Best Adapted Screenplay, Seabiscuit.

Gary Ross worked as a political speechwriter before moving to movies full-time, and his best work has the feel of an American fable. An ordinary man becomes the president of the United States. A horse raises the country's spirits during the Great Depression. A teenage girl from the backwoods takes a stand against an oppressive government. Even when he's dealing in the realm of fantasy, where 12-year-old boys are transformed into adults and teenage siblings get sucked into a 1950s television show, he keeps things grounded in emotions that are big, bold, and pure. To borrow an image from Pleasantville, Gary Ross paints in vibrant primary colors. "Dave is easily in my top five all-time favorites," says Mike Binder. "I watch it so often that my wife teases me every time it's on the screen in the den. He writes with so much heart and confidence. He's one of the best ever."
77. Leigh Brackett


Notable Scripts: The Big Sleep (1946), Rio Bravo (1959), El Dorado (1967), Star Wars: Episode V — The Empire Strikes Back (1980).
Oscars: None.

Though her nickname was "The Queen of Space Opera," few writers worked as seamlessly across different genres as Brackett. From noir (The Big Sleep) to John Wayne Westerns (Rio Bravo and El Dorado), Brackett destroyed any preconceptions by her male peers that women could only generate "feminine" stories. (Howard Hawks once famously said that Brackett was so good, "She wrote like a man.") An esteemed sci-fi novelist who started writing in her 20s, Brackett would go on to mentor a young Ray Bradbury, and later, was hand-selected by George Lucas to pen his sequel to Star Wars. She passed away in 1978 at 62, shortly after turning in her draft for The Empire Strikes Back; Lucas would go on to rewrite the script with Lawrence Kasdan, but he ultimately gave Brackett co-credit alongside Kasdan because, as some film scholars have opined, her core story beats survived. "She was one of our greatest genre masters," says Wesley Strick.
78. Lana and Lilly Wachowski


Notable Scripts: Bound (1996), The Matrix (1999), The Matrix Reloaded (2003), The Matrix Revolutions (2003).
Oscars: None.

Post-Matrix, the Wachowski siblings have gotten a bad rap. But few purveyors of popcorn material approach their work with as much humanity and emotional intelligence as they do. Even in their breakout indie film Bound is as sweet a love story as it is a smart little clockwork crime yarn. But the Wachowskis are filmmakers who think in big-budget scale because the themes they return to — heroes transcending a restrictive society, and tapping into their secret, quasi-mystical potential — are big-budget themes. The Matrix is the one point in their filmography where their world-building sensibility could be called "cool" at the time, after that — the family-first sports heroism of Speed Racer, the hyperbolic dystopia of V for Vendetta, the old-fashioned space operatics of Jupiter Ascending — they've been peddling big-hearted myths that are absolutely unafraid to be earnest. Few screenwriters in the past two decades have been as fearlessly inventive. "They are most famous for The Matrix, which was one of the best scripts I've ever read," says Zak Penn. "But they also deserve to be on this list for the quality of their scripts, regardless of their films. I read a draft of Assassins that was a great action movie, even if the final product wasn't. And the script for Cloud Atlas is also brilliant."
79. Monty Python (Graham Chapman, John Cleese, Terry Gilliam, Eric Idle, Terry Jones, Michael Palin)


Notable Scripts: Monty Python and the Holy Grail (1975), Life of Brian (1979), The Meaning of Life (1983).
Oscars: None.

It's hard to think of too many people in the history of cinema so devoted to the concept of silliness as the men from Monty Python. The troupe's trio of original films gave us a quest for the Holy Grail that climaxes with an attack from a killer rabbit, a retelling of the story of Jesus that includes a whirlwind visit from some space aliens, and a Catholic musical number about the preciousness of sperm cells. (And though they made it on this list for their film work, it's also worth mentioning that their TV show gave us the silliest walks ever put on screen.) But Python wasn't just about randomness for randomness's sake; they also paired it with a conceptual rigor few others could match. Maybe that's why, as Cleese recently argued, the group never quite had the influence on later comedians you might expect. When you're this much yourself, it's hard for imitators to latch on. "I don't care if they are improvised or carefully scripted, the Monty Python films feature some of the most literate, sophisticated scripts ever written," says Zak Penn. "The fact that they are some of the funniest films ever made is not up for discussion."
80. Lowell Ganz and Babaloo Mandel


Notable Scripts: Splash (1984), Parenthood (1989), City Slickers (1991), A League of Their Own (1992).
Oscars: Nominated: Best Original Screenplay, Splash.

Friends from their time working together on Happy Days, Lowell Ganz and Marc "Babaloo" Mandel followed Henry Winkler and Ron Howard to the movies with the morgue comedy Night Shift. It was the beginning of a fruitful collaboration with Howard; the pair would team up with Opie again on Splash, Parenthood, and EDtv. Their time in the sitcom trenches served them well: In the Howard films, as well as movies like City Slickers and A League of Their Own, they penned scripts with punch lines that sang ("I crap bigger than you!" "There's no crying in baseball!"), but that were also imbued with heart and, as they got older, a slight world-weariness. And their influence has been felt far beyond the films that bear their name: As two of Hollywood's most sought-after script doctors, Ganz and Mandel have written one-liners into everything from The Money Pit to Tooth Fairy. "You can't discuss giants of screenwriting without quickly getting into Ganz and Mandel," says Mike Binder. "Their scripts are as fun and easy to read as chocolate cake is to eat. Luckily, their filmmakers and actors didn't screw up their work: Most of their best films were made word-for-word exactly as they'd written them. Their lines are sharp, hilarious, and play much deeper than gags are supposed to play."
81. Martin Scorsese and Nicholas Pileggi


Notable Scripts: Goodfellas (1990), Casino (1995)
Oscars: Nominated: Best Adapted Screenplay, Goodfellas.

Scorsese has worked with a number of writers throughout his career, from Paul Schrader on Taxi Driver to Terence Winter on The Wolf of Wall Street. But his two films co-written with Nicholas Pileggi are arguably the peak of his career. The director had made gangster movies before, but Pileggi's journalistic bona fides added a level of care and authenticity to the projects. And it didn't hurt that they have the best tough-guy dialogue of the director's career. (Though The Departed comes close.) Scorsese and Pileggi's scripts are sometimes dinged for their reliance on voice-over, but these monologues teach us the language of the underworld: The characters speak of their amoral lives lovingly, and always with a tinge of regret. "For me, Goodfellas and Casino contain more quotable lines than the Bible," says Winter.
82. John Cassavetes


Notable Scripts: Faces (1968), A Woman Under the Influence (1974), Opening Night (1977), Gloria (1980).
Oscars: Nominated: Best Original Screenplay, Faces.

In the book on the making of his landmark 1974 film, A Woman Under the Influence, writer-director John Cassavetes said, "A script is a series of words strung together … When I first start writing there's a sense of discovery. In some way it's not working, it's finding some romance in the lives of people." Much of Cassavetes's strength comes from the space he gives his actors on set, particularly his wife and collaborator, the towering actress Gena Rowlands — but it all begins on the page, and in his scripts is a fine-tuned interest in the texture of the human experience, particularly the ways people emotionally crash into each other. "A lot of people discount the writing involved in films that are heavily improvised," says Zak Penn. "It's far more difficult than it seems, and while it's best known for its use in comedy (see: Christopher Guest) the best practitioners of dramatic improv are Cassavetes and Altman."
83. Robert Altman


Notable Scripts: McCabe & Mrs. Miller (1971), 3 Women (1977), Short Cuts (1993), Kansas City (1996).
Oscars: None.

Few writers could capture basic human phenomena like Robert Altman. As a director, he's famous for his ensemble pieces. But the films he wrote and co-wrote — particularly Quintet, 3 Women, and McCabe & Mrs. Miller — showed he could also find magic on a more intimate scale. Altman was always looking to unlock the universal mysteries inside individual people, whether it was Shelley Duvall's lonely single girl in 3 Women, or Warren Beatty's blustering entrepreneur in McCabe. His 1993 comeback Short Cuts was a sprawling character study that was as ambitious as it was relatable. "Altman didn't always write his own screenplays, but when he did, the results were his finest, most inspired and tonally precise works," says Mark Bomback.
84. Frank Darabont


Notable Scripts: The Shawshank Redemption (1994), The Green Mile (1999), The Mist (2007).
Oscars: Nominated: Best Adapted Screenplay, The Shawshank Redemption and The Green Mile.

Few screenwriters and novelists have had the kind of creative partnership like the one between Frank Darabont and Stephen King. Their relationship began in 1977, when the 20-year-old Darabont was one of the first students to get the right to film a King story for only $1. A few years later, King gave a more established Darabont an even better deal on the rights to his short Rita Hayworth and the Shawshank Redemption, charging him $5,000, but never cashing the check, allegedly skeptical that the mostly interior narrative of the short could be turned into a movie. (King later returned the check with a note: "In case you ever need bail money. Love, Steve.") Shawshank was followed by The Green Mile and later The Myst — all of which managed to efficiently streamline King's prodigious prose, while never losing the author's sense of supernatural (or, in the case of Shawshank, just natural) wonder. "How can Darabont not be on everyone's list?" says Mike Binder. "He wrote one of the best movies ever made in Shawshank, and he directed it, too."
85. David Webb Peoples


Notable Scripts: Blade Runner (1982), Unforgiven (1992), Twelve Monkeys (1995).
Oscars: Nominated: Best Original Screenplay, Unforgiven.

Certainly Blade Runner, Hero, and Twelve Monkeys are nothing to sneeze at, but Peoples would still be on this list if the only screenplay he'd ever written was the one for Unforgiven. Legend has it, Clint Eastwood first read that script in the early '80s, but waited until 1992 — when he was finally grizzled enough to play the Western's gone-to-seed anti-hero Bill Munny — to make it, and he shot it without changing a word. Ironically, that's a pretty tall backstory for a movie that so skillfully dismantles Western myths, including the ones about cowboys being able to shoot straight or mount horses on the first try, and especially the one about the disposability of a bounty hunter's prey: "It's a hell of a thing killing a man," says Munny to a younger accomplice before the film's final showdown. "Take away all he's got and all he's ever gonna have." "Two sci-fi classics: one noirish in Blade Runner, one screwball in Twelve Monkeys, plus a brilliant Western in Unforgiven. That's a genre hat trick to rival Leigh Brackett's résumé," says Wesley Strick.
86. Burt Kennedy


Notable Scripts: 7 Men From Now (1956), Ride Lonesome (1959), Comanche Station (1960), The Train Robbers (1973).
Oscars: None.

Hollywood is always looking for authenticity, for "real Americans." But you'd be hard-pressed to find more of an American Dude than Kennedy, a World War II Army lieutenant who won the Purple Heart, the Bronze Star, and the Silver Star. This personal history led to a taciturn nature that was the perfect fit for old 1950s Westerns, particularly those written for Randolph Scott. "My theory has always been to write a real small story against a big background," Kennedy said, a simple outline for essentially every great Western ever since. "I always thought that one secret of a good Western is that the leading man should be able to walk away at any point, but he chooses not to, and that's what makes him a hero," Kennedy also said. That's not just Westerns: That's the whole foundation of every studio movie we can remember. "His scripts, for so many iconic Westerns, are case studies in economic storytelling," says Mark Bomback.
87. Shane Black


Notable Scripts: Lethal Weapon (1987), Kiss Kiss Bang Bang (2005), Iron Man 3 (2013), The Nice Guys (2016).
Oscars: None.

The bad-boy enfant terrible of the '80s, Black hooked up with Joel Silver at the age of 24 to write Lethal Weapon — netting him a $250,000 deal at Warner Bros. — and became the face, for better or worse, of unhinged masculinity. Black reinvented himself, sort of amazingly, as one of the funniest and sharpest chroniclers of old-school male-bonding buddy pictures as he entered middle age. Kiss Kiss Bang Bang still has Black's dude-bro aesthetic, but it's now in the service of charm and a professional's sense of putting on a show: The kid has become the Establishment in the best possible way. His films, specifically The Nice Guys, all seem like throwbacks; out of their time, yet timeless. He should also write every piece of dialogue Robert Downey Jr. says, forever. "Shane Black might be the most influential writer of the last 30 years," says Zak Penn. "His blend of pulp, noir, and action predates Tarantino, and have influenced two generations of genre writers. Also, his scripts are notoriously good reads. I should know — my first script was a parody of his writing, and of course he was hired to rewrite it. That's Hollywood. He's also famous for wanting to kill Riggs in Lethal Weapon 2, then returning his fee when they didn't use his script. Crazy or brilliant — maybe both."
88. Charles Lederer


Notable Scripts: His Girl Friday (1940), Gentlemen Prefer Blondes (1953), Ocean's 11 (1960), Mutiny on the Bounty (1962).
Oscars: None.

"He treats me like a woman," Hildy Johnson tells her ex-husband Walter Burns about her new fiancé, to which he responds, "How did I treat you? Like a water buffalo?" Charles Lederer's script for His Girl Friday, which was based on Charles MacArthur and Ben Hecht's play The Front Page, is full of exchanges and one-liners that combine remarkably realistic rhythms with high levels of aspirational wit. Lederer had provided additional dialogue for the first 1931 adaptation of the play, and then got full credit for the second 1940 adaptation, in which director Howard Hawks suggested they flip Hildy's gender to make her a woman. (Lederer then reportedly suggested that they make Walter and Hildy divorcees.) Lederer, a former Hearst journalist, went on to write several other classic screwball comedies with and for Hawks, including The Thing From Another World, Monkey Business, and Gentlemen Prefer Blondes, as well as the classics Ocean's 11 (with Harry Brown) and Mutiny on the Bounty. "His Girl Friday is one of my favorite films of all time because it did that rare thing of actually elevating a great play," says Paul Haggis.
89. M. Night Shyamalan


Notable Scripts: The Sixth Sense (1999), Unbreakable (2000), Signs (2002), Split (2016).
Oscars: Nominated: Best Original Screenplay, The Sixth Sense.

Sure, you can knock Shyamalan for quality control and for maybe falling a bit too in love with his own legend. But there's no denying he's one of the master craftsmen of our age. There's a reason those famous twists work — they've been set up by a guy who knows script structure in his very bones. And in a world where even billion-dollar Marvel movies feel the need to wink at the audience, Shyamalan's unselfconsciousness is a welcome departure. To paraphrase Signs, he swung, and he swung hard. After a long slump, he's recently started connecting again with The Visit and Split, and if you've seen the latter, you know he's not done taking big swings. "M. Night Shyamalan has been doing him since The Sixth Sense," says Jordan Peele. "His movies pack the promise of a story you've never seen before in the thriller genre, which I've come to believe is the hardest."
90. Kenneth Lonergan


Notable Scripts: Analyze This (1999), You Can Count on Me (2000), Gangs of New York (2002), Manchester by the Sea (2016).
Oscars: Nominated: Best Original Screenplay, You Can Count on Me and Gangs of New York. Won: Best Original Screenplay, Manchester by the Sea.

In Kenneth Lonergan's writing, whether for film or the stage, you can sense a reverence for the way that people talk. His characters — estranged siblings in You Can Count on Me, an uncle and nephew in Manchester by the Sea — never take the easy route toward change. His long-delayed and fought-over masterpiece Margaret atomizes the experience of being a teenager, and remains all the better for the lulls and eddies of its plot. Lonergan is a capable collaborator — see his work on Analyze This or Gangs of New York — but as a voice of his own, he has a way of unravelling film writing into something intimately familiar, yet still moving and strange. "Kenneth Lonergan is the gold standard for character and dialogue," says Mark Heyman. "I can't think of any other writer who can plumb the pits of grief and regret while still maintaining a sense of humanity and humor the way he does. You Can Count on Me continues to resonate for me (and had one of the most brilliant uses of a title ever)."
91. Adam McKay


Notable Scripts: Anchorman: The Legend of Ron Burgundy (2004), Step Brothers (2008), The Other Guys (2010), The Big Short (2015).
Oscars: Won: Best Adapted Screenplay, The Big Short.

Many of Adam McKay's more well-known films are thought to have been made in the editing room, carved out of countless hours of improvisational material spun up by his stacked comedy casts. But the enduring appeal of Anchorman or Step Brothers starts with a bulletproof script, one that both takes advantage of timeless comedy structure while sending it up sublimely. A veteran of Saturday Night Live, where he was head writer for two seasons, McKay developed a rapport and sensibility with the performers he would come to work with, most notably Will Ferrell. There are few screenwriters on this list whose web videos would merit a mention, but "The Landlord," the short that launched McKay and Ferrell's video site Funny or Die, marked a turning point for how comic writers approached their work and gained an audience. McKay took what many saw as a left turn with 2015's The Big Short, but his unsentimental, fourth-wall-breaking delve into the financial crisis paid off and launched a new chapter of McKay's already era-defining career. "Every comedy writer tried to be Adam McKay for like ten years," says Diablo Cody. "They're still trying."
92. Lars von Trier


Notable Scripts: Dancer in the Dark (2000), Antichrist (2009), Melancholia (2011), Nymphomaniac Vol. I and II (2013).
Oscars: None.

The Dogme 95 movement, which Lars von Trier established with Thomas Vinterberg in 1995, is primarily a production manifesto, but its storytelling values — no "superficial action," no far-flung or fantastical location — have remained influential, even for productions that dare to use artificial lighting or sound editing. It was through this movement that von Trier, whose tendencies as a provocateur have frequently and understandably overshadowed his talent as a dramatist, made his name in the international film community. Of course, all dogmas are meant to be broken, and von Trier's more memorable forays — his Broadway musical-within-a-social-drama Dancer in the Dark, his torturous black-box morality play Dogville — use the movement's strictures as a mere jumping off point to tell stories of human cruelty and misfortune in a way that only von Trier would dare. His later work, particularly his "depression trilogy" (Antichrist, Melancholia, Nymphomaniac — talk about a great run of titles) are even more driven by metaphor and supernaturally tinged dread. "When he's bad, he's unbearable, but when he's good, he's a genius," says Zak Penn. "At his best, his writing pushes the art form."
93. John Ridley


Notable Scripts: U Turn (1997), Undercover Brother (2002), Red Tails (2012), 12 Years a Slave (2013).
Oscars: Won: Best Adapted Screenplay, 12 Years a Slave.

It's a little funny to think that the man responsible for cinema's most painfully damning reckoning with America's racist past actually began as a stand-up comic. But his point A and Oscar-winning point B aren't all that far removed from one another: Even when he was working on Martin or Undercover Brother, Ridley always championed a solemn-yet-proud perspective on blackness. On 12 Years a Slave, he turned an out-of-print book from 1853 — somehow, the first slave memoir ever to be adapted for a film — into one of the finest scripts of the 21st century, translating Solomon Northup's detailed prose into cinema while digging into the brutality, hypocrisy, and surreality of antebellum society. "I've never read the book 12 Years a Slave and I don't want to, because John's script is exquisite and perfect," says Margaret Betts.
94. Diablo Cody


Notable Scripts: Juno (2007), Jennifer's Body (2009), Young Adult (2011), Ricki and the Flash (2015).
Oscars: Won: Best Original Screenplay, Juno.

We didn't know how much we needed Diablo Cody until she showed us what we'd been missing with her Oscar-winning debut screenplay for Juno, which was an effortlessly funny, sanctimony-free, and rather practical examination of teen pregnancy. It was a movie about what it feels like to be a pregnant teen (Vanessa: "Your parents are probably wondering where you are." Juno: "Nah … I mean, I'm already pregnant, so what other kind of shenanigans could I get into?"); and what it feels like to fall in love for the first time (Juno: "You're like the coolest person I've ever met, and you don't even have to try." Paulie: "I try really hard, actually"). In Juno, and subsequently the equally excellent Young Adult, Cody proved that hers is a singular, relatable voice, and reminded us that being screwed up at any age is, like, totally okay. "Cody hasn't been around nearly as long as other people on this list, but she has a really high batting average," says Zak Penn.
95. Edgar Wright


Notable Scripts: Shaun of the Dead (2004), Hot Fuzz (2007), Scott Pilgrim vs. the World (2010), Baby Driver (2017).
Oscars: None.

Since the heydey of Mel Brooks, cinema has seen only a handful of true comedic auteurs, and few of them are as committed to the written word as Edgar Wright, whose dialogue interlocks with his directing as surely as the gears of a reliable analog timepiece. Speaking of time — Wright's mastery of beats and rhythm is refreshing and awe-inspiring in an era where loose improvisation generally reigns in movie comedy. In compact master classes like Shaun of the Dead and Hot Fuzz (both co-written by Simon Pegg), the underrated Scott Pilgrim vs. the World (co-written by Michael Bacall), and the acclaimed Baby Driver (that one's all him), Wright presents the viewer with works that are somehow both pastiches of genres and excellent examples of those genres. The fact that we didn't end up seeing his fully realized version of Marvel's Ant-Man will go down as one of the great cinematic tragedies, but hey, it freed him up to keep doing his own weird, wonderful thing. "Not a moment is wasted in Edgar's films; every line conveys something about character or story," says Kumail Nanjiani.
96. Mike White


Notable Scripts: Chuck and Buck (2000), The Good Girl (2002), School of Rock (2003), Beatriz at Dinner (2017).
Oscars: None.

Few screenwriters today are as humane and funny in equal measure as Mike White. Few are also as seemingly ego-free about lending their voice to something that isn't their personal vision. Who wouldn't want White punching up their tentpole? But when he's on a true Mike White joint — especially with his frequent, longtime collaborator, director Miguel Arteta — that's when he shines, in a very understated, Mike White way, of course. His films are always at risk of underselling themselves; his protagonists (many of whom are complicated women who defy the neatness of a logline) are fueled by their own inner moral battles and insecurities more so than manufactured external forces. His breakout film with Arteta, the no-budget dysfunctional romance Chuck & Buck, showed a writer already deeply attuned to the frequently unflattering grace notes of human experience often left unexplored by the movies, and since then — particularly with The Good Girl, Year of the Dog, and this year's wealth-and-class-skewering double bill Beatriz at Dinner and Brad's Status — he continues to find the sadness and humor in just trying to be a person. "White solidified his place on the screenwriter map with School of Rock, but his curious, darkly comedic explorations of spirituality in recent years shows that he's working at a new level of profundity," says Kirsten "Kiwi" Smith.
97. John Carpenter


Notable Scripts: Halloween (1978), Escape From New York (1981), They Live (1988), Escape From L.A. (1996).
Oscars: None.

John Carpenter excels at using world-building to speak to character, and vice versa. Few screenwriters are as adept as Carpenter in using often fantastical settings to speak to the internal lives of characters. In another filmmaker's hands, the reluctant heroes of Escape From New York, Halloween, and They Live might have just been dull pawns in allegories about totalitarianism or the rot lurking beneath the surface in suburbia, but the fact that they're written as so fully alive, with their own peculiarities, makes Carpenter's films that much more relatable — and terrifying. "If you gave me a desert island, a DVD player, and a rule that I could only bring 100 movies, Carpenter would have at least one," says Stephen Chbosky. "From Halloween to The Fog, The Thing to Escape From New York, Carpenter is a legend at genre storytelling."
98. Kevin Smith


Notable Scripts: Clerks (1994), Mallrats (1995), Chasing Amy (1997), Jay and Silent Bob Strike Back (2001).
Oscars: None.

If you weren't of moviegoing age in 1994, it's hard to explain just how revolutionary the Death Star scene in Clerks was. For minutes on end, the two leads of writer-director Kevin Smith's debut argue about the ethics of the Rebel Alliance's decision to blow up the second iteration of that superweapon in Return of the Jedi (it wasn't a finished product, so wouldn't innocent contractors get killed in the action?), and a piece of cinema history was made. Smith certainly wasn't the first geek to make movies, but he was one of the first to make movies about geeks like him. That might have been a purely narcissistic achievement, but Smith has a gift for simultaneously lionizing and excoriating the characters with whom he has the most in common. Clerks, Mallrats, Chasing Amy, Dogma, and to a lesser extent, Jay and Silent Bob Strike Back became iconic for Gen-Xers, not just because the clever dialogue and charming plots captured a milieu, but because they critiqued it with the incisiveness that can only come from the lived experience of a self-explorer. Speaking of incisions: Don't sleep on his underappreciated body-horror yarn Tusk, the best of his less reliable — but still interesting — recent output. "Smith's movies were an essential component of being a college student around the turn of the century," says Joey Hartstone. "But they remain some of my favorite films to watch again and again."
99. David Zucker, Jerry Zucker, and Jim Abrahams


Notable Scripts: The Kentucky Fried Movie (1977), Airplane! (1980), Top Secret! (1984), The Naked Gun: From the Files of Police Squad! (1988).
Oscars: None.

It takes real smarts to write movies as gloriously stupid as this trio's. None of their many imitators could ever match their inspired lunacy, verbal dexterity, or dogged persistence in finding the dopiest, silliest, groaniest puns and sight gags in every orifice of the human experience. To this day, even just thinking the name "Frank Drebin" sends one into fits of giggles. They could even do musicals: Val Kilmer was never quite as much fun as he was in Top Secret! At their peak, they elevated idiocy to the realm of sublime genius. And don't call them Shirley. "I'm not the only writer who thinks the output of Abrahams, Zucker, and Zucker is generally unappreciated because the movies seem so effortless," says Zak Penn. "Writing parody is incredibly difficult, but they did it well over and over again. Airplane! is not only brilliantly funny, it's really well-plotted."
100. Jordan Peele


Notable Scripts: Keanu (2016), Get Out (2017).
Oscars: None.

Not every great sketch comedian can make the jump to features, but Jordan Peele managed the jump and then some. Get Out was only Peele's second feature script, and it showed he'd lost none of his knack for precisely skewering white Americans' racial perversions. The film traffics in familiar imagery — a welcoming family, a sprawling estate rich with history, black help that's seen and not heard — then turns it all, horrifyingly, on its head. The white family isn't just exploiting their black employees, they're literally swapping out their brains and inhabiting their excellence. The black characters aren't just pressed by white supremacy, they're trapped in the Sunken Place. Phony liberal white feminism is actually murderous liberal white feminism. Get Out helped us figure out how to talk about the America — and Americans —  that voted Donald Trump into office, while also being wildly entertaining to boot. Peele presented us with both horror and humor, reality and satire, and in doing so, demonstrated how inextricable they were from one another. We can't wait to see what he does next. "I was deeply impressed with Get Out," says Zoe Lister-Jones. "Its entertainment value is pure, storytelling so unpredictably provocative, it's thematically multilayered, and tonally, it navigated genres seamlessly. It's rare that I want to see a movie again immediately upon viewing it. Get Out was a rare exception. It took viewers to task by forcing them to read between the lines of a perfectly engrossing horror flick."

Contributors: Emily Yoshida, David Edelstein, Bilge Ebiri, Charles Bramesco, Tim Grierson, Will Leitch, Angelica Bastien, Nate Jones, Jackson McHenry, Hunter Harris, Kyle Buchanan, Boris Kachka, Abraham Riesman, Adam K. Raymond, Elon Green, Lane Brown, Rachel Handler.

*A version of this article appears in the October 2, 2017, issue of New York Magazine.

*The original version of this article incorrectly stated that Marty won the Academy Award for Best Original Screenplay. It won the Academy Award for Best Adapted Screenplay. The original version of this article also incorrectly stated that A Letter to Three Wives was nominated for the Academy Award for Best Adapted Screenplay. It won the Academy Award for Best Adapted Screenplay.